On Saturday it was in the 80s in Charlotte but on Sunday, the fall weather rolled in once again. It was a rather drizzly day and since we had a feeling the dreary weather might deter a lot of people from visiting the incredibly popular local corn maze, we decided it was the perfect time to drive over to Huntersville to check it out.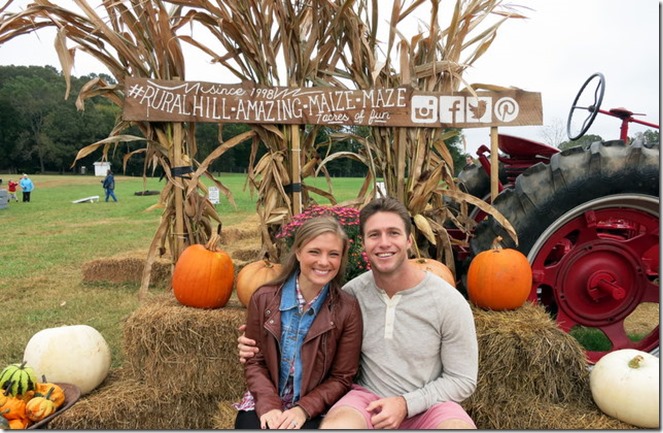 The Amazing Maize Maze is a seven-acre corn maze located on the Rural Hill farm in Huntersville, North Carolina.
Ryan and I have visited a handful of corn mazes in the past and always have a great time. (If you live near Zellwood, Florida, the corn maze at Long & Scott Farms is a lot of fun!) This maze was no different. It was a blast! It was also probably the best constructed corn maze I've ever been to and, as a former Floridian, I loved that the maze walkways were not soft sand.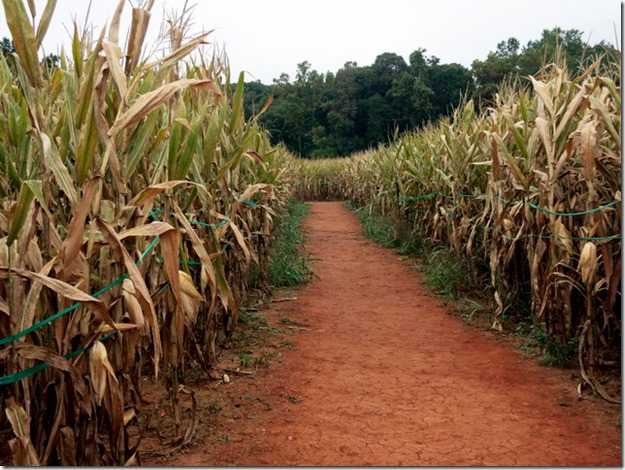 It's the little things!
After a brief orientation with a Maze Whisperer (as Ryan called him), we were ready to navigate our way through the tall cornstalks.
I was in charge of the activity sheet while Ryan took over flag duty.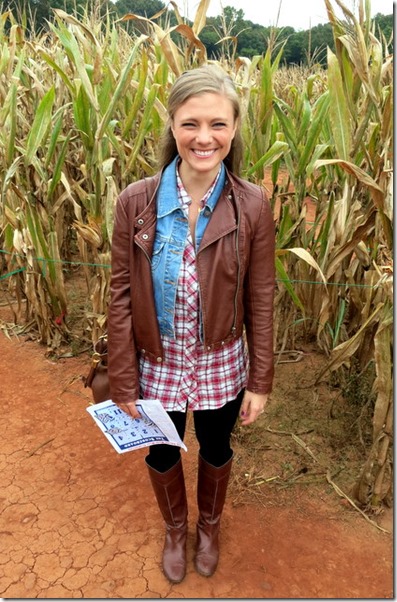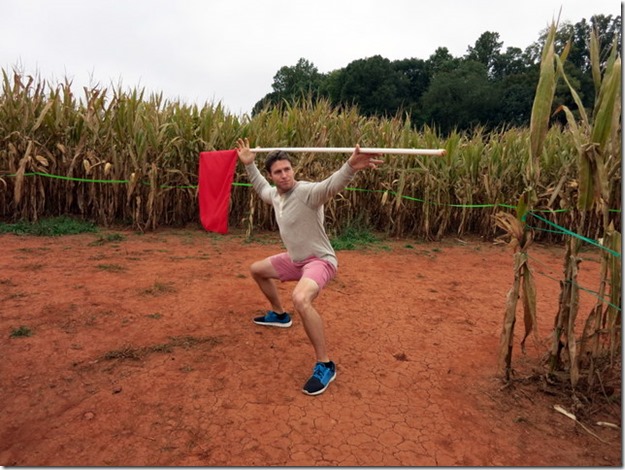 Someone clearly liked his job!
Each group that enters the maze is given a flag so you can wave it frantically if you need help. Someone watching from a tall tower will guide you through the maze and help you out just in case it becomes a little too overwhelming. Ryan obviously loved being on flag duty.
The activity sheet I carried had a few different activities you could complete in the maze if you wanted to add a little more fun to the experience.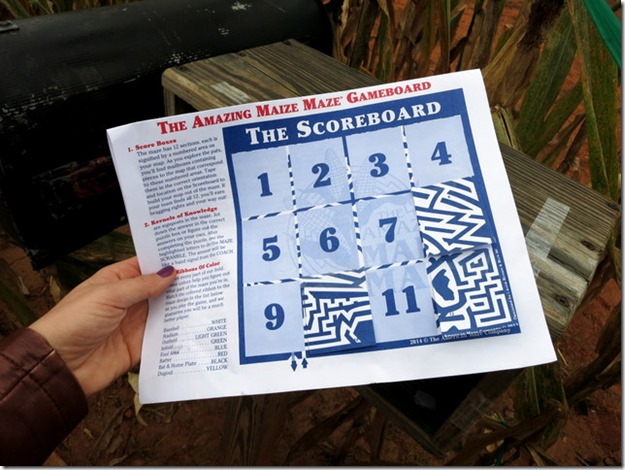 We completed the map activity which helped us navigate our way through the maze. Eventually we came upon a family that was obviously at the exact same spot in their journey that we were, so we ended up following them out. They were kind enough to take our picture when we finished and their little girls cracked us up because they yelled an enthusiastic "CHEESE!!!" as we smiled for the camera.
(They're directly to my left!)
Before we left, we made sure to pick up some pumpkins and say hi to Angus the scarecrow.
It was a great festive fall day and I highly recommend the Rural Hill Amazing Maize Maze to anyone in the Charlotte area (especially those with kids)! It was a lot of fun!