It is 5,000 degrees outside and 3,000 degrees inside and I decided to make sloppy joes for dinner. I am the smartest woman aliiive.
What can I say, when a craving hits, it hits and sloppy joes popped into my mind around 3 p.m. today and wouldn't get out.
I followed my super simple recipe (four ingredients!) and though I was disappointed we didn't have any hamburger buns in the freezer like I thought we did, the meat was just as tasty bun-less, served in a bowl with roasted cauliflower.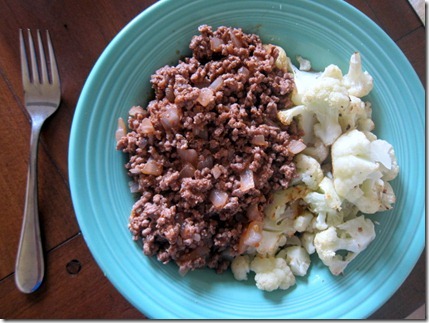 Both Ryan and I loved this simple dinner.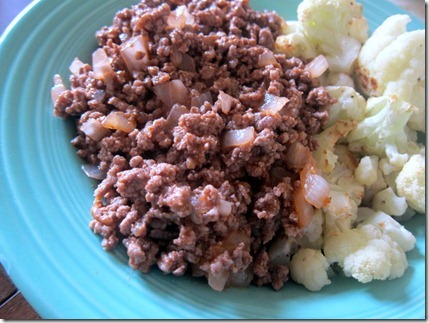 I concluded this meal with some white chocolate covered pretzels to satisfy my sweet tooth.
After dinner it was time for Sadie's evening walk.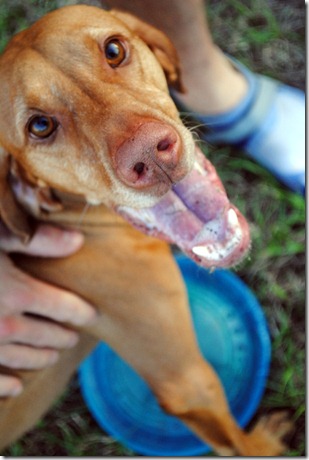 Tonight's walk was probably one of the most amusing walks we've taken with Sadie around our neighborhood thanks to two young boys we ran into who were walking their dog, Wiggles.
The boys were incredibly friendly (much like the face-hugger) and absolutely cracked us up. We walked our dogs together for a while while they said the most amusing things. When I asked them whether or not Wiggles knew any tricks, they said no, but that their other dog knows a bunch. The one boy said his other dog can "play dead. Really dead. Like an opossum." We started laughing and he assured us that he was really good at playing dead, too. Sadie, on the other hand, never could master that trick.
Now we're back at home and I plan to spend the remainder of the evening relaxing with Ryan and Sadie. Enjoy your night!