How's this for a clean-out-the-fridge lunch?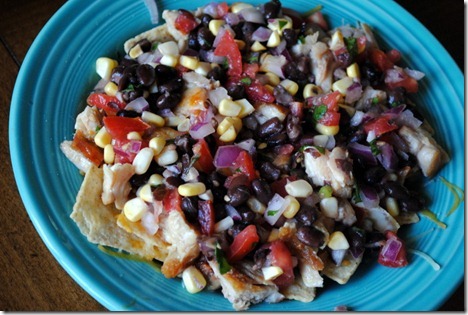 Nachos!
I topped a plate of tortilla chips with shredded cheese, and microwaved it for about 45 seconds before topping the cheesy chips with chicken and leftover black bean and corn salsa that I made on Sunday.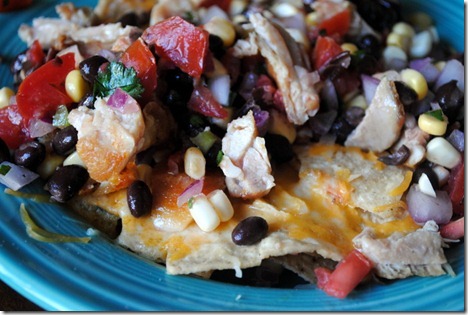 I need to recreate this lunch again soon.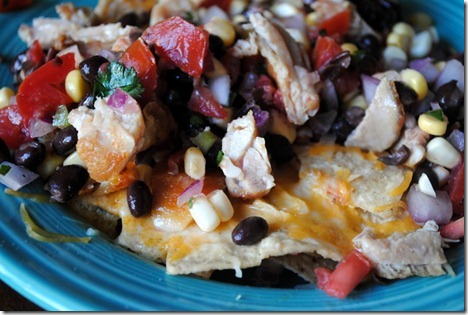 Homemade salsa is always fantastic, but when it's packed with corn and black beans, I fall even more in love!
An Evening with the Cast of Modern Family
Last night I got a text from my mom asking whether or not Ryan and I were interested in attending this: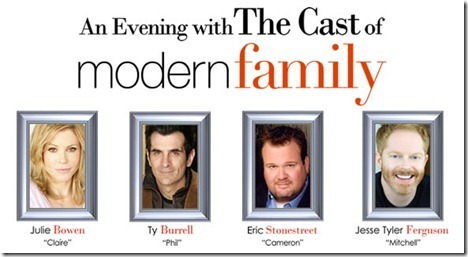 Don't miss an evening with Claire, Phil, Cameron and Mitchell from ABC-TV's Emmy® Award-winning Modern Family appearing at Ruth Eckerd Hall.
In this only Florida appearance, Julie Bowen (Claire), Ty Burrell (Phil), Emmy® winner Eric Stonestreet (Cameron) and Jesse Tyler Ferguson (Mitchell) will share hilarious behind-the-scene stories as well as answer questions from the audience.
Since Ryan and I are heading to St. Pete right after I publish this post today (my parents are watching Sadie while we're on our cruise), my mom thought we might be interested in joining my family at this show tonight!
Yes, yes, yes!
Ryan and I jumped on the Modern Family bandwagon earlier this year after borrowing the first season on DVD from my sister and laughing hysterically at nearly every episode.
Now we've seen every last episode of the show and are big-time fans. I cannot wait to see this tonight! 
Question of the Afternoon
Do you watch Modern Family?
Who is your favorite character?
I love the show and though I started out adoring Cameron (still do), over the course of the past three seasons, I've found myself loving Phil more and more.