Happy Holidays Giveaway Week
day four is upon us! And if you like fresh, delicious food, you will love this one!
Today I am teaming up with Blue Apron, a service that sends you all of the fresh ingredients you need to make three delicious meals a week for $9.99 per person per meal (with free shipping).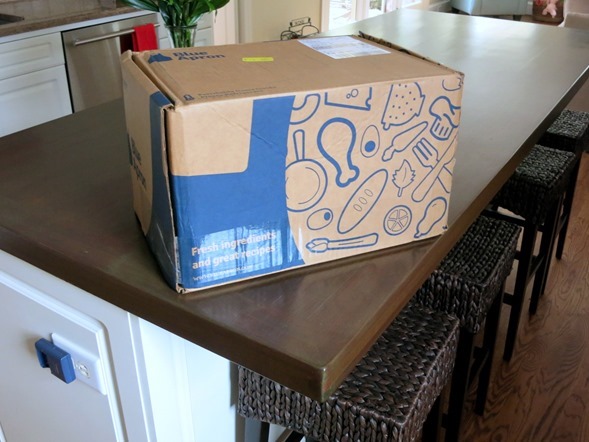 All ingredients are delivered right to your doorstep in a refrigerated box and come with three chef-designed recipes that are easy to follow thanks to beautiful pictures of each step of the recipe.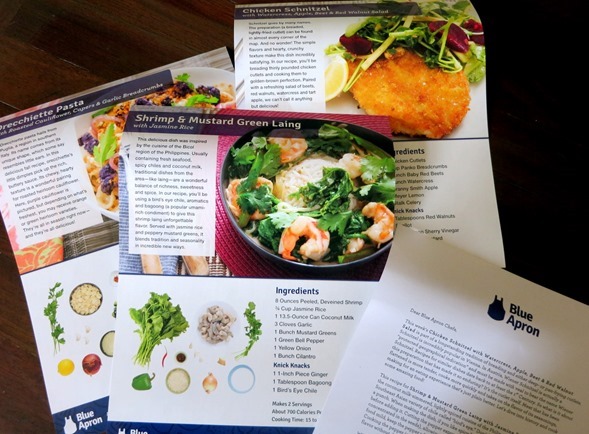 I first tried Blue Apron last year at my friend Merri's apartment in New York City. She opened my eyes to the service and I was immediately impressed with the delicious bowl of udon noodle soup we made with the ingredients provided to her through her Blue Apron subscription. Merri initially signed up to try to help her expand her cooking skills and try new recipes, spices and foods.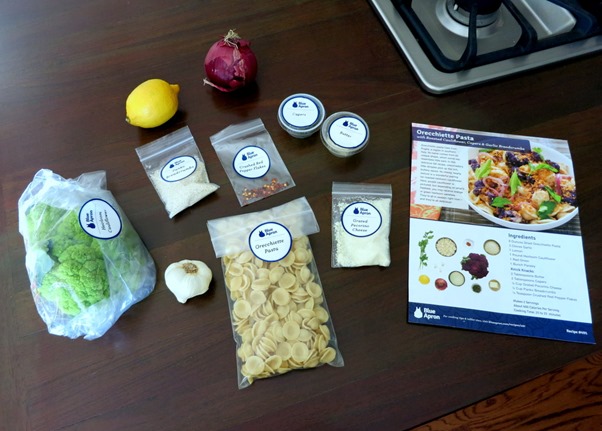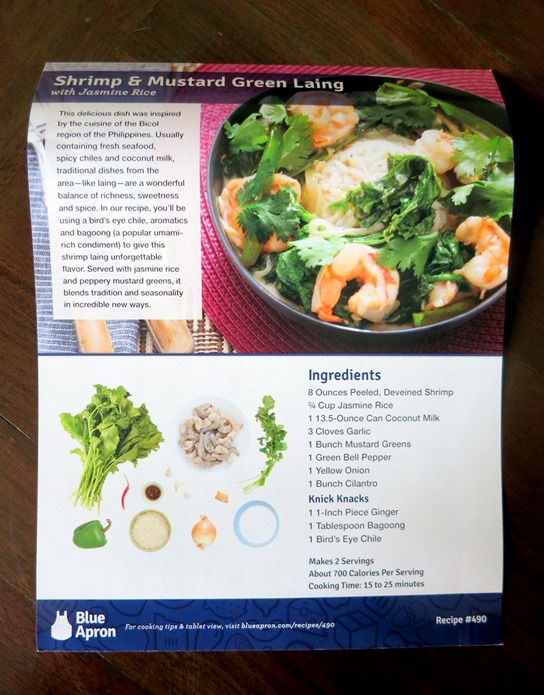 Fast forward to Christmas last year and Ryan gave me four weeks of Blue Apron meals for Christmas! He heard me rave about it when I returned from New York City and I had a great time making some fabulous meals I never would've thought to put together on my own. I obviously think Blue Apron makes a fabulous gift for any food-lover during the holiday season! (We gave a one-month subscription to Ryan's grandma last year as a birthday gift,too!)
Past Blue Apron Favorites:
Trofie Pasta with Golden Garlic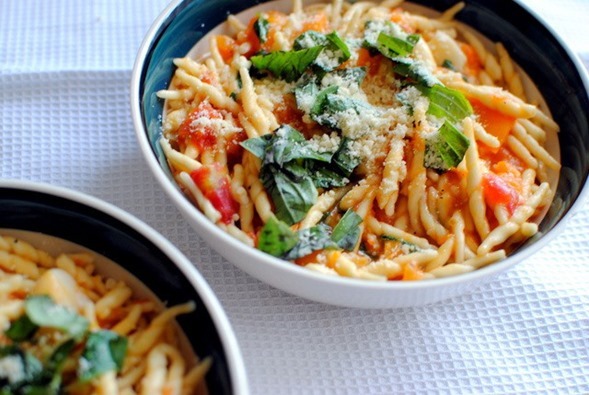 Three Pea Salad with Farro and Goat Cheese
White Chili with Meyer Lemon, Rainbow Chard and Tricolor Quinoa <— Amazing recipe!!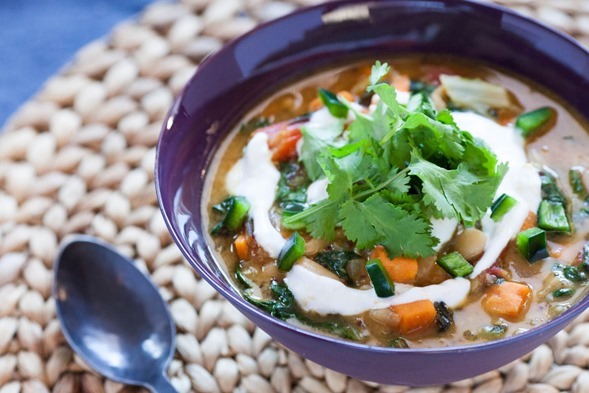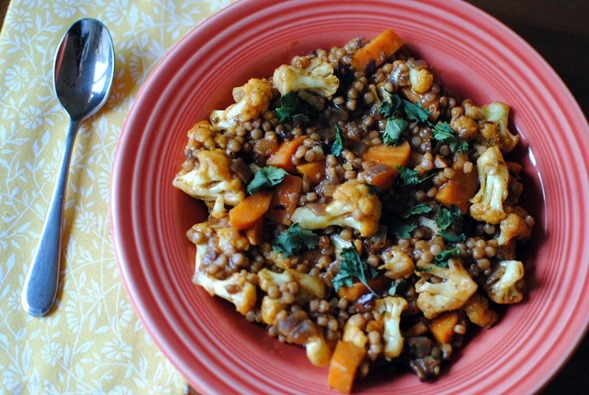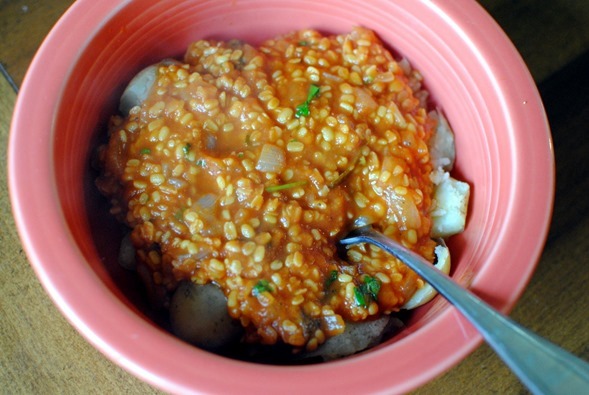 Blue Apron ingredients are fresh and sourced from quality local suppliers and artisans and come packaged with labels so you can easily identify which ingredient you need for each recipe. The preparation, cooking and eating is up to you!
I am a big fan of choosing the vegetarian option because it encourages me to try new meat-free meals, all of which we have absolutely loved, but this time around I decided to select vegetarian meals but also said I would be okay with chicken and seafood as well.
I ended up with the following three delicious dishes:
Chicken Schnitzel with Watercress, Apple, Beet & Red Walnut Salad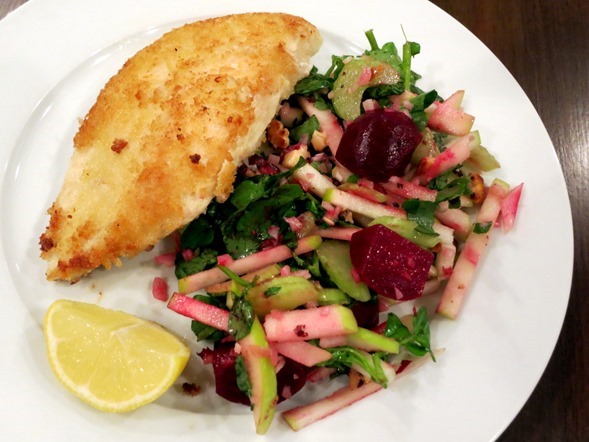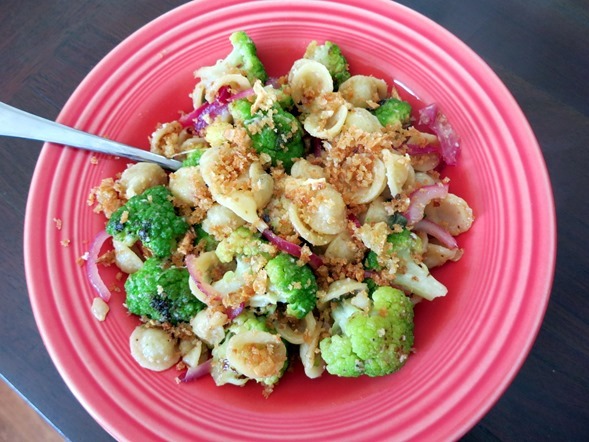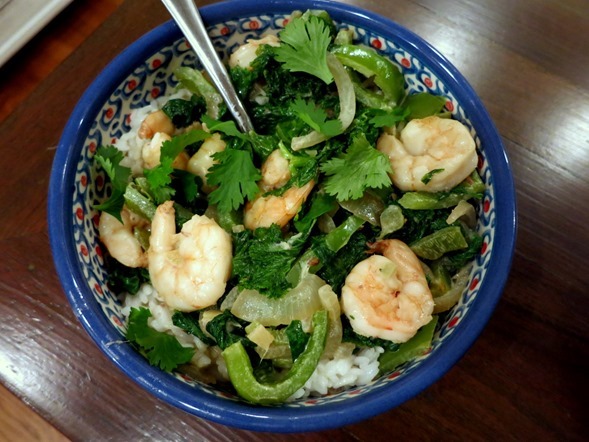 Ryan and I thought all three were fabulous but the Shrimp Laing was a standout! It was so incredibly flavorful and reminded me of a coconut-based soup you'd order at a gourmet restaurant.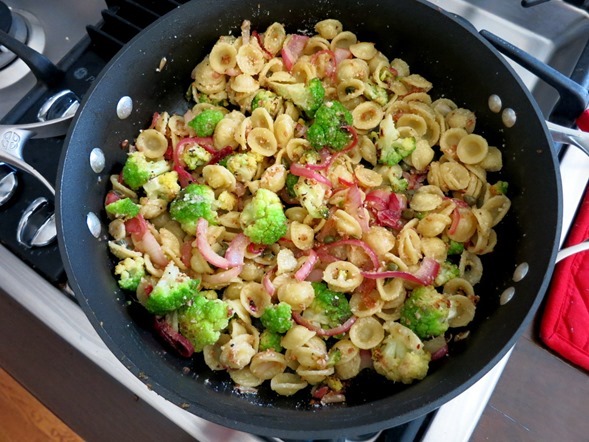 So delicious!
And now it's time for your chance to win a week of Blue Apron meals for two people!
Giveaway
To enter this giveaway, click here to check out the Blue Apron website and look over their weekly menu. Then, simply leave a comment below telling me which recipe you'd be most excited to make at home!
Also, the first 100 readers will get two free meals on their first Blue Apron order! Just click here!
Please note: The giveaway includes a week of meals for two people. Blue Apron delivers to 80 percent of the United States. In order to win this giveaway, you must live in one of the delivery zones. (A map of the delivery zones may be seen here.) I will randomly select a winner next Thursday.
Good luck!!!
***
Disclaimer: While this post is sponsored by Blue Apron, affiliate links are not included and I am not receiving any compensation for orders placed with Blue Apron. Thank you for your support!