This morning I spent some time updating my blog's media kit. (If you're a blogger and want to make your own media kit but don't know where to begin, I highly recommend Katy's blog post: How to Make a Media Kit for Your Blog.)
It took me a while because I am quite an amateur when it comes to creating pretty much anything on the computer. Plus, I did the entire thing in Microsoft Word which isn't exactly a breeze when it comes to formatting.  I swear, if there's a way to do something in Word, I will always use it. It's like my computer safety net.
Lunch today started and ended with fruit.
First, a nectarine!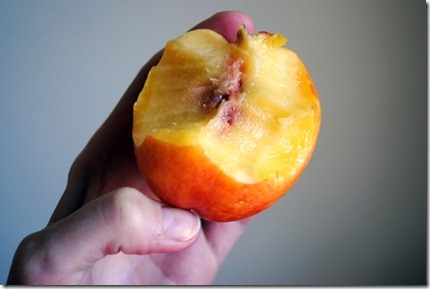 Followed by a peanut butter, chocolate and banana smoothie. Emphasis on the peanut butter. Yes!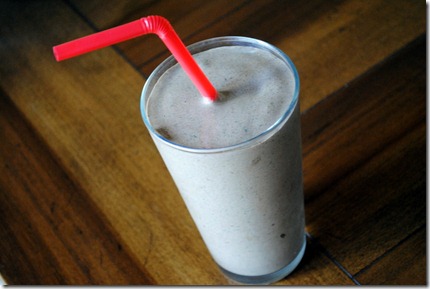 Into the blender went:
1 large frozen banana
1/2 cup frozen strawberries
1 heaping spoonful peanut butter <—best part!
1 spoonful cocoa powder
1 scoop chocolate protein powder
2 large handfuls fresh spinach
Enough 2% milk to get everything moving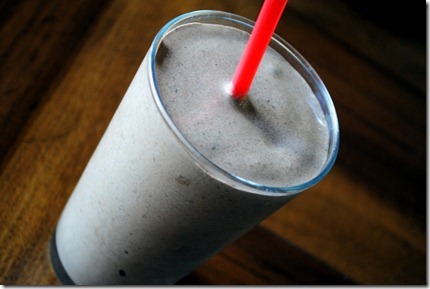 Once I was finished with my smoothie, I felt full but got the strangest craving for calamari. Not sure where that one came from!
Question of the Afternoon
What is the strangest craving you've experienced recently?
My calamari craving today came out of nowhere and the other day I found myself craving my beloved Ben & Jerry's oatmeal cookie chunk ice cream that I cannot find ANYWHERE.