I am so terrible about taking pictures when I get together with friends. Chalk it up to having too much fun and not remembering (and not wanting to be intrusive), I guess!
So, with only four pictures to show for last night, our mini trip to Orlando for Laurel's Christmas party was a great time.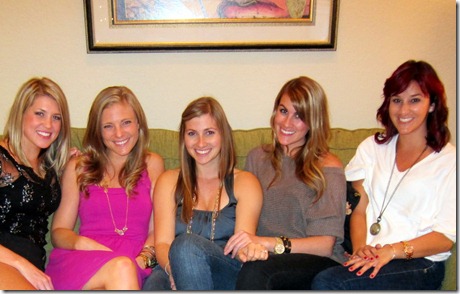 I got to see some of my favorite girls and celebrate. Two of my friends, Laurel and Kaitlyn (seated on the ends), graduated from graduate school on Friday and Leah (seated in the middle) got engaged at the beginning of the month!
Ryan and I arrived in Orlando in the early evening and immediately felt nostalgic for our old hometown. It really was such a fun place to live.
Laurel's Christmas party included dinner and a cookie exchange, so we arrived hungry and immediately dug into appetizers when we got there. I ate so much crab dip, meatballs, white chocolate peppermint Chex mix and cheese puffs that when it was actually time for dinner I was hardly hungry. I need to learn how to pace myself better, but the ham, mashed potatoes and green beans were also delicious!
We spent the night just hanging out and catching up with our friends. The white elephant gift exchange was basically awesome!
Ryan and I left with two different baking mixes which made me a happy camper.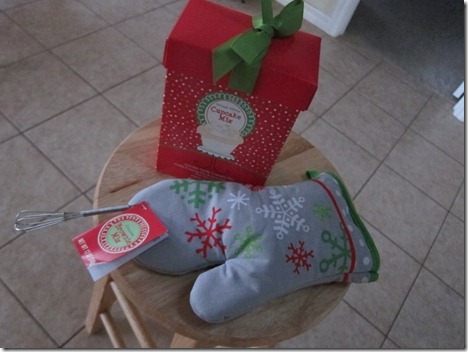 I see some brownies and winter white cupcakes in our future!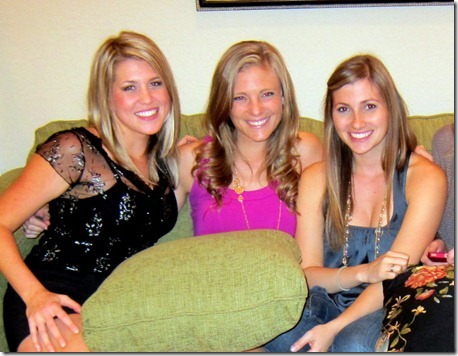 We also had to play Catch Phrase because that game is so much fun!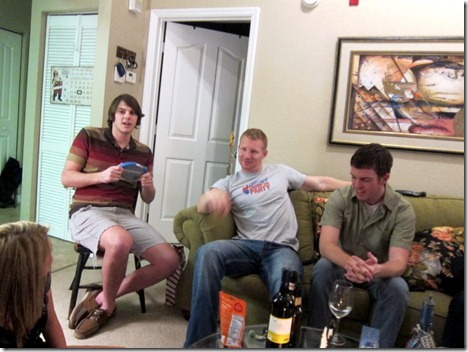 My team lost, but it was a close game and both the winners and the losers got cookies!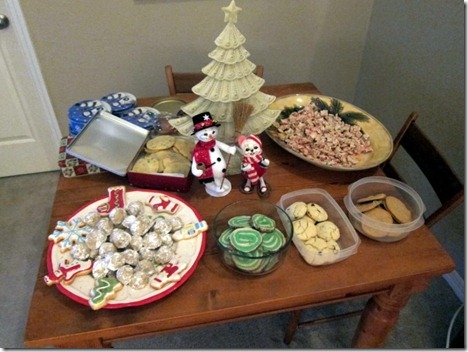 I brought three different kinds of cookies to share, but my favorite of the three were the green swirl cookies in the middle of the above picture which I made by following a recipe from Our Italian Kitchen. They tasted like buttery shortbread!
I left with a whole container of cookies and a tin of homemade toffee from Leah.
And speaking of cookies, here's today's featured cookie recipes from the cookie recipe link up! Recipes will be posted through Christmas Day from the comments section of the cookie recipe link up post, so there's still time to submit your favorite cookie or bar recipe if you'd like! 
Cookie Recipe Link Up