Dinner tonight was another hotel freebie.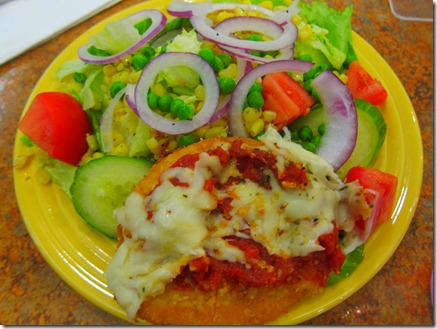 I made myself a big plate of salad and topped lettuce with the two hot sides, roasted buttered corn and peas and then cut up chicken parmesan (the main entrée) and served it on top of the greens.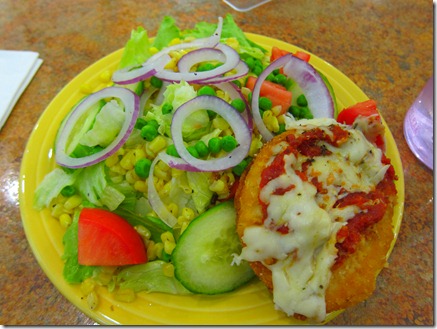 Not awesome. Not awful.
A cup of hot chocolate, made with two hot cocoa packets for extra creaminess, served as my dessert.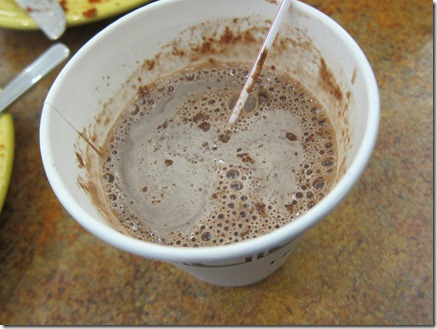 Hunt for Furniture
After dinner, Ryan and I headed out to three different furniture stores to do a "once over" to get a feel for their inventory.
It was quite a hilarious adventure. Apparently shopping for "adult" things in quiet environments brings out the giggly, immature side in both of us.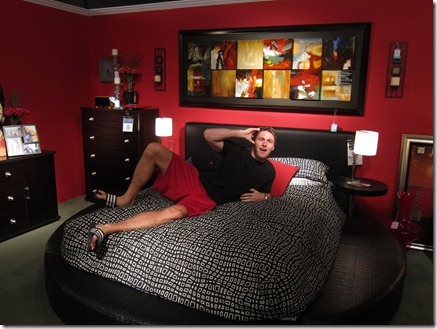 Ryan said we just had to have that Austin Powers bed.
I would like to meet someone who actually owns a circle bed. I bet they'd be a good time.
As we kept walking, Ryan asked me what color I had in mind for our living room couches. I said I wasn't sure and that I was thinking some kind of a brown color, not too dark, not too light.
He then pointed to the piece of furniture toward the front of the picture below, asking, "Do you like the color of that futon?"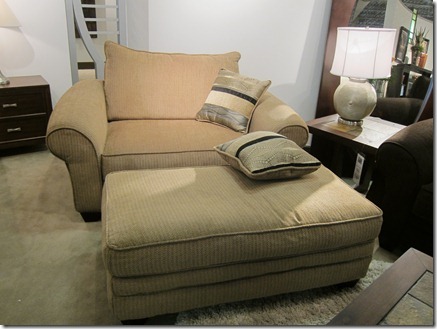 Hmmm.
Let's just say Ryan learned what an ottoman is today!

Another little gem that caught our eye was this panther.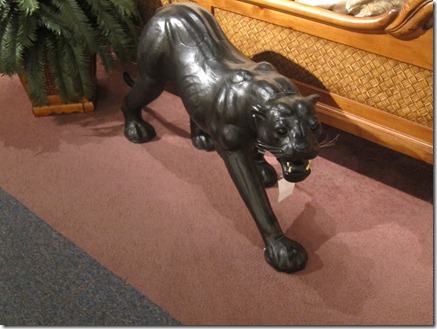 We named him Paul.
Though we didn't find any pieces of furniture that called to us on our adventure, we did have a good time.
I think decorating and furnishing a house is a very long and ongoing process, so we're just hoping we can make a warm and cozy home overtime. First we have to actually move into our home. Baby steps!