Over the weekend I officially hit 37 weeks pregnant. And after checking out the bump pics Ryan snapped of me this week, I'm pretty sure I saw the biggest belly growth change in a one-week period from week 36 to week 37.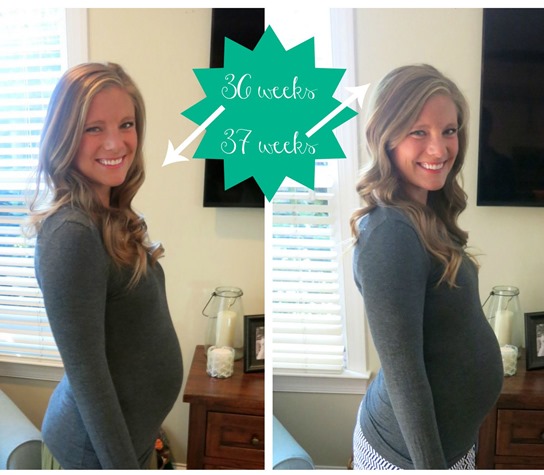 Crazy, right!? Go-time is near!!!
Couples Baby Shower
All in all, we had a great weekend and a lot of it centered around baby-related activities thanks to our friends' couples baby shower on Saturday evening.
Melissa and Jarian are expecting their first baby 2 1/2 weeks after Ryan and I are due and it's been so great to have another couple living close by who are going through all of the same feelings and firsts that we are right now.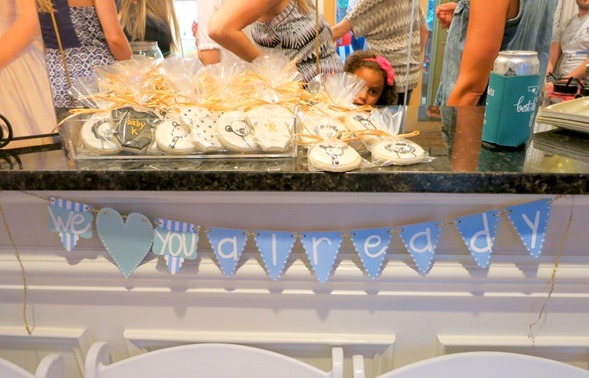 Plus, they're a ton of fun and we always have a great time with Melissa and Jarian when we hang out. (I'm pretty sure the guys had to drag us out of the water when Melissa and I were floating in the lake for hours last weekend! The bellies love to float!)
Dads-to-be: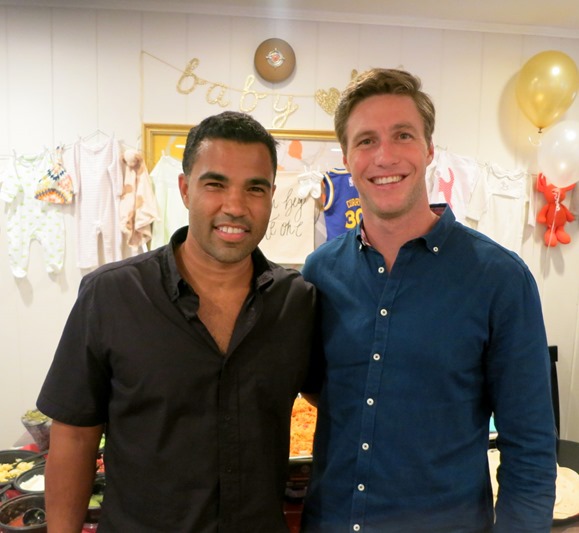 Moms-to-be: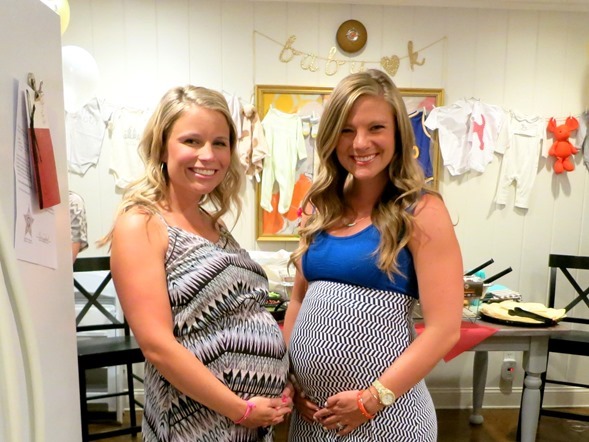 (For those who asked via Instagram, my outfit is actually a non-maternity crop top and maxi skirt that I just pulled up over the bump! The top is from Nordstrom Rack – similar – and the skirt is Tart – similar – but I got it on sale from RueLaLa a year or so ago.)
Neither Ryan nor I had ever been to a couples baby shower before but absolutely loved the concept! It was nice to be able to celebrate with the dad-to-be and Melissa's mom and sister did a fantastic job with all of the decorations.
We got a big kick out of the adorable baby pictures of the parents-to-be that were on display for everyone to see!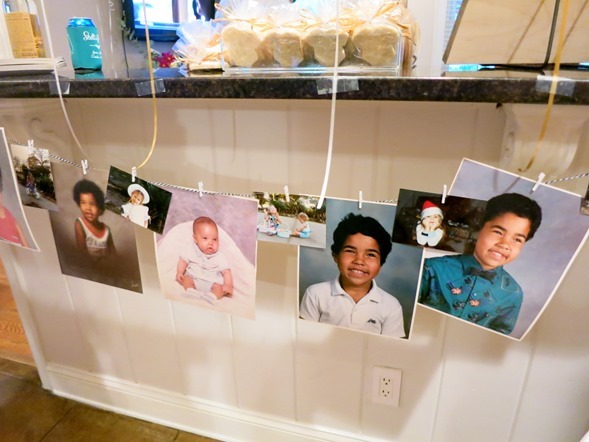 We spent the first hour or so chatting with everyone and sipping on drinks (I could not get enough of the sparkling lemonade – so sweet and refreshing!) before it was time to dig into the delicious Mexican feast they had for everyone to enjoy.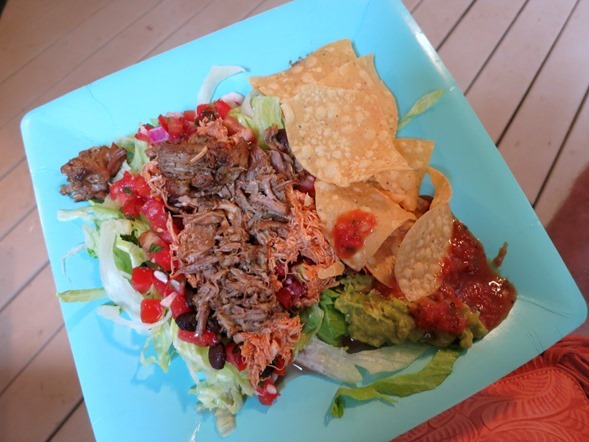 I made myself a plate and naturally had to go back for seconds (okay, thirds…) of chips and guacamole. Everything was delicious!
After dinner, the guys all hung out on the screened-in-porch while the ladies headed inside to watch Melissa open her presents. 
So many cute clothes and toys!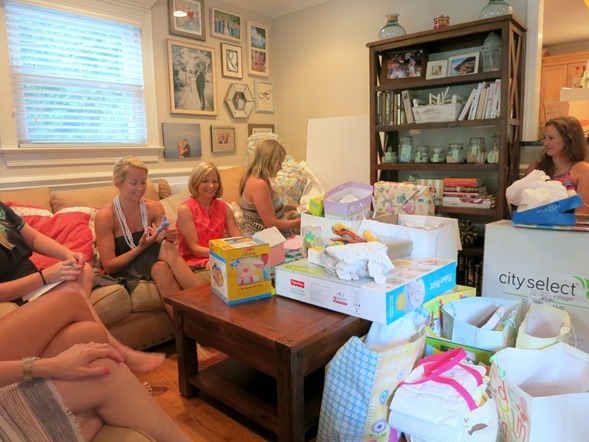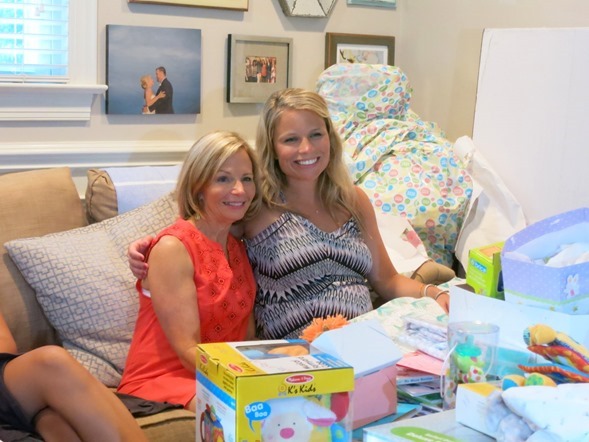 Before we left, we chatted for a bit longer and Melissa made sure we headed out with a purse full of the fantastic sugar cookie favors her mom and sister ordered.
They were both adorable and delicious.
Congratulations to Melissa and Jarian! We cannot wait to meet your little one and loved celebrating with you this weekend!