Ryan had to work late tonight which actually worked out really well for me. I had quite a few things on my professional to do list as well as one very important thing on my personal to do list.
Crafting an anniversary gift for that husband of mine!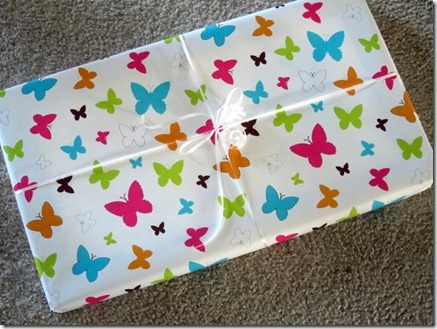 All done!
And yes, the sissy butterfly wrapping paper  from Ryan's birthday surfaced again. I officially used the last of it, so no more bug paper!
(I'll be sure to reveal the gift on the blog once he opens it on Sunday.)
Since I didn't get any work done this morning thanks to some unexpected hurdles at the DMV, I worked into the evening and ate dinner at my desk before crafting in front of the TV while watching Modern Family. (I honestly cannot thank you guys enough for recommending that show to me. It's quickly becoming one of my all-time favorite shows!)
Dinner was quick and quite random.
Dinner
I didn't feel like doing any cooking, so I made myself breakfast for dinner.
First I had a pumpkin oatmeal yogurt bowl!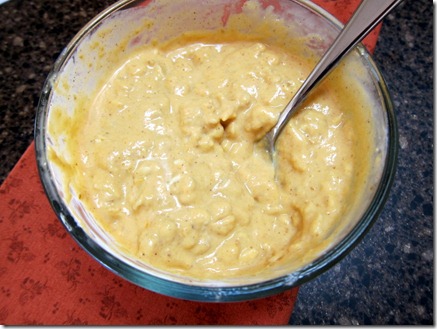 In the mix: 
2/3 cup old fashioned oats
6 ounces vanilla Greek yogurt
1/4 cup almond milk
1/2 cup pumpkin
1 1/2 teaspoons pumpkin pie spice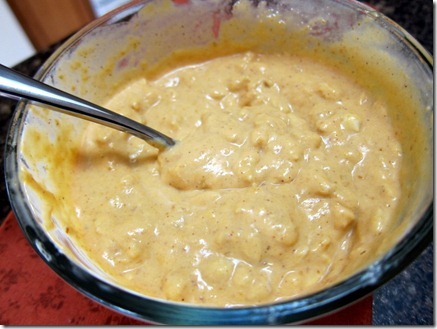 And then I ate two small bowls of Honey Nut Chex cereal because I can never stop at one serving of cereal.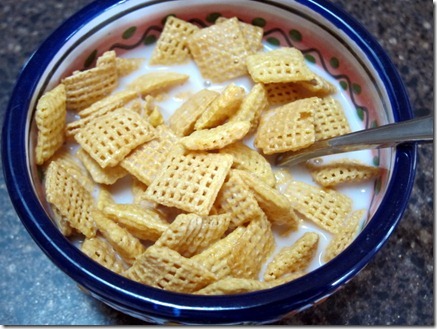 Off to read some more of the October book club selection!  It's beginning to intrigue me a bit more…