Wanna know what missing my afternoon snack does to me?
It makes me ravenous for dinner!
My craving for pasta was sparked by my lunch this afternoon, so I satisfied it again this evening with some elbow macaroni that I served with scallops and topped with marinara sauce and Parmesan cheese.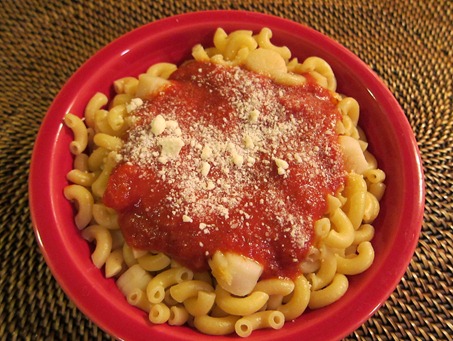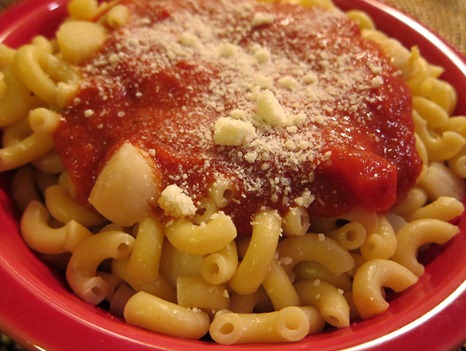 I knew a large bowl of pasta wouldn't be enough tonight, so I also made a small plate of parsnip fries to enjoy alongside my main dish.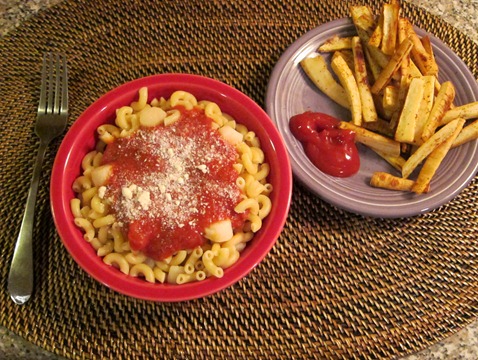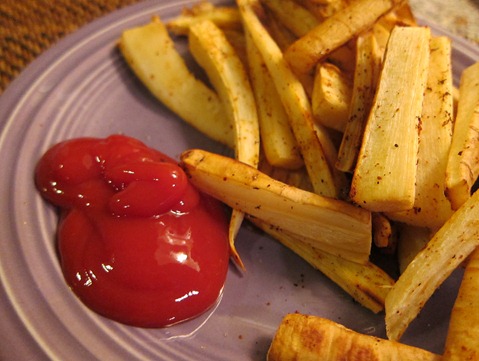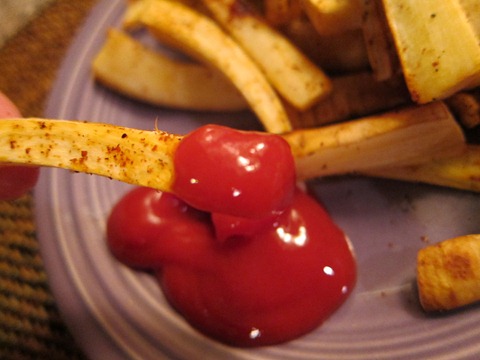 I inhaled everything!
Now I have a serious craving for ice cream but we don't have any in the freezer. Does anyone deliver ice cream? Anyone? It's rainy outside and we're feeling too lazy all cuddled up on the couch to go anywhere. Hopefully a quick Google search will yield something!
The rest of the evening will be spent catching up on the last two episodes of Jersey Shore before reading Catching Fire (book #2 of The Hunger Games) with Ryan. I think we may wrap up that book this weekend!
See ya in the mornin'!