Gina
, the blogger behind
Skinny Taste
, during the
POM Wonderful Harvest Tour
in California.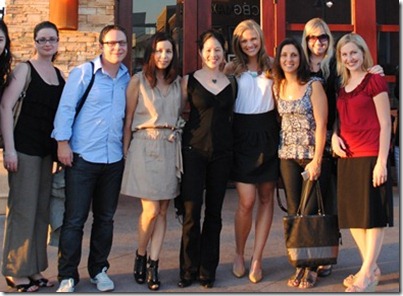 (Gina is standing to the right of me in the above photo.)
Gina is a master at revamping recipes and making them healthier. Her blog is full of delicious recipes and gorgeous photos of food that only looks indulgent.
Back in February when she first posted the recipe for her baked potato soup,  I printed it out and added it to my recipe binder.
The dreary weather in Ocala this evening simply called for warm, savory food and I pulled out the recipe, figuring that baked potato soup would be the perfect rainy day dinner.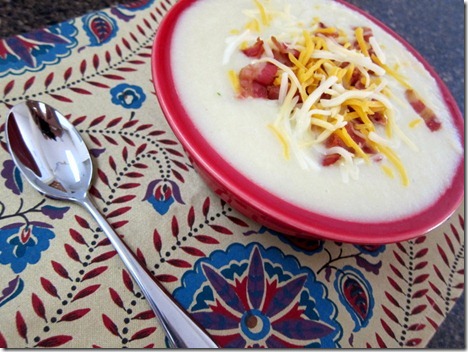 I only made one change to Gina's recipe, substituting plain Greek yogurt for the sour cream.
I love how Gina's recipe called for a lot of cauliflower in addition to potatoes in the soup. I honestly couldn't even taste the pureed cauliflower but liked knowing that the vegetable added a nutritious punch to the soup.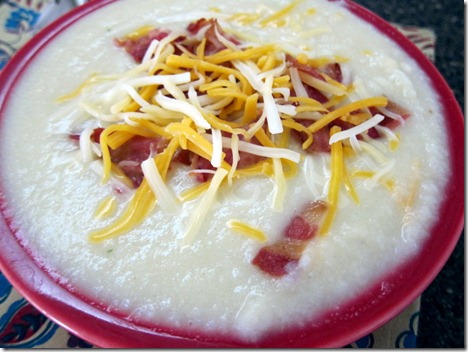 Ryan was quite a fan of this meal as well, especially the bacon on top!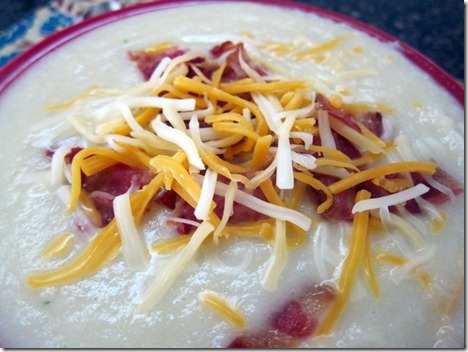 Another thing I liked about this recipe? It was ready in no time.
I always feel like homemade soups take forever to make because they have to simmer on the stovetop for such a long time, but this one was done within 30 minutes.
Dessert
Dessert tonight was also pretty darn special.
Check out this little gem that Ryan spotted at the grocery store yesterday.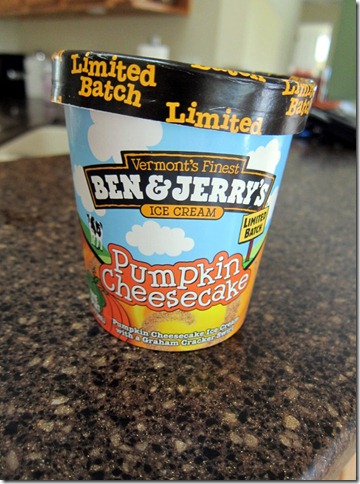 One pint. Two spoons. That's how we roll. 
We were basically fighting each other for the bites that were saturated with the graham cracker swirl. So delicious!
It's Monday night and that means it's time for The Sing Off. I feel like Ryan and I are the only two people watching this show right now. Are there any other Sing Off fans out there? I miss discussing shows with you guys!
Oh! Random fun reality t.v. show fact: Ryan's mom met with a personal trainer at her gym a few weeks ago and the girl was about to leave to be on the next season of The Bachelor! Crazy, huh?
Question of the Evening
Do you know/have you ever met someone who was/is on a reality television show?
Do you guys remember Mallory from The Real World Paris? The girl who loved on Ace? She was a year older than me and went to my high school, though we never hung out or anything. I just remember her being really tall and thinking that she had really pretty hair. I'm so cool.

About a year ago I had the pleasure of meeting