Last night Ryan and I got all gussied up for the 2011 Excellence Awards, a black tie awards ceremony honoring top performers within his company.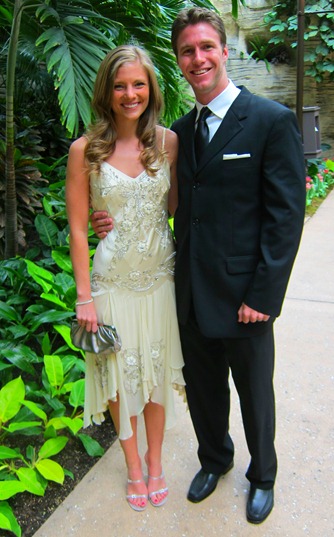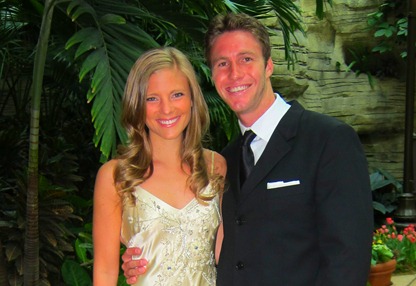 The awards were held at the elegant Gaylord Palms resort, located about 30 minutes from downtown Orlando. Ryan and I have been to the hotel numerous times before for ICE!, our favorite holiday event where people can explore a 9-degree land made completely of ice.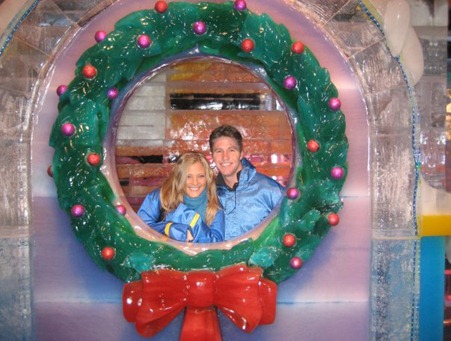 When we arrived, we followed the stream of guests to a waiting area outside the Sun Ballroom where we enjoyed passed appetizers and drinks.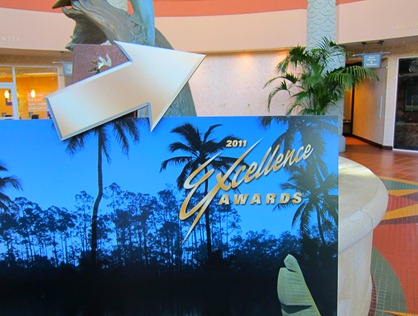 While I sipped on a glass of chardonnay (they didn't have my preferred Reisling), we headed over to the picture station.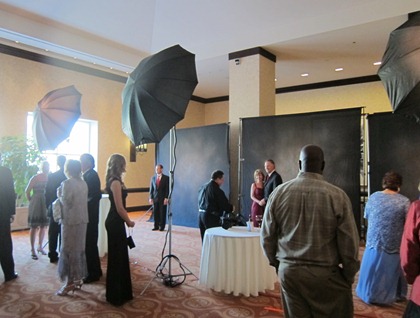 At the end of the night, we collected our picture and Ryan and I laughed pretty hard at our photo. Let's just say we're considering submitting it to AwkwardFamilyPhotos.com.
When the doors to the Sun Ballroom opened, we found our table and our assigned seats and settled in for the night.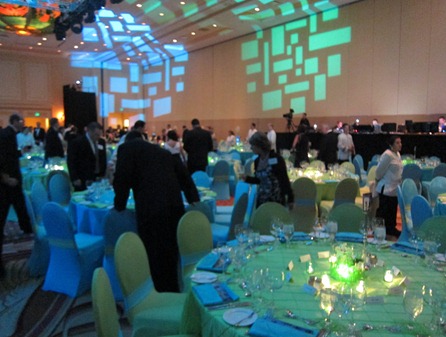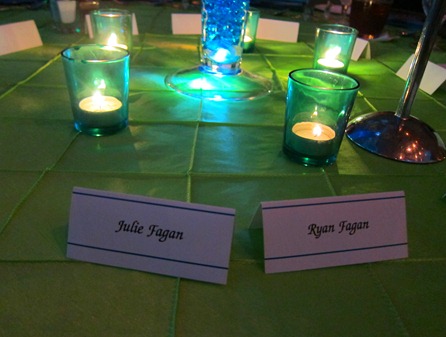 More wine was consumed while we chatted with the other guests at our table and the first speaker of the night welcomed everyone and thanked the employees for their contributions to the company.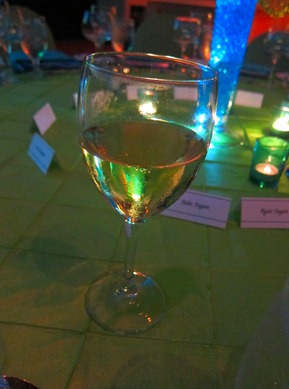 I had a good time looking though the program for the evening and reading about everyone's accomplishments.
Look who it is!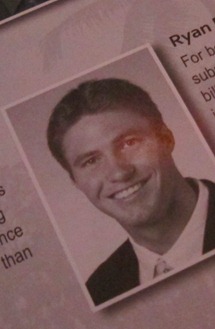 I was so proud.

The menu for the event sounded delicious, so I was happy once the salad course was delivered and we could begin enjoying the fantastic food.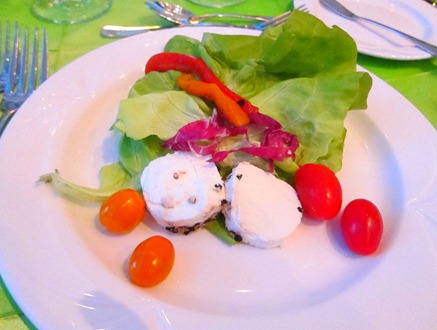 The salad included Bibb lettuce with fire-roasted peppers, goat cheese, tomatoes and an herb vinaigrette that a waitress poured on top of my salad after I snapped my picture.
After the salad course, most of the employees in attendance received awards and I made sure to clap extra loud for Ryan.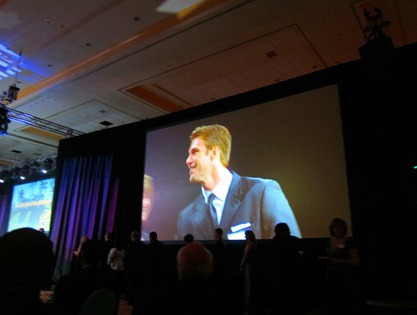 Eventually the main course was served and I literally ate every last bite on my plate and some of the veggies on Ryan's. I was hungry!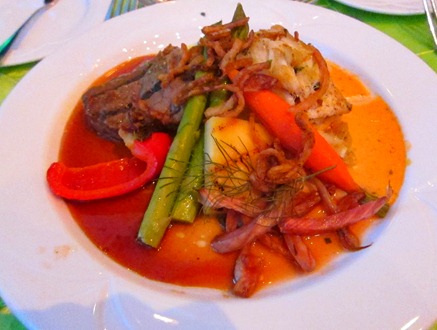 The entrée included teriyaki glazed beef filet with grilled pineapple and blue crab crusted halibut with lobster tarragon sauce, mashed potatoes, red peppers and asparagus. It was fantastic.
The remainder of the evening was spent watching the presentation of more awards. Eventually the awards concluded and entertainment in the form of several off-broadway musical numbers ensued, including numbers from Hairspray and Wicked!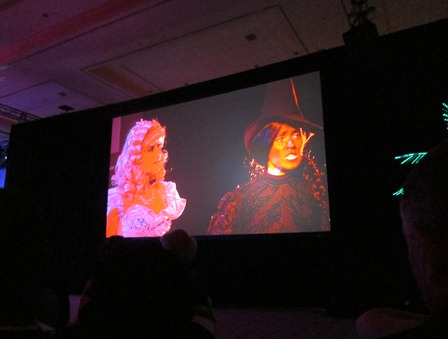 Since Ryan and I had recently seen Wicked, I was lovin' that part of the show!
Last night was a really fun night and I felt honored to be able to attend to support my husband and get a closer glimpse into his company.
Now it's time for breakfast! Pancakes, perhaps?
P.S. The Fashion page was updated this morning!