The first full day of our family holiday weekend was a lot of fun. Nice and laid back and full of quality time! I wasn't too good about snapping a lot of photos yesterday, but I have a few to share with ya!
My sister and her boyfriend, Ross, left early yesterday morning to spend the weekend with Ross' family (they'll be back in Jacksonville on Christmas Eve) and when they headed out after breakfast, my mom and I followed suit and headed out for a morning Jazzercise class.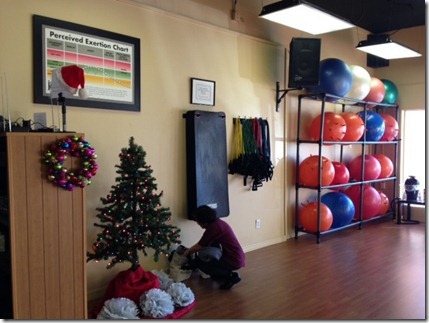 As long-time readers know, my mom is an avid Jazzerciser and wasted no time finding a new Jazzercise center near my parents' new home. A couple of weeks ago, my mom got a t-shirt for attending her 150th class this year! I think Jazzercise is a blast and love going with my mom whenever I have the chance, so when she mentioned that there was an 8 a.m. class on Saturday morning, I was more than game.
Yesterday's class was a lot of fun and concluded with mimosas for class participants. Sweet!
My favorite song of the day was Usher's "Scream" because it reminded me of dancing to Usher with Tim Roberts at Jazzercise Tropic Heat last summer. (You can see a video of Tim Roberts leading our big group of Jazzercisers in this video. He is the jam!)
When we arrived back home, Ryan and my dad were out and about, so my mom and I hung out with my grandma for a few hours before reheating Friday night's lasagna for lunch.
After lunch, Sadie needed some attention, so I took her outside for a windy three-mile walk.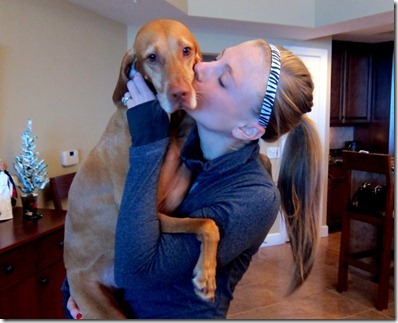 I arrived home to find Ryan wrapping some Christmas gifts that he bought earlier in the day. Sadie decided he needed a little help and jumped right in.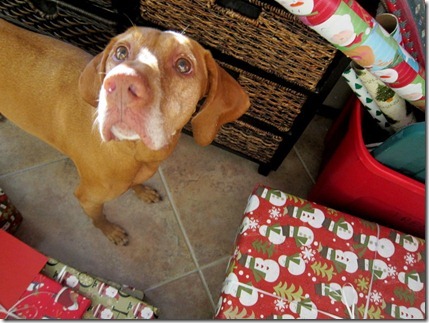 After a hot shower and quick change, Ryan and I drove out to walk around the shops near Atlantic Beach. There are a bunch of little boutiques, coffee shops and fun stores in the area and while we didn't find anything we were looking for, we had a good time browsing.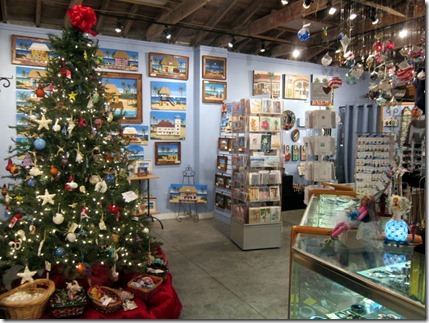 When we arrived home, everyone had dinner on their mind, and when my mom suggested pizza my mouth started watering.
She ordered two large pizzas from Al's Pizza within 30 minutes, dinner was on the table.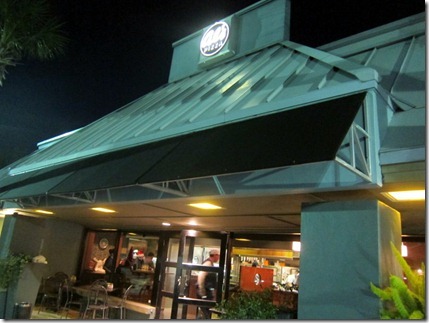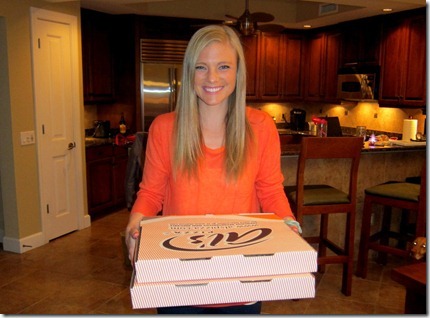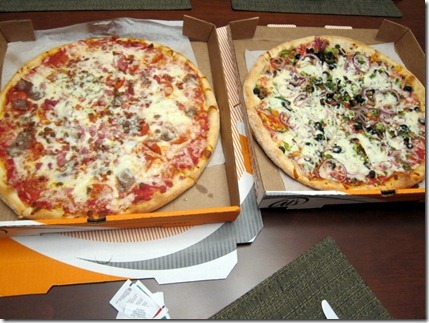 I helped myself to two slices of the veggie pizza and shared a slice of the meat pizza with Ryan. Gotta love family pizza night!
Now I'm sitting on the couch trying to motivate myself to tackle the long run I have on the books for today to stay on track with my half marathon training plan. Better get to it!