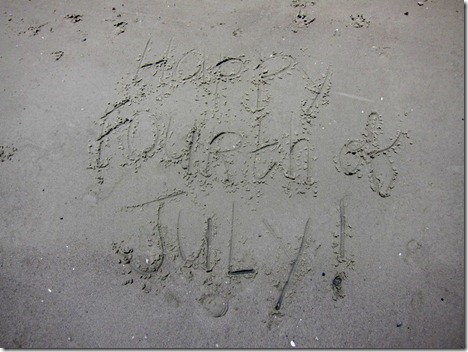 It was the perfect day for a day at the beach.
A wonderful holiday coupled with sunny weather meant we had to make it out to the ocean.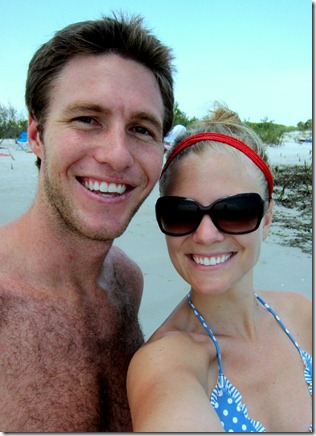 Ryan and I have been meaning to check out Ponce Inlet, a small beach located just south of Daytona Beach, ever since we read that they allow dogs on the beach.
After an early lunch, we packed up our bags and drove the nearly 90 minutes to the beach with Sadie in tow.
Sadie was awfully happy to be included. Just look at her happy little face!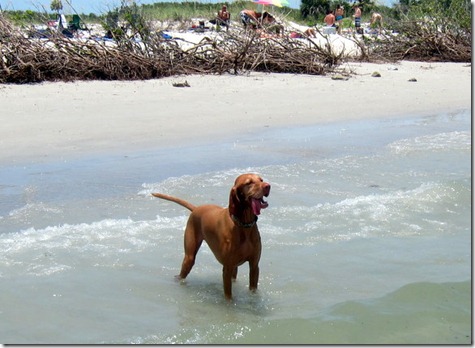 While I set up our beach chairs, Ryan got to work building Sadie a shady fort so she could take a break from the sun if she needed to escape the heat.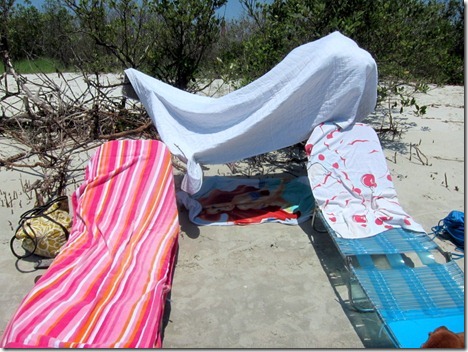 (And no, we don't own a beach umbrella. That would be way too easy.)
Even though Ryan's shade fort was pretty awesome, Sadie didn't use it for more than a minute.
There were fish to chase…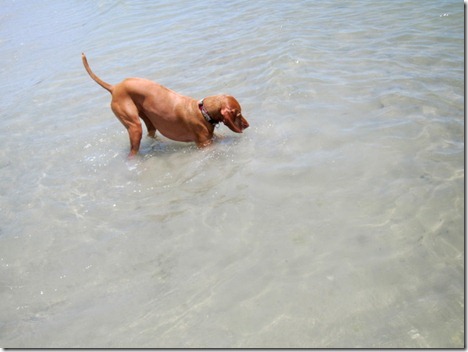 Big sticks to catch…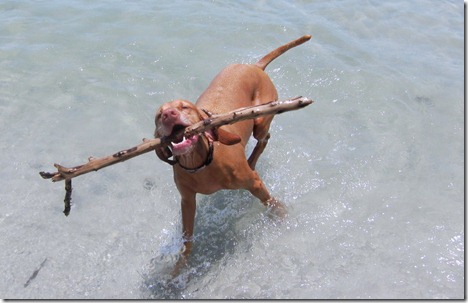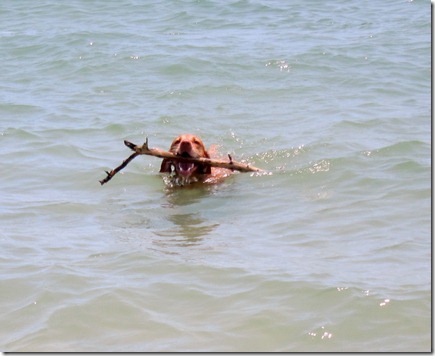 And me and Ryan to harass…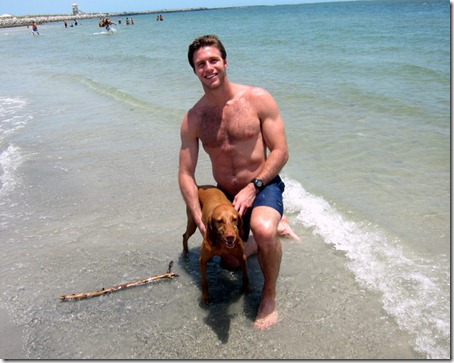 (Yes, I totally planned for my headband and bikini to be red, white and blue.)
We now have one pooped little puppy on our hands.
Dinner
When we got home from the beach, Ryan and I were really hungry. We initially wanted to grill out, but neither of us wanted to wait for the grill to heat up, so a one pot meal did the trick.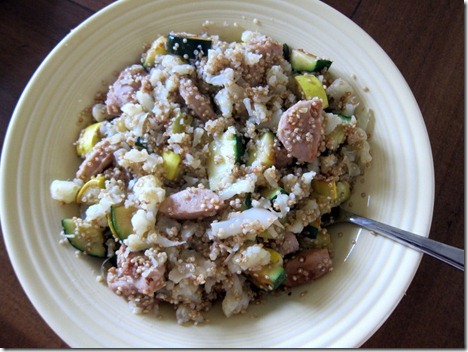 I ate an apple while preparing dinner which helped take the edge off.
In my bowl:
Apple chicken sausage
Quinoa
Cauliflower
Zucchini
Squash
Olive oil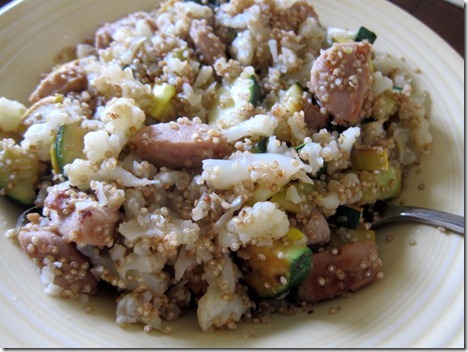 Some rather ominous clouds are rolling in right now and thunderstorms are expected this evening, so I'm happy we got outside when we did.
Off to crash on the couch!
I hope to do some baking tonight as well… Apple crisp, perhaps?