This evening was a fun one!
I had the pleasure of hanging out with blog buddies Katy, Meghann and Bess to film a live webisode for the Florida Swim Network, a site dedicated to keeping up with all things swim-related in Florida.
The Florida Swim Network reached out to me, Katy and Meghann to take part in a "Fit Bloggers" websiode to discuss healthy living, exercise and training plans. SwimmerJoe interviewed all of us and I was a total goof on camera (which you may see here), but I had a great time chatting away with everyone.
I love bloggers.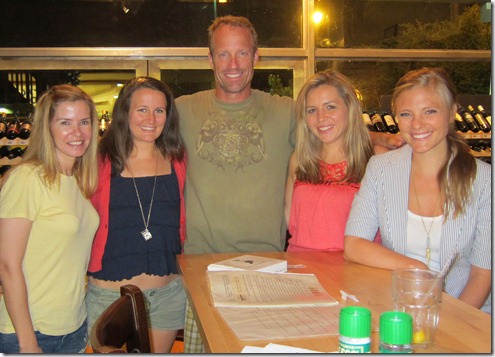 The webisode was really informal and relaxed and we ordered dinner at the Winter Park Shipyard Emporium while filming.
The hummus appetizer was a great way to begin a yummy meal!
I opted for a veggie pizza with goat cheese as my entrée and almost took the entire thing down. I felt like a garbage disposal chowing down on my pizza on camera as we were talking, but I was hungry!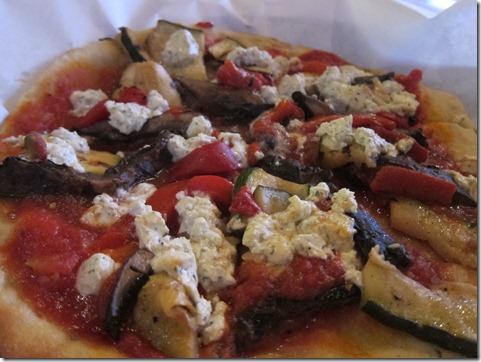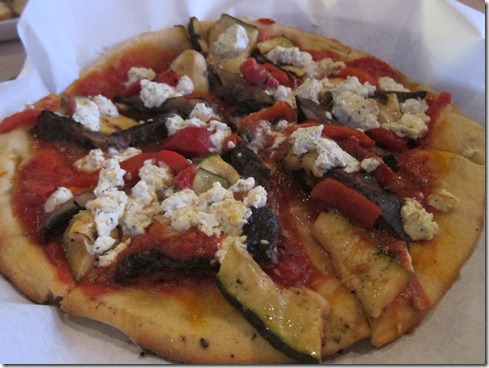 The marinated veggies were delicious and the goat cheese was extra creamy. I love personal pizzas!
And now it's time to join Sadie and Ryan in dreamland! Sleep well, friends!