Our day began with a five-hour drive from Jekyll Island to my family's house where we drove to pick up Sadie. They were kind enough to watch her for the weekend and took good care of our little girl.
We hung out with my mom, dad and sister for a few hours and even enjoyed a short boat ride before hitting the road.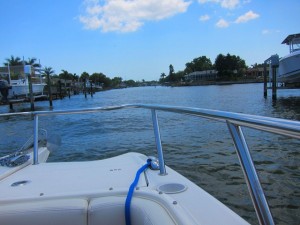 Sadie is such a boat dog and loved the time on the water.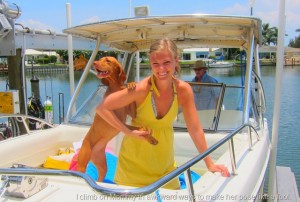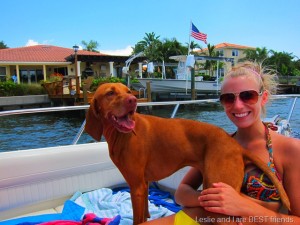 Around 4 p.m. we hopped in my car to drive back to Orlando.
Sadie preceded to make us pay for leaving her behind over the weekend by gassing up a storm and hot boxing our car for the entire two-hour drive.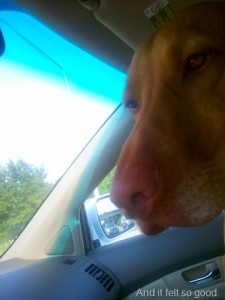 Judging by the feedback I received on the PBF Facebook page, Sadie isn't the only animal who makes her owners pay for leaving them behind. I know animals can't talk, but they sure can communicate.
Dinner
When we arrived home, Ryan and I wanted a quick dinner to eat while we got organized for the week ahead and unpacked our bags from our weekend vacation.
A frozen pizza sounded ideal, so we split a California Pizza Kitchen roasted veggie thin crust pizza.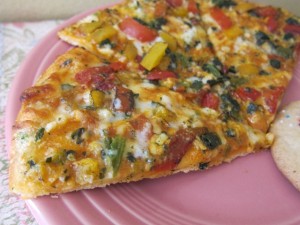 The pizza was delicious! Ryan and I are big fans of CPK frozen pizzas but never tried this particular flavor until tonight. I think it's new because I couldn't find it on their website, but it's a winner!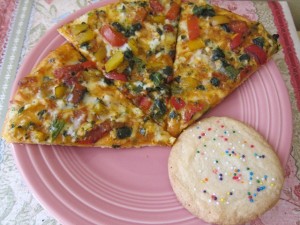 A sugar cookie was enjoyed on the side.

Off to finish throwing everything into the laundry unpacking!

Home sweet home! We made it back in Orlando a little before 6 p.m.