Today has been jam-packed with lots of work at the gym. In between working the morning shift, training clients and teaching group exercise, I managed to find time to complete my own workout and grab a quick lunch.
I was really in the mood to take my workout outside and go for a run during my break, but then I remembered that the humidity and heat in Florida right now would knock me on my butt the minute I stepped out the door. I kept my workout indoors and completed one of Jess' Summer Shape Up workouts.
After my workout, I trained a client for an hour before heading outside to teach water fitness. It was a sweaty class, but the energy was great!
Lunch
Lunch today began with an apple that I inhaled after class.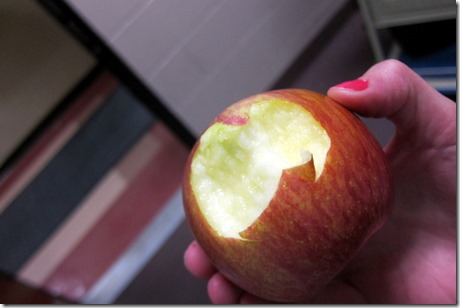 I then reheated leftovers from last night's dinner.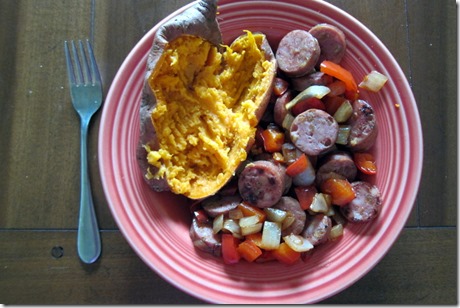 Chicken sausage + Peppers + Onion + Sweet potato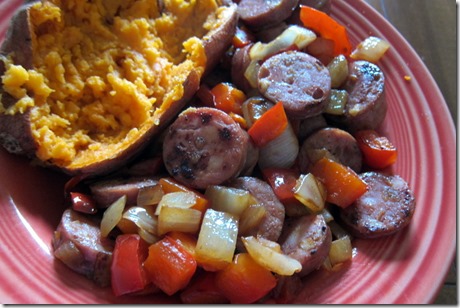 I spent a little more time at the gym before calling it a day and heading home. I was still hungry, so I poured myself a bowl of cereal to help satisfy my appetite.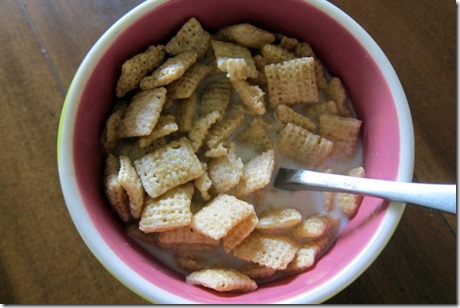 Much better.
And now it's time to think about dinner!
Enjoy your evening!