Ryan and I are big-time Jeopardy fans. We watch the show a couple times a week and have a good time playing along.
For Christmas, my mom gave Ryan a Jeopardy calendar to bring to work with daily trivia questions. Once Ryan gets through a handful of the questions, he brings them home for me to attempt and we see how we stack up.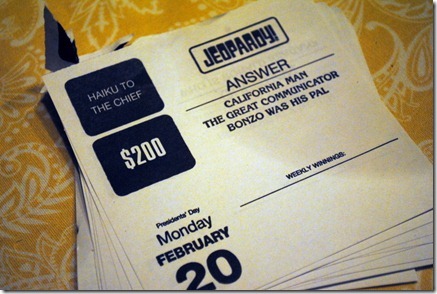 I did pretty well on the "Haiku to the Chief" category, which I think would make my President-loving friend Heather pretty proud. (The answer to the above question is Reagan, in case you were wondering or wanted to see if you were right. I did a president report on him in sixth grade!)
I'm actually blogging while we watch Jeopardy on TV right now!

Any other Jeopardy nerds out there?
Dinner
Tonight's dinner was built around quinoa.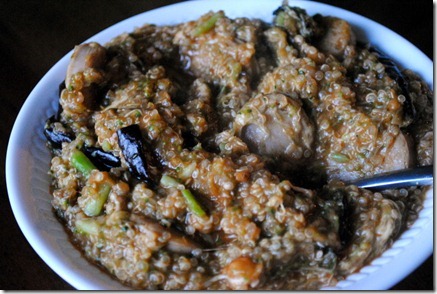 I prepared quinoa on the stove top and added roasted eggplant, broccoli, chicken sausage, mozzarella cheese and marinara sauce to the mix once it was done cooking.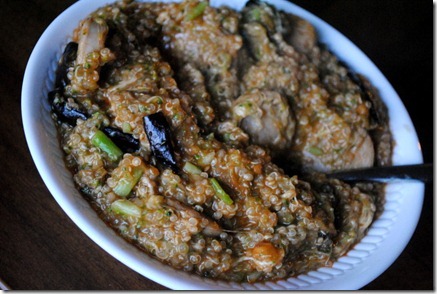 I wanted to use up the broccoli and eggplant I had on hand before I head out of town tomorrow and this bowl was the perfect way to do it! I loved all the different flavors.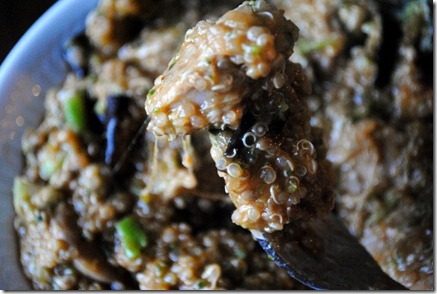 Time to cram in some quality time with Ryan and Sadie.
Enjoy your evening!