Oh my goodness, I miss Orlando!
Yesterday took me back to my old stomping grounds to speak to a marketing club at the University of Central Florida with two fellow Orlando-area food bloggers, Tasty Chomps and Mega Yummo.
Driving on campus brought back so many memories. College was a blast!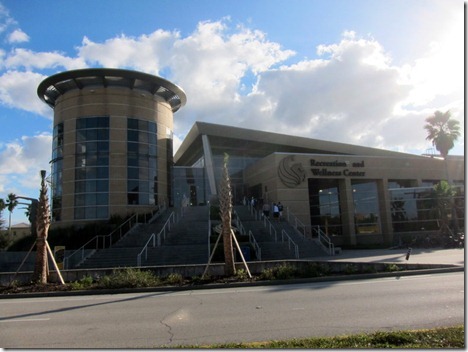 That beautiful building is UCF's gym. Isn't it gorgeous? The big circular part of the building is actually a rock-climbing wall!
I was a tour guide when I was in college (Remember the psycho squirrel story?), so despite the new construction that has popped up since I graduated in 2007, I remembered my way around campus pretty well. 
I felt quite nostalgic driving past my sorority house.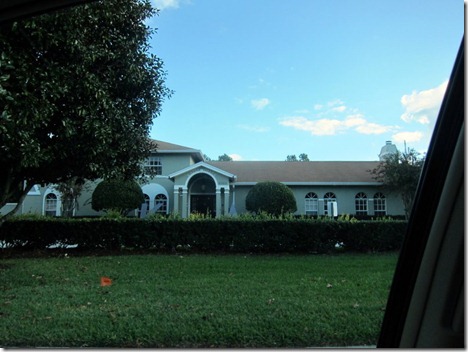 Heeey, Kappa Delta!
And seeing Ryan's fraternity house next door taken over by another fraternity (Ryan was an SAE) made me a little sad. I miss the lion out front!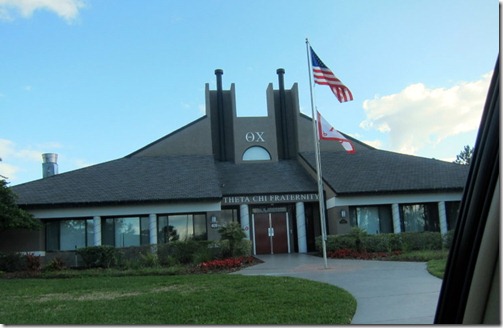 We loved trying to sneak over to paint the lion that was guarded 24/7 during Homecoming week.
My time on campus lasted a few hours, but I actually arrived in Orlando a bit early to hit up the Mall at Millenia to do some returns to stores we don't have in Ocala.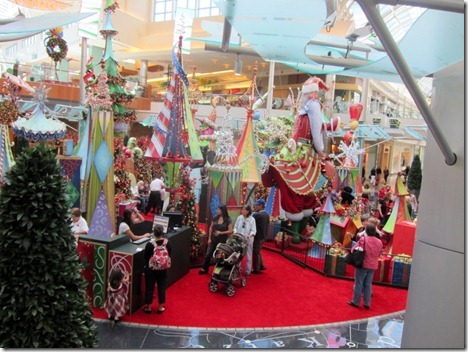 Santa was there!
The Mall at Millenia is always so gorgeous around the holidays. They decorate it beautifully and you can't help but get in the holiday mood as you shop.
Cold grande Frappuccinos also help!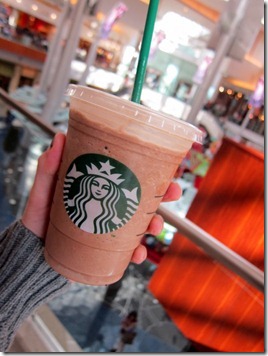 I spent some time in my favorite stores that I miss terribly now that they're no longer close to me, including Williams-Sonoma which is now carrying their incredibly delicious peppermint bark!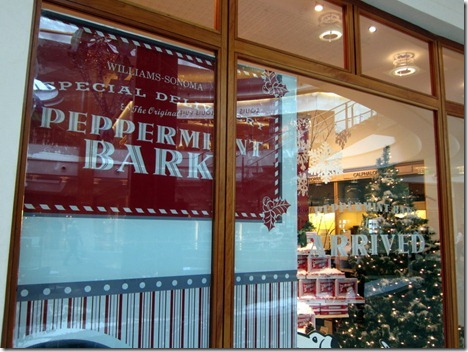 My mother-in-law laughs at me because she often has a tin of this stuff in her pantry year-round and I always snack on it when we visit. It's so darn good.
I also browsed around in Anthropologie, picking up a gift for someone and falling in love with these adorable mugs.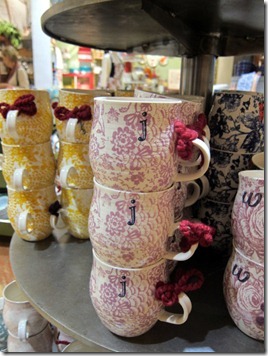 Anthropologie really does have the cutest dishes and mugs. They all have a beautiful vintage look that I simply adore.
I also saw a gorgeous quilt with feminine ruffles that I immediately wanted to buy.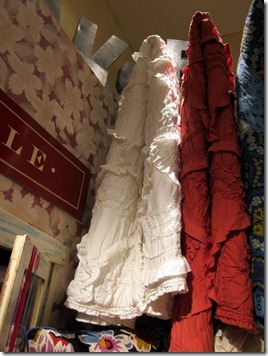 And then I saw the price tag.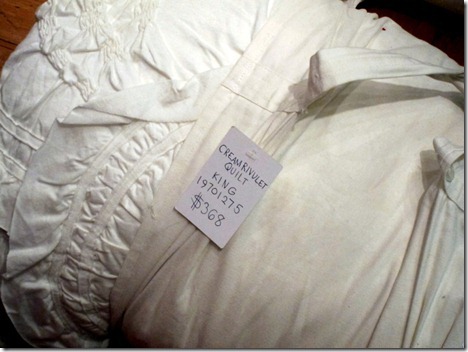 Dagger to my heart!
I arrived back in Ocala late in the evening, but not too late to make some pumpkin spice cookies!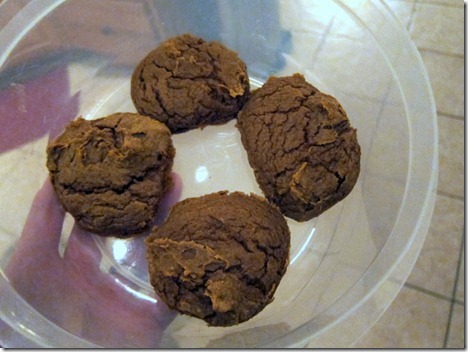 Later in the evening, we had a visitor!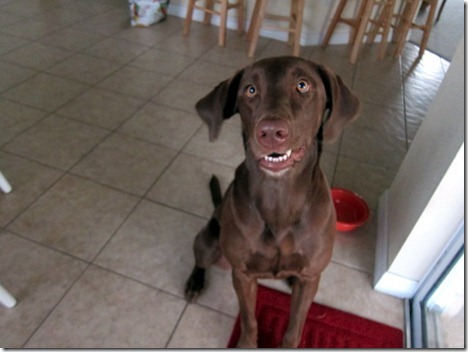 Kona! We are dog sitting our favorite chocolate lab this weekend which means that Sadie is doing her best to look extra pathetic so we pay more attention to her.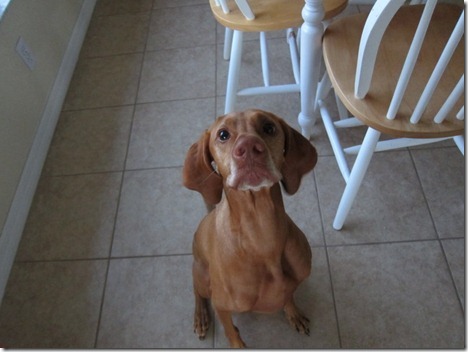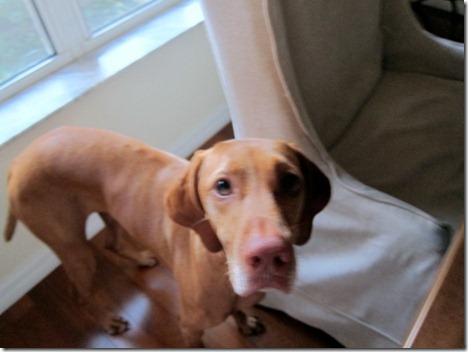 I'm pretty sure she's mastered the feeble look perfectly by now.
Kona, however, is well-behaved and listens perfectly (hear that, SADIE?), so the competition for our affection is quite stiff.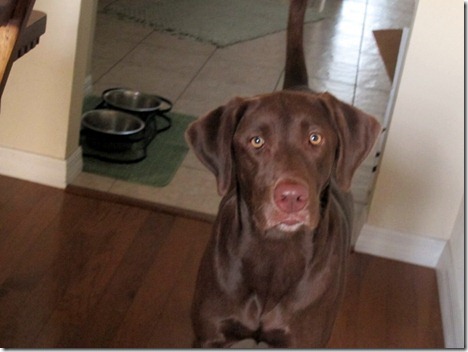 Hope your weekend is off to a wonderful start!