Hello there!
It's officially MOVING WEEK for the Fagan family! On Wednesday night we will be driving back to Florida and officially moving all of our stuff out of our house on Thursday and Friday. Am I looking forward to it? Not even a little bit. But thank goodness we will have the help of movers for the first time ever. I am so used to packing everything up in a Uhaul, so it will be really nice to have some professional help this time around.
I can pretty much guarantee the professional movers will be more helpful than Sadie…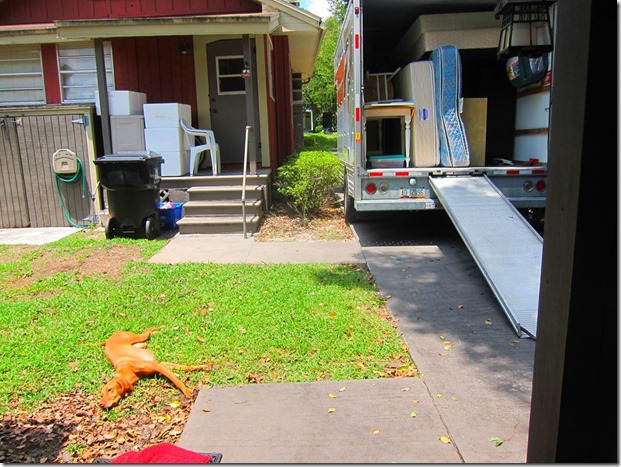 I will never forget Sadie sprawling out on the lawn and sighing dramatically as we packed up the Uhaul for our move from Orlando to Ocala. She cracked us up!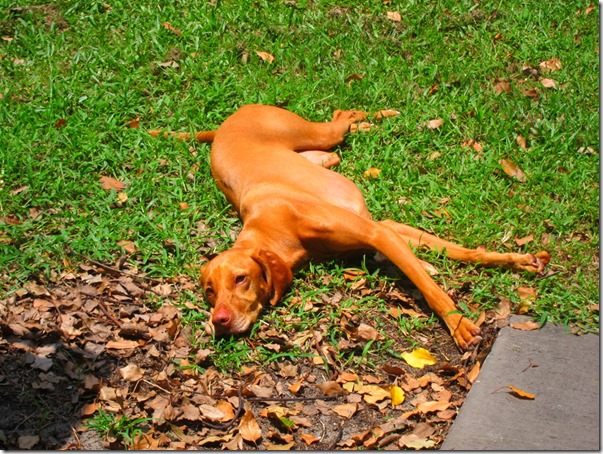 We said she was clearly depressed about leaving behind all of her dog park friends and the mouse infestation that provided her with a lot of entertainment (and me with a lot of nightmares).
I'm also really, really excited to see my family this week! We will be spending the weekend with them after all of our stuff is packed up. I'm counting down the days!
Weekend
Backing up a little bit… How was everyone's weekend? Mine was filled with outdoor fun, a girls' night sushi dinner uptown with Caitlin and her best friend Nicole, errand-running and more.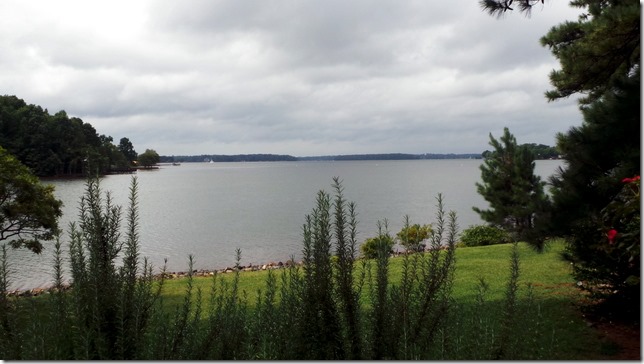 You know you're an adult when furniture shopping becomes a highlight of your weekend.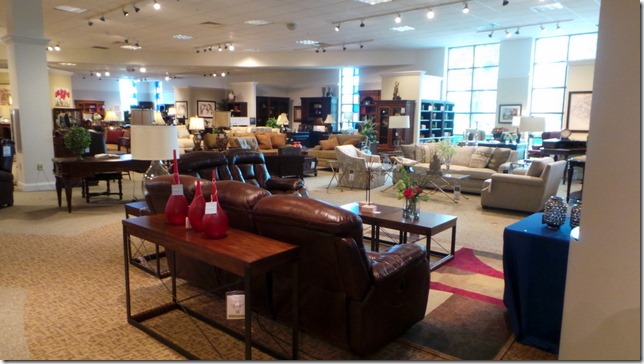 Ryan and I are on a mission to find a ridiculously comfortable couch. The current owners of the house we're in the process of buying have a fantastic sectional in their living room that we tried our best to negotiate into the price of the house. They weren't having it, so we're on a mission to buy a similar one that will basically swallow me whole when I sit on it. Our current leather couch/loveseat combo is far from comfortable and while we find it aesthetically pleasing, I'm dying for a couch that feels super comfy.
We managed to find one we like yesterday but want to move into the house, measure everything and get a real feel for the space before making the commitment. I spent some time on Houzz and Pinterest last night trying to come up with a vision for our family room and definitely gravitate toward white and beige rooms with little pops of light blue or a blue-gray color here and there.
Ryan is just happy I don't want the room to be mint green because apparently that's the color I'm loving most right now. (I will have a mint green laundry room. Just you wait!)
Yesterday's furniture shopping extravaganza came with some fun breaks in the form of food. We stopped for brunch and frozen yogurt which made the process a little more fun.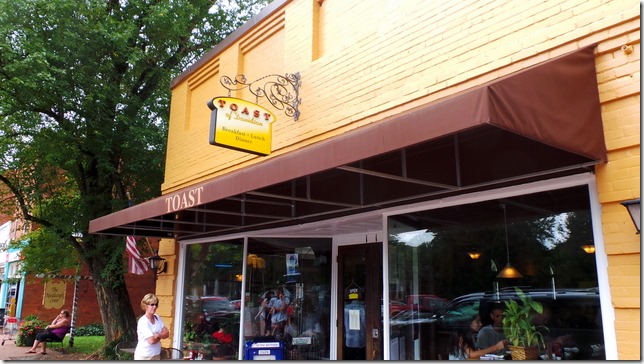 Toast is quickly becoming our go-to brunch spot. It's delicious and yesterday I ordered a terrific omelet and almost gave our waitress a high five for loading it up with lots of brie. Fantastic!
Hope you had a fabulous weekend!
Questions of the Morning
Furniture shopping: Love it or loathe it?
Do you own a couch that you think is the most comfortable couch in all the land? Where did you get it (…because I want to buy it)?