After packing entirely too many things (I brought four cocktail dresses for only two dressy events), Ryan and I hit the road for my parents' house in St. Petersburg to drop off Sadie for the weekend.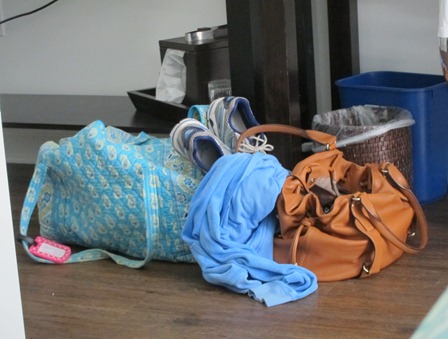 While there, we spent some time with my mom before she headed to Gainesville to spend the weekend with my sister for her sorority's mother/daughter weekend. (I went last year and am really sad I have to miss it this year!)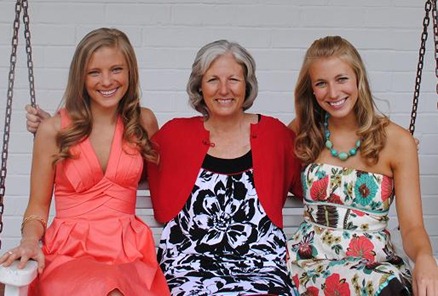 With my mom out of the house, Sadie will be spending the weekend alone with Mr. Bob!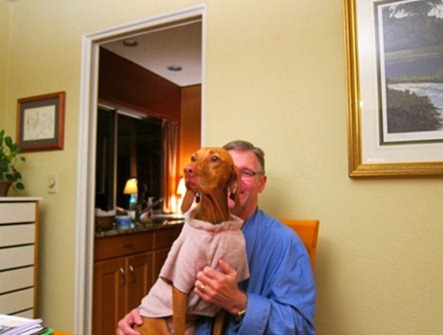 These two are going to have a blast.

Before leaving St. Pete, we grabbed a quick lunch comprised of a bunch of leftovers from an event at my dad's work last night. I had a hodgepodge of foods, including risotto, a crab cake and a small chicken parmesan sandwich.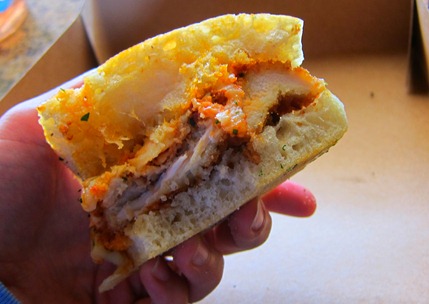 This lunch is sitting like a ton of bricks in my stomach.

I am ready to feel 100 percent better again. C'mon stomach! Heal!
The car ride from St. Pete to Ft. Myers went by fairly quickly because, as usual, I fell asleep. Put me in any car (without Sadie) for more than 30 minutes and I become a zombie.
I woke up when we were about 15 minutes from our hotel.
When we arrived, we were greeted with a goodie bag from the bride and groom.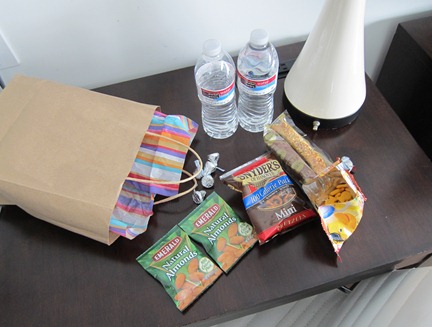 As you can see, the goldfish didn't last long.
Ryan and I laughed with the guy at the front desk when we started talking about wedding goodie bags. Though we loved the goodies we left for our guests, we think it would be pretty awesome to leave guests with a goodie bag full of Four Lokos and a Kanye West CD. I'd love to see people's reactions to that one!
I'm off to explore our hotel a bit while Ryan is at the wedding rehearsal (he's a groomsman). Tonight we're both attending the rehearsal dinner and I'm excited! This is our first wedding since our own and I feel like I am going to appreciate every little moment because I now realize how much time and energy goes into each and every step and decision. Should be a fun weekend!