I was playing with my favorite creamy nut butter in the kitchen all morning and am excited about the progress I made on my assignment. I should be able to post a link to this particular project on Monday, so stay tuned!
Since I was up to my elbows in peanut butter, you better believe I ate quite a few peanut butter fingers before finally realizing the best way to deal with my peanut butter cravings was to actually sit down to a legit peanut butter-heavy snack!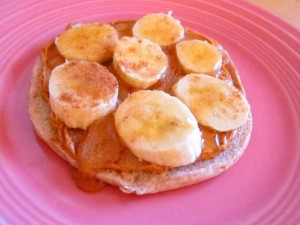 I topped a whole wheat sandwich thin with peanut butter, honey, banana slices and cinnamon. So good!
It held me over until lunchtime when I took a break to enjoy my midday meal.
Lunch
Lunch today included a strawberry smoothie bowl that I topped with a packet of Kay's Naturals French vanilla protein cereal that I purchased through Netrition.com.
The smoothie included:
1 c. frozen strawberries
1 c. almond milk
1 scoop strawberry protein powder
1 pinch xanthan gum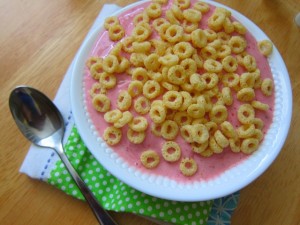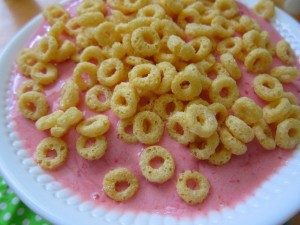 Back to playin' with peanut butter!

My morning was dominated by a peanut butter-saturated freelance project!