Thank you to all of the men and women who have served and continue to serve our country.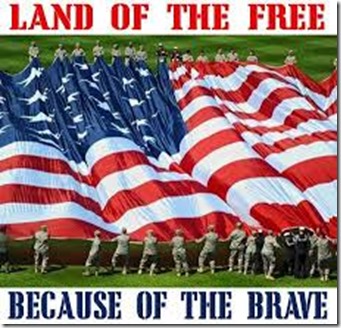 We are celebrating and remembering you today.
Happy Memorial Day!
Sunday in Bradenton
After a long day at work on Saturday, I was ready for some quality time with Ryan and Sadie on Sunday. We slept in, ate breakfast and went on a long morning walk around our neighborhood before we hopped in the car and made the drive to Bradenton on the west coast of Florida to spend the rest of the day with my father-in-law, Greg.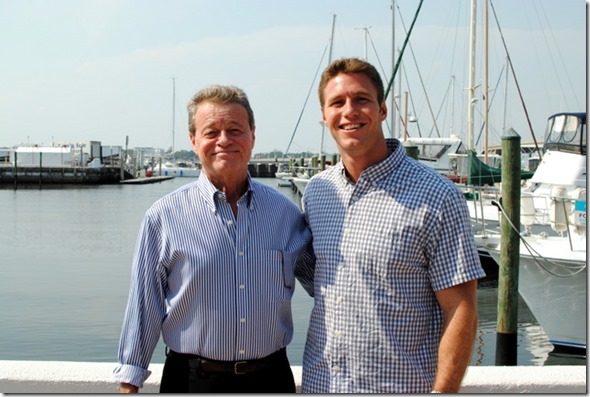 Along the way we stopped at Starbucks and I ordered one of the refreshers drinks to try.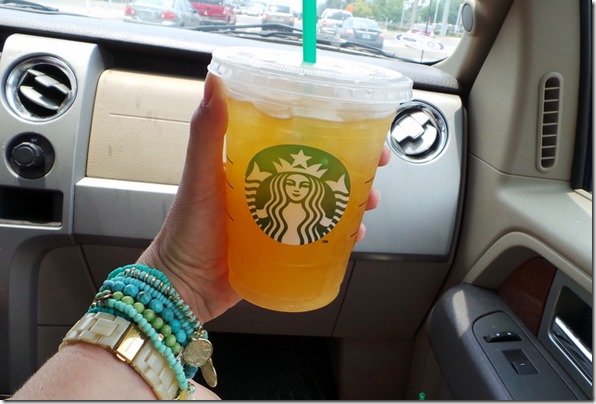 It was… refreshing. Who would've thought!
Dinner at Pier 22
We arrived at Greg's a little after 2 p.m. and hung out for a few hours before it was time to head our for dinner. Our plans for the evening took us to Pier 22, a local seafood restaurant located on the marina. Before dinner we spent some time walking around outside (and sweating like crazy since Florida decided summer is here) and took in some of the beautiful seaside views.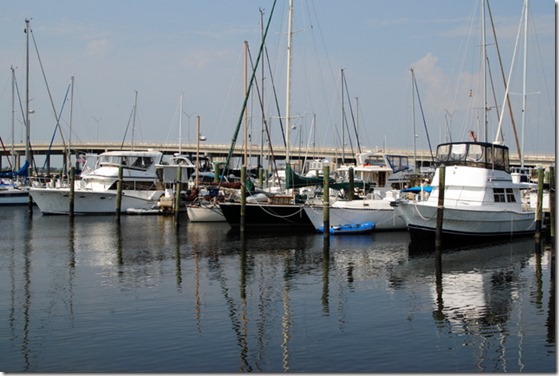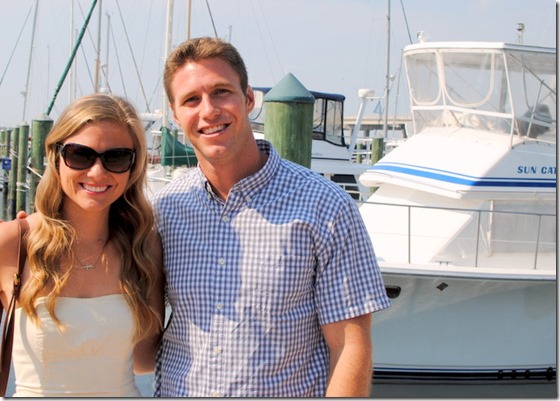 Once we made our way into the restaurant, we perused the menus and ordered a dozen raw oysters to share to kick off our meal.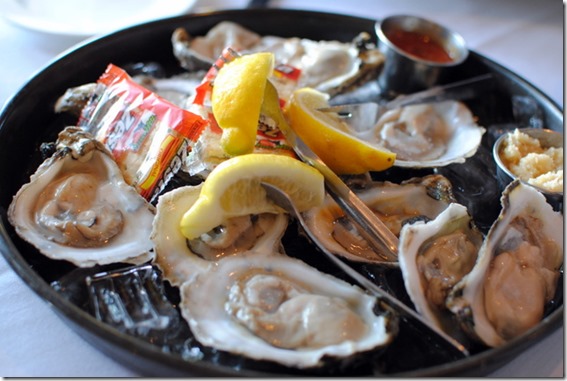 They were fantastic and I probably could've downed another two dozen all by myself without a problem.
For my main meal, I selected the jambalaya made with fresh fish, andouille sausage, rice, mussels and shrimp.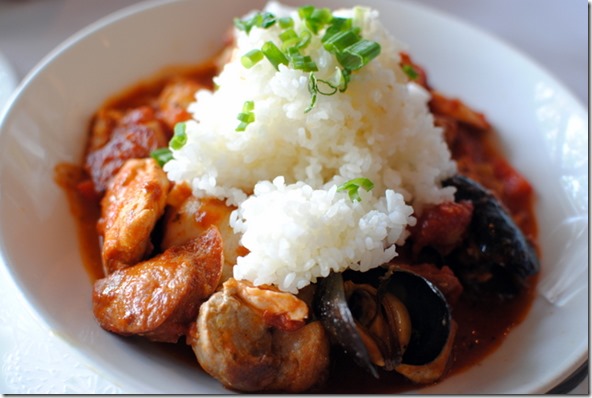 It was great and incredibly filling. I left feeling full and happy.
Dessert at Euphemia Haye Dessert Loft
After dinner, it was time for the main event! Dessert!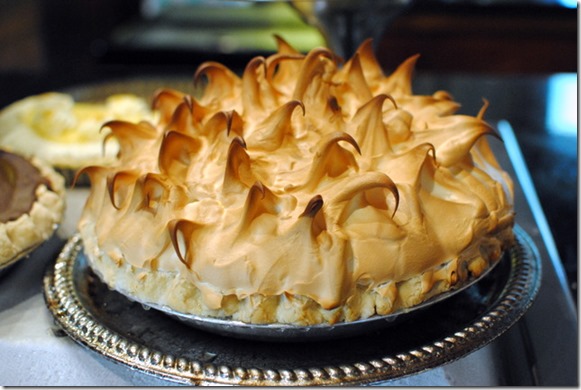 Our plans for dessert were quite special since my father-in-law took us to the dessert loft at Euphemia Haye on Longboat Key. I've only been to Euphemia Haye one time before when Greg took us to the restaurant to celebrate Ryan's 21st birthday and I have been dying to go back ever since. I remembered the experience surrounding dessert at the restaurant being incredibly special and my memory was dead on because our dessert at the Haye Loft last night was fabulous.
The minute we walked in, we were greeted by the hostess who walked us over to a beautiful display of cakes and pies. As full as I already was from dinner, I knew I couldn't pass up a slice of something from the Haye Loft!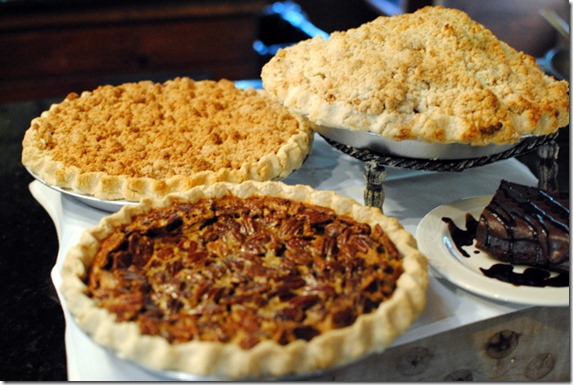 I went with a slice of the chocolate toffee banana pie and it was rich, indulgent and incredible.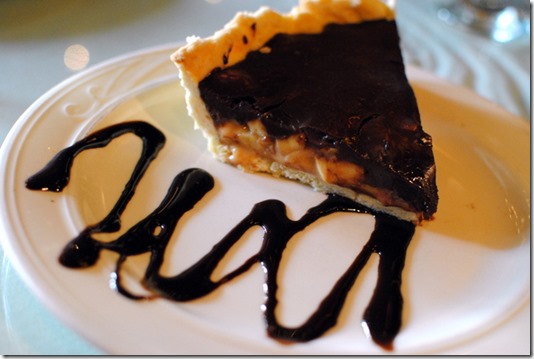 Ryan ordered the banana cream pie (which won my vote as the best dessert selection of the evening) and Greg chose the key lime pie which was the perfect combination of sweet and tart.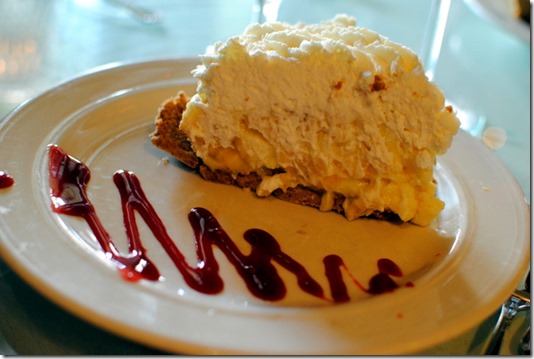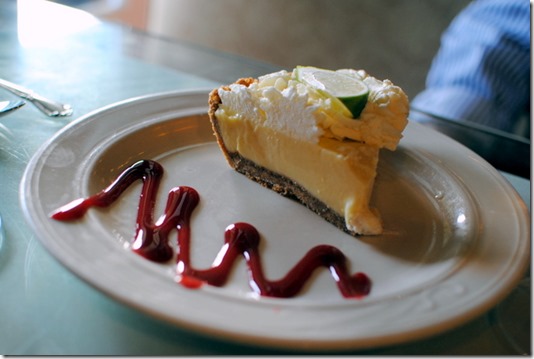 I didn't leave so much as a crumb on my plate and left Euphemia Haye feeling a little too full. It was definitely a special treat!
Once we made it back home after dinner, we arrived to find Sadie in thunderstorm freak-out mode.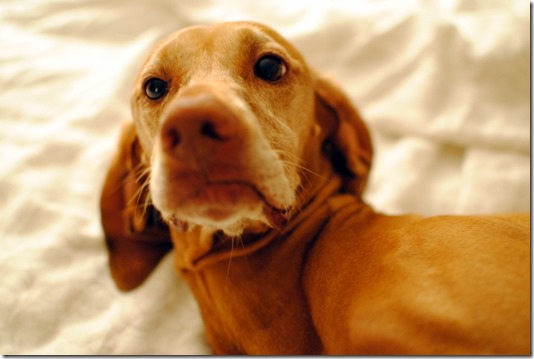 After we let her burrow under blankets and cuddle up next to us, she started to calm down as the thunder dissipated and happy Sadie was back in no time.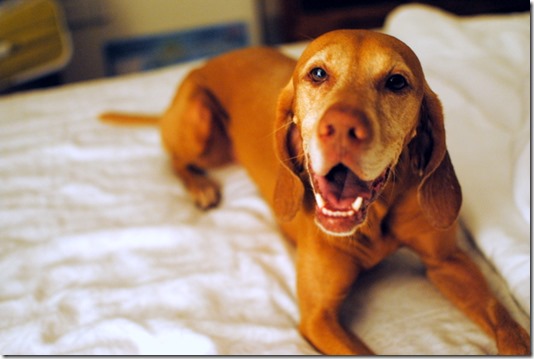 She's ready for lots of playtime today!
Today
Our plans for today include a Memorial Day barbeque at my mother-in-law's house followed by a trip to the Ringling Museum with my father-in-law in the late afternoon. Lots of fun on the agenda for today!
Happy, happy Memorial Day!