Hello from Disney World! As completely cheesy as it sounds, ever since I arrived on Disney property yesterday, I've felt transported back to my childhood.  
My Disney-filled weekend began at The Grand Floridian, a beautiful white hotel located right on Disney property. I, along with the rest of the New Balance team, am staying here for the duration of the weekend.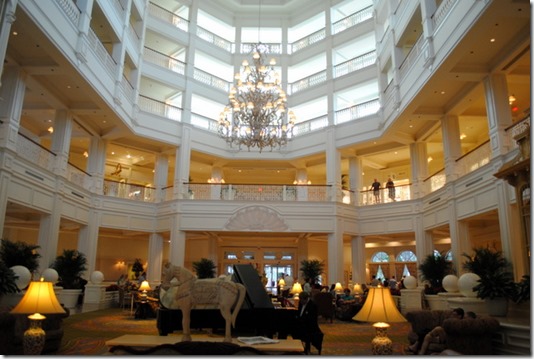 It's a gorgeous hotel and, yes, it's definitely the same one the cast of Full House stayed in during the show's Disney episodes. (And I love how many of you knew that just from looking at my pictures in Thursday's post! High fives all around.)
After checking in, I had some time to unwind before everyone arrived and it was time to attend the Wine and Dine Meet Up & Tweet Up event.
Our New Balance group of bloggers and magazine writers met in the lobby and headed over to the Test Track at Epcot to get the party started!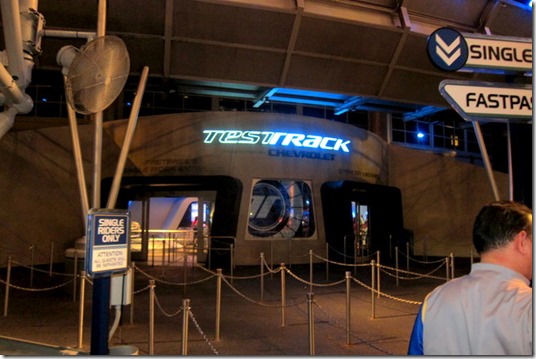 First we had to design a vehicle and then hop into a car for a test run on the track. SkinnyRunner, Monica and I designed a snazzy mint-green car that was put to shame when we looked around and saw other cars with flames and intense designs. We gave our car the most hardcore engine we could and stretched out the length and width to make it look like a mint green batmobile, but it still got smoked on the track.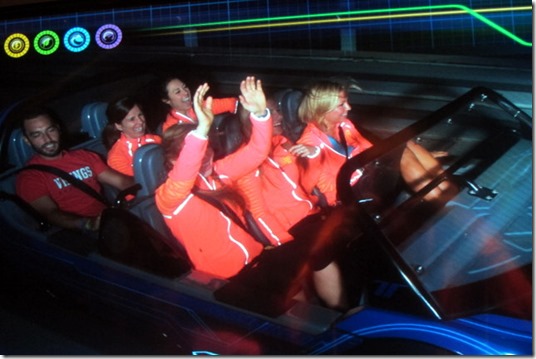 The Test Track was really cool and the black lights on the course made all of our crazy-colorful New Balance gear glow in the dark!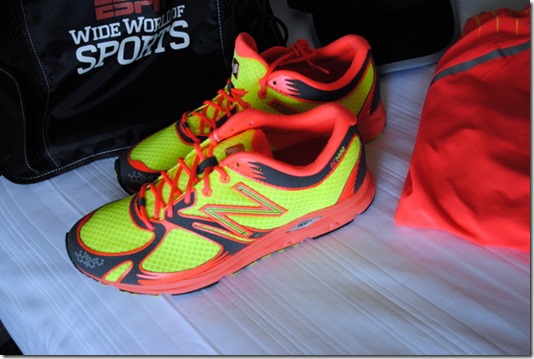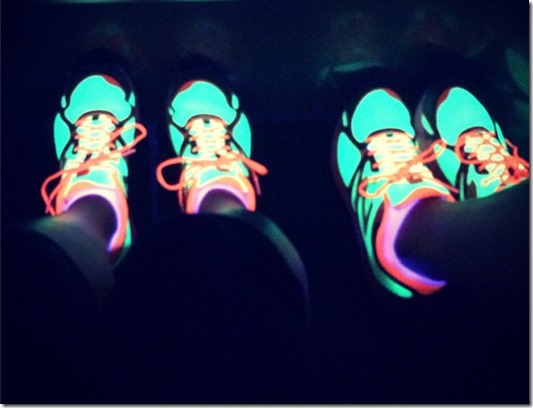 (Photo credit: @FitnessLauren)
The 1400 running shoe and the high visibility beacon jacket were both a huge hit with our group.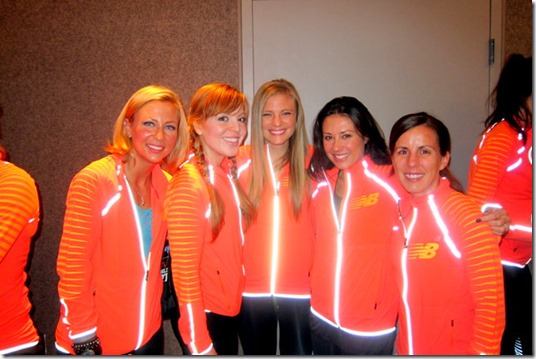 (SkinnyRunner, Monica, me, Gia and Jess)
We actually had a really hard time snapping group photos in our jackets because they kept reflecting! Aside from the reflectors, the yellow detailing you see on the jacket is glow-in-the-dark and will be visible in the dark if you let it "charge" under light for 10 minutes, making it ideal for added visibility during early morning or evening runs outside.
Once our need for speed was satisfied, we walked over to the lake in the middle of Epcot to catch the tail end of the IllumiNations show, complete with fireworks, music and pyrotechnics.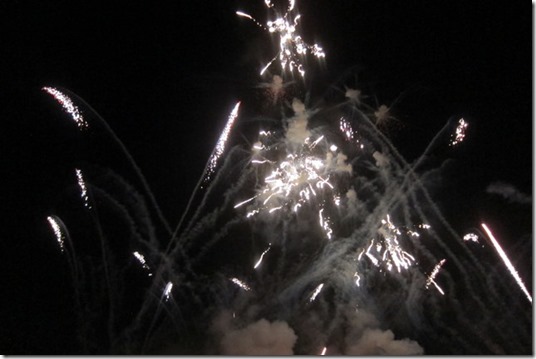 I am officially horrible at photographing fireworks.
At the IllumiNations show, we met up with everyone from the runDisney group to listen to a few speakers and enjoy some light refreshments before it was time for a quick 1.5 mile run around Epcot! I really enjoyed listening to Jenny Barringer Simpson speak but I'll go into more detail about this in an upcoming post since we had a chance to talk with her at length today. Jenny currently holds the record for the fastest mile run by a woman in the United States this year. She ran a mile in 4:19! Unreal right?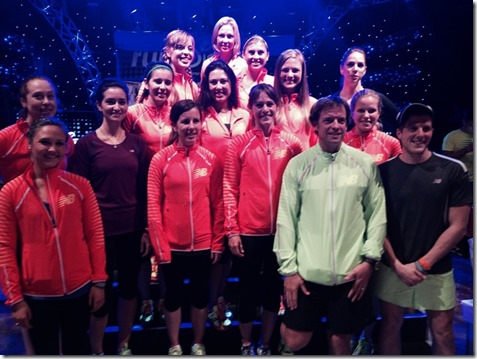 A little after 11:30 p.m. it was time to run! Right before we took off, they started blasting music and we watched Mickey, Minnie and Goofy have a little dance party in front of us. We ran 1.5 miles around Epcot and it was really neat to be able to see the park after hours. And a run that ends with a glass of champagne? Sounds good to me!
More Disney fun to come!