I think Sadie aged 10 years this evening.
Ryan had a work event to attend tonight and since it was still pouring outside when I left the office, I figured it would be a great night to take Sadie to get groomed for the very first time in her little doggie life.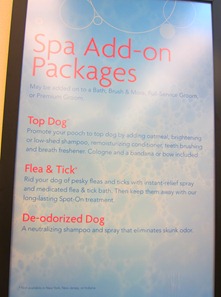 Fortunately vizslas are the kind of dogs that don't really have that doggie smell, so we don't really have to bathe Sadie that often. We'll wash her after an afternoon at the dog park or a day on my parents' boat, but for the most part she doesn't smell or require much grooming.
When I took Sadie to the little salon at PetSmart, the woman said to come back in an hour to pick her up. I took that as my cue to run to a nearby store where I knew I could waste some time.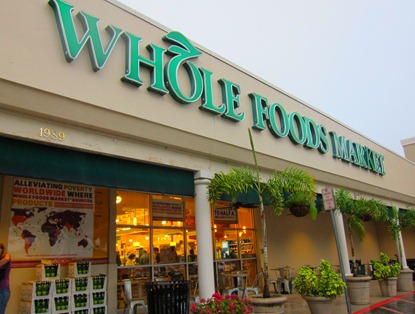 I meandered in and out of the aisles and simply took my sweet time. Eventually I left with a small bag of goodies, including one from the bakery.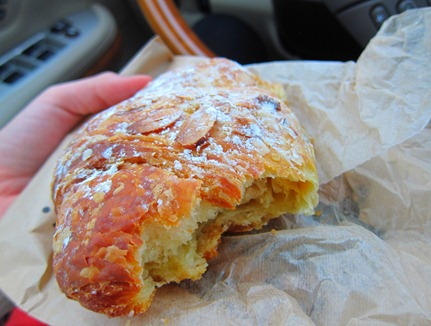 Though I usually go for my all-time favorite oatmeal chocolate chip cookie, since I gave up sweets for Lent, I opted for an almond croissant instead.
Oh my word. It was light, buttery and totally fantastic.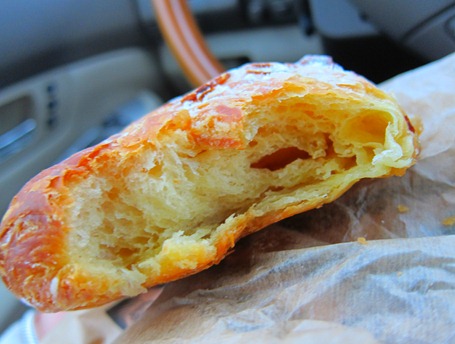 I ate the whole thing before even leaving the parking lot.
I also drank a Zevia natural diet ginger ale soda that I absolutely loved.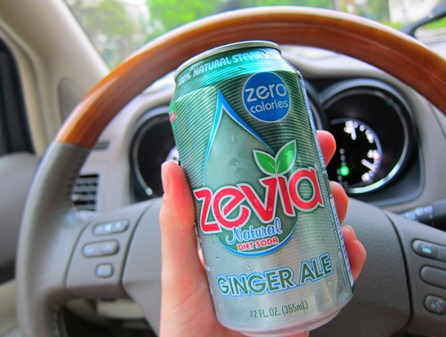 I've seen these sodas at Whole Foods for a while now and was always intrigued since they're all natural and use the stevia plant to sweeten them rather than aspartame or other freaky deaky sweeteners.
The ginger ale flavor actually reminded me a lot of ginger beer (it's non-alcoholic) that I tried when I was younger. It had a strong ginger taste that I really liked a lot! Now I want to try a bunch of the other flavors.
As I was driving back to PetSmart, my stomach realized that it was past dinner time and even though the croissant quenched my hunger a bit, I found myself diving into a bag of chestnuts.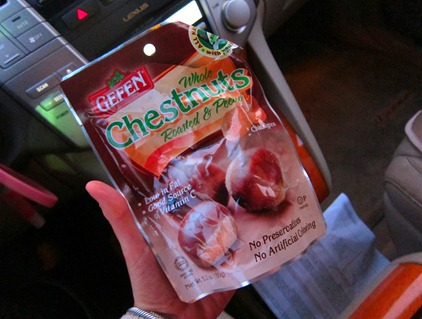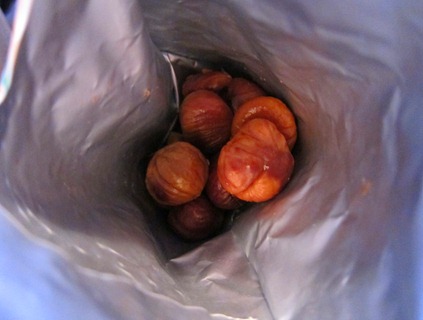 I stopped myself with one serving of chestnuts left because I bought them to use in my yogurt bowls and I was determined to do so at least once!
Once back at PetSmart, I sat on a bench outside the grooming area waiting for Sadie to come running out. Once it was 30 minutes after the time the groomer told me Sadie would be done, the groomer told me it would be another 30 minutes. Two-plus hours to groom a dog with 0.5 inches of hair!?
I was convinced they were going to present me with a bald dog.
(I now realize Sadie was probably in a kennel for a good hour before they even worked on her since I was a "walk in" without an appointment. Lesson learned.)
While waiting, I texted back and forth with Ryan who said he was hungry and wouldn't be eating dinner at his work event. Since my dinner thus far included a croissant and chestnuts, I figured something a little more substantial was probably a good idea and offered to order us a small pizza from Pizzeria Del Dio, a little pizza shop we drive by all the time and have been meaning to try for months.
After ordering the pizza, the groomer finally came out of the back room with a fresh and clean Sadie!!!
She smelled fantastic and was beyond excited to get out of there. The groomer said that Sadie wasn't a fan of the bath or the nail clipping (duh) but that she loved the hair dryers. I wasn't surprised since this is a dog that loves to be toweled off!
With Sadie in tow, I picked up the pizza and headed home.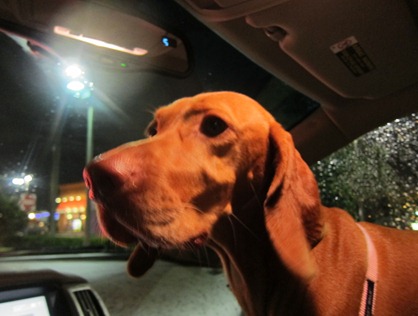 I arrived about 10 minutes before Ryan and once he walked in the door, we dug into our dinner!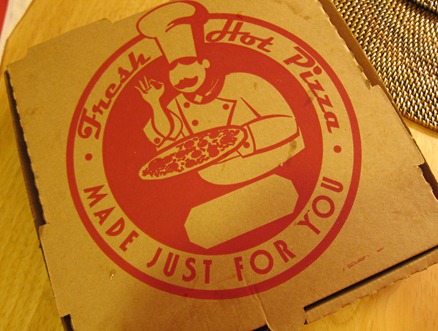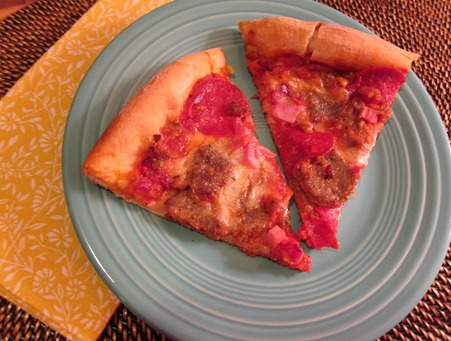 The pizza was fantastic! The crust was the perfect combination of doughy and crispy and the cheese was flavorful without being overly greasy. Ryan and I both said we'll definitely order pizza from Pizzeria Del Dio again. I want to try their veggie lover's and margherita pizzas!
Sadie even got her own slice for being such a good girl.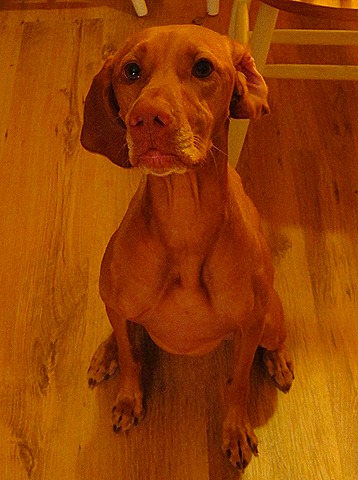 Doesn't she look beautiful? She smells awfully nice, too.
Time to shower Sadie in lots of lovin' for enduring quite a stressful night. Clipping nails, cleaning ears and bathing aren't exactly her favorite activities.
See ya in the morning!