I totally forgot to mention that the Fashion page was updated yesterday with the information about the dresses from our first day of cruising. I made sure to include my sister's dresses in the roundup as well for those who requested the details.
Dinner
At the grocery store last night, I filled my cart with the typical fare and hit up the seafood counter to grab some fresh fish.
"It's the salmon girl," the woman behind the counter said to me.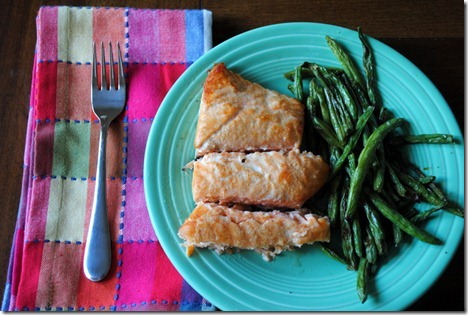 Apparently my tendency to bypass all other types of fish in favor of salmon is becoming rather predictable.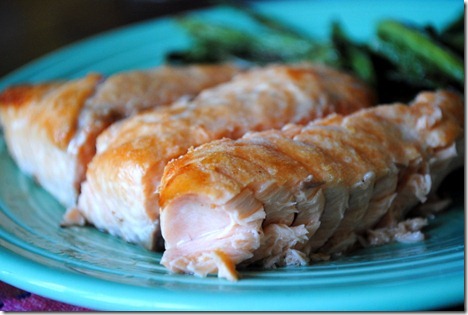 I promised the lady that I would buy halibut and tuna all the time if it weren't so dang expensive!
Plus, I just love salmon so much. No other fish is as flavorful and decadent. Ryan used to think salmon was "only okay" and now he says he looks forward to eating it every week.
Since it's ridiculously easy to make, I find myself gravitating toward broiled salmon on nights when I'm just not in the mood to put much effort into dinner.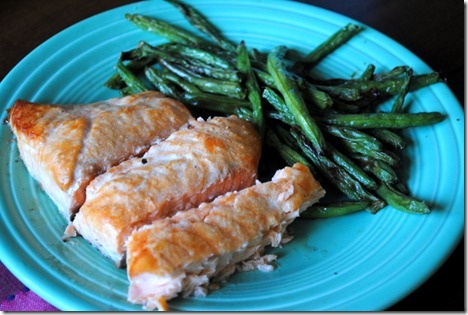 After tonight's dinner, Ryan and I took Sadie on her typical evening walk.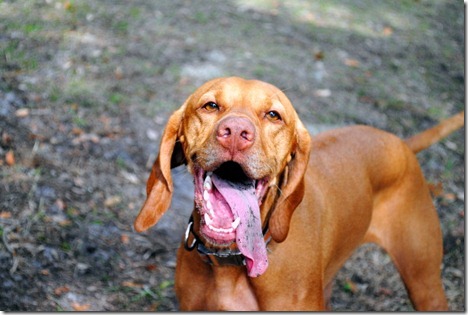 It's getting hotter and hotter in Florida and I fear the glorious temperate weather is now behind us.
Sadie was already pulling toward the shade on our walk. It takes her a while to adjust to the warmer temperatures but once she does, her craziness resumes in full force.
Off to hang with my little family! Enjoy the night!