Good morning! I had this post scheduled to go up yesterday afternoon, but some backend blog issues delayed everything, so it's coming your way today!
***
Other than attending my friend Leah's beautiful baby shower on Saturday, here are a few other highlights from my whirlwind weekend in Florida:
Downtime with Girlfriends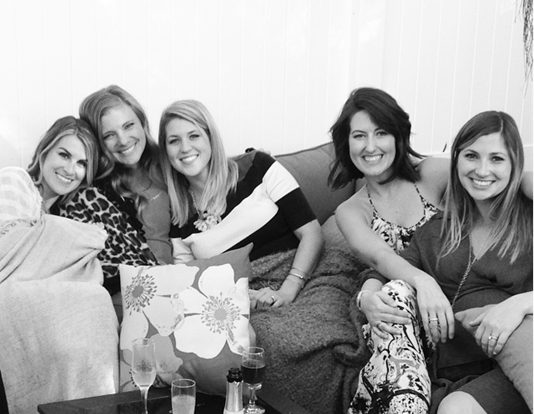 After college, nearly all of my girlfriends moved away and now we're living all over the United States. Whenever we have the change to get together again, we inevitably just want to cuddle up on the couch and talk for hours and hours. I'm so glad we were able to squeeze in lots of quality downtime during such a short trip to Florida. I love these girls so much and whenever we get together, I am only reminded of just how much I miss them when we're all apart. My friend Krystal's wedding is coming up in May, so at least we have a countdown in place and know when we'll all see each other next! (Plus, I get to see my friend Ashley this weekend! Woo!)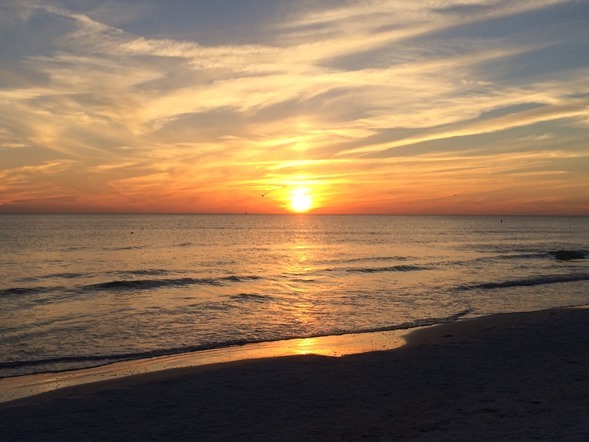 After Leah's baby shower, my friend Cherayne had the brilliant idea to head out to Siesta Key to watch the sunset over the Gulf of Mexico. It was absolutely gorgeous and the weather could not have been more perfect. There was a slight chill in the air but humidity was virtually non-existent. A fantastic Florida night!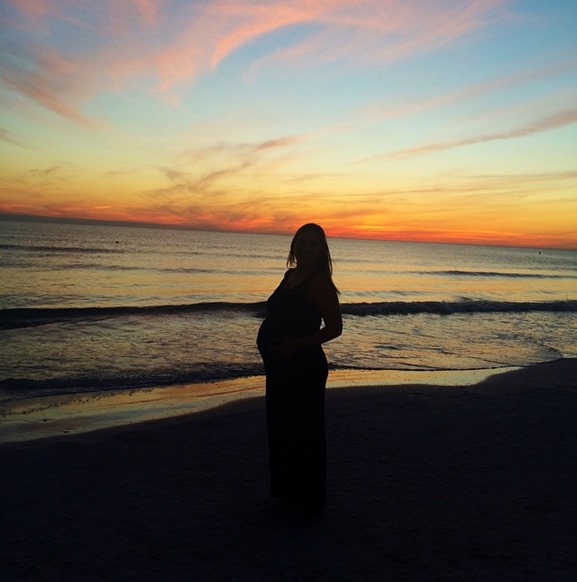 When my friend Cherayne took this photo of our friend Leah during the sunset and immediately sent it to our group text, I could not stop looking at it! The photo is absolutely stunning and perfectly highlights Leah's gorgeous baby bump. Her little boy is due at the end of next month and it was so amazing to feel Theo kick and move around in her belly this weekend. I could not be more thrilled for Leah and Ricky!
Breakfast with My In-Laws
Since my in-laws live in Sarasota, I definitely wanted to find time to see them while I was in town during my short visit and thankfully was able to squeeze in a breakfast with everyone on Saturday morning before the baby shower! We dug into eggs, homemade biscuits and gravy, fresh fruit and my favorite apple fritters that Ryan's grandma was kind enough to pick up especially for me from Der Dutchman Amish bakery. It was so great to see them!
Krystal's Surprise Bridal Shower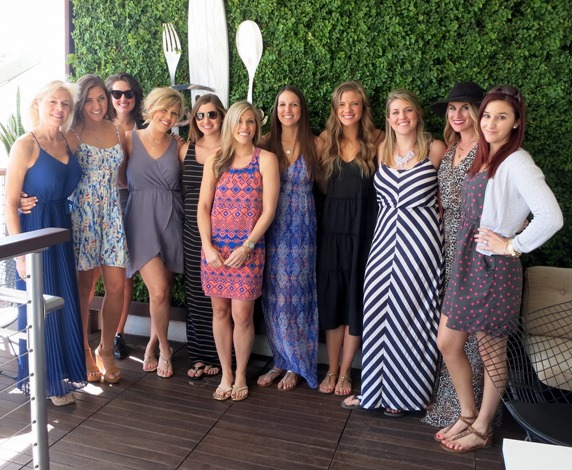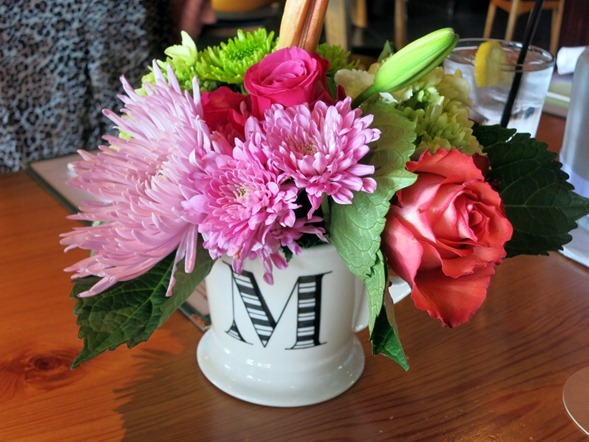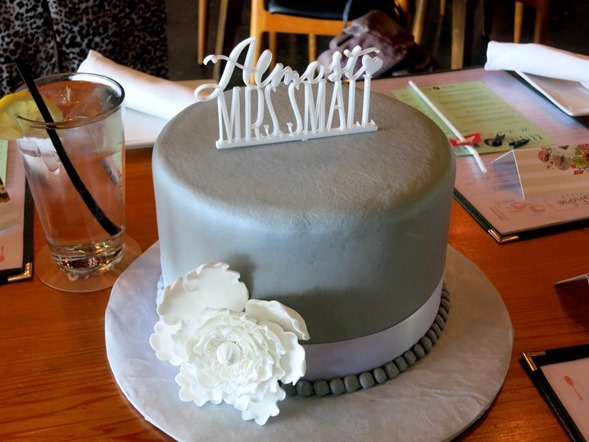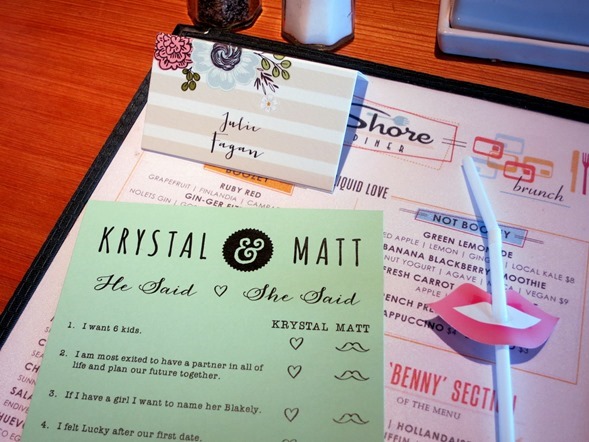 On Sunday morning, before everyone left, we had one more shower to attend, only our friend Krystal didn't know about it! We were thankfully able to keep word of Krystal's surprise shower a secret from her all weekend and when she showed up at The Shore to meet a high school friend for brunch, we were all there waiting with her mom and sister! Krystal was absolutely shocked and I'm so glad we were able to celebrate this special time in her life together!
Celebrating 11 Years with Ryan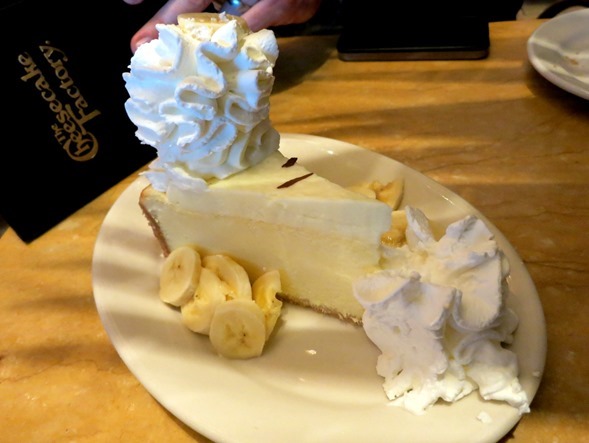 I arrived back in Charlotte in the early evening on Sunday with just enough time to head out on a quick date night with Ryan! Sunday was our eleven year dating anniversary! And yes, we absolutely still celebrate our dating anniversary because, according to Ryan, "Those were some good years and I don't want to lose them!" We went to The Cheesecake Factory for our first date back in college and try our best to return to the restaurant every year on our anniversary (though we did take a three-year hiatus when we lived in Ocala because we didn't live near a Cheesecake Factory). It felt good to bring this tradition back to life this year now that we live close to a Cheesecake Factory again since it's always fun to reminisce about our wonderful first date back in 2004!
Questions of the Morning
Do you still live close to friends from high school or college?
Married folks: Do you still celebrate your dating anniversary?
I don't live close to any of my friends from high school or college. If you do, consider yourself lucky because I miss them all like crazy!