After lunch today we tossed around several different ideas for our Sunday. Most were lazy, but one got us out of the house.
We opted for some adventure! 
The last stop on Ryan's "Tour of Ocala" Christmas present to me took us to Silver Springs Theme Park.
The park is more or less a zoo that features glass bottom boat rides that tour the surrounding springs.
We were most excited about the boat rides and hopped aboard a glass bottom boat within 10 minutes of our arrival.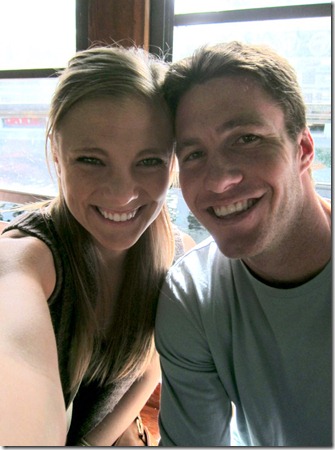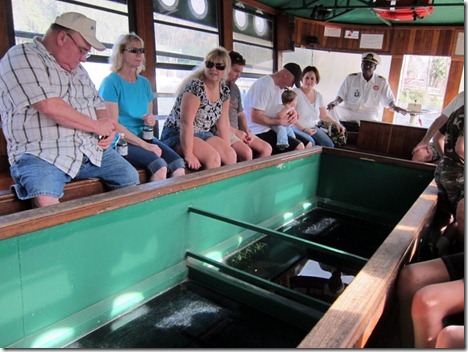 The captain of the ship guided the boat around the springs as we looked through the glass at the fish and clear water.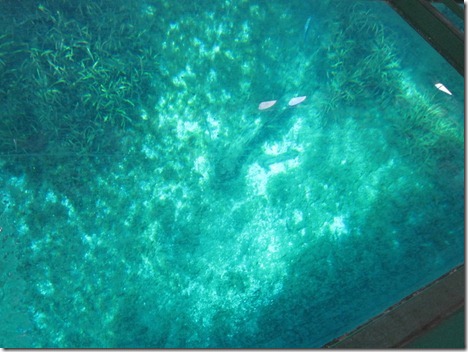 The spring produces upwards of 500 million gallons of crystal clear water daily. We could see all the way down to the bottom of the spring the entire time, and the spring reached nearly 60 feet deep at some parts.
We also saw a lot of wildlife, including birds, fish, turtles and several gators.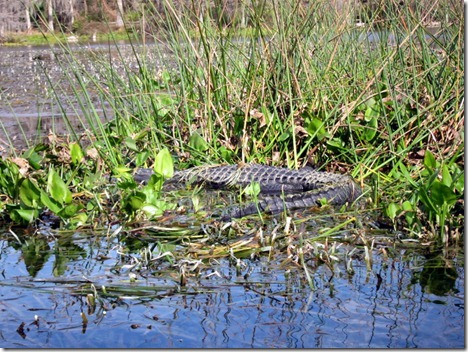 That guy was big, but very uninterested in our boat. I think he's used to the tours.
On the boat ride, the captain pointed out a palm tree shaped somewhat like a horseshoe, telling everyone that if you took a picture by the lucky horseshoe palm, you would be granted five years of good luck.
Of course we made sure to get our five years after the boat ride concluded.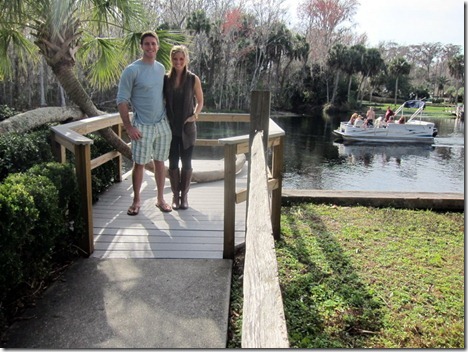 Our day at the park included lots of stops to see the animals. Our favorite animal of the day was the friendly giraffe.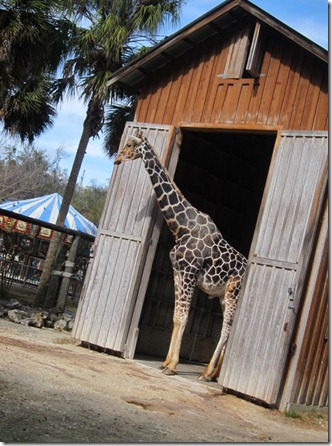 We were able to get surprisingly close to the guy and feed him giraffe crackers… with our mouths!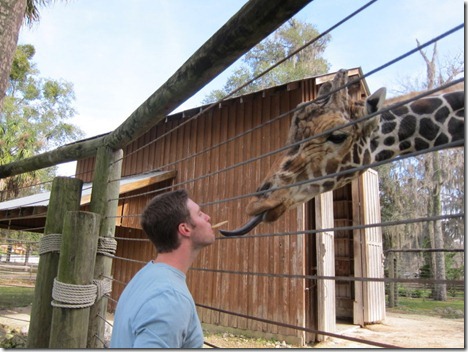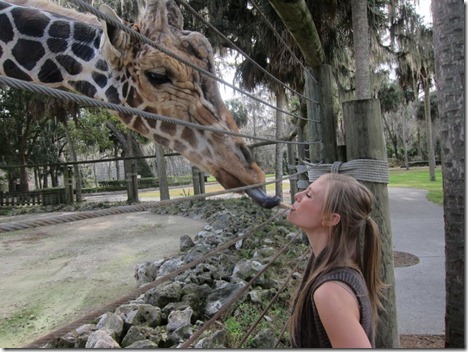 I was a little nervous to feed him a cracker out of my mouth at first, but he was very gentle and slow moving. We were even able to pet him!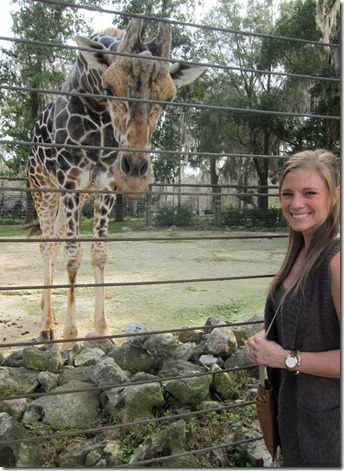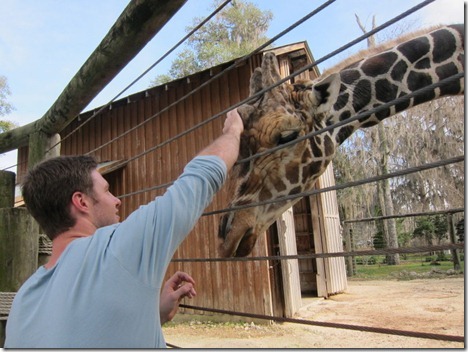 We saw a lot more animals at the park before heading home.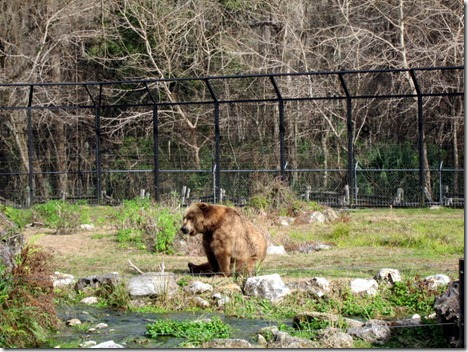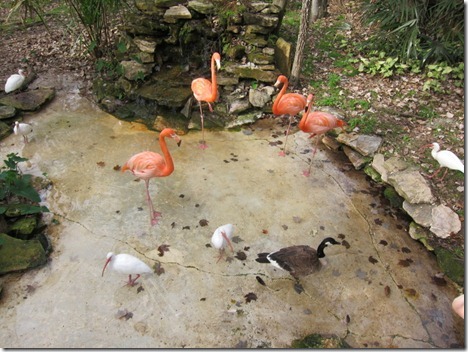 We also attended a reptile show and learned about alligators. Did you know that there are more than three million alligators in Florida? Eek.
Dinner
Once we were done at the park, we headed home and snacked for a bit before watching some football (Ryan), reading (me) and playing frisbee outside with Sadie.
While we entertained Sadie in the backyard, dinner cooked in the oven.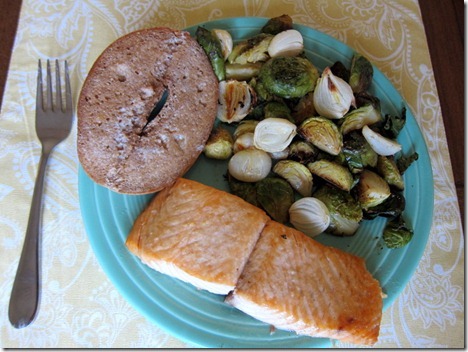 Tonight's meal included roasted Brussels sprouts and onions, broiled salmon and half of a toasted whole wheat bagel, topped with melted butter and garlic salt. (Ryan ate the other half.)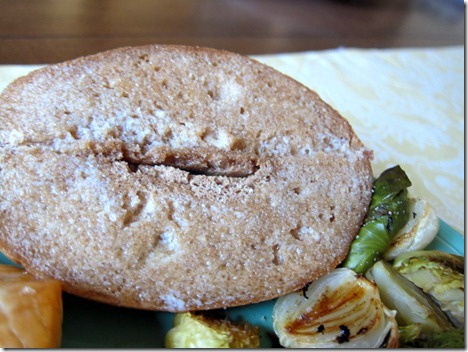 Such a good dinner!
Now my sweet tooth is begging for some peppermint hot chocolate. Off to enjoy a cup and settle in with The Night Circus.
Those of you who are also reading the book for this month's book club, are you enjoying it so far? Are you done? Haven't started? So far I'm hearing good things from those of you who are reporting back! And please don't forget to send me links to your reviews if you decide to post one so I may add your link to the post that includes my review of the book on February 1.