Some mints aren't really mints at all. They're candy.
I know this because I never want to eat an entire container of Altoids, but I managed to consume nearly 3/4 of these "mints" today: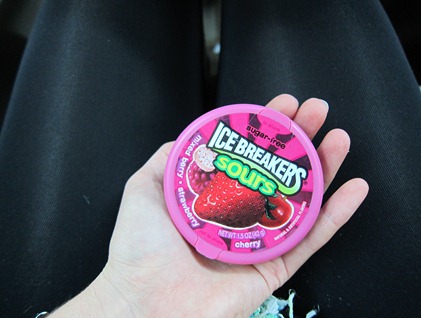 Another candy that's living in disguise as a "mint" is the best flavor of tic tacs…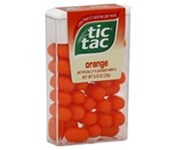 Orange! I mean who in their right mind eats only one or two orange tic tacs? I'm pretty sure the minimum you could possibly consume at a time is five. Or 10.
Dinner
Fortunately candy mints aren't the least bit filling and didn't affect my appetite for dinner in the least.
Both Ryan and I arrived home a little later than usual this evening, so we scrambled to put together a fast dinner.
I quickly boiled two organic chicken breasts in a can of chicken broth on the stove.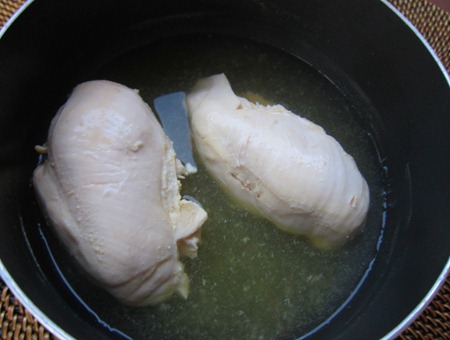 (The above picture looks kind of gross, no?)
After about 20 minutes, I removed the chicken breasts from the pot and pulled the meat using two forks before using the chicken to make buffalo chicken sandwiches.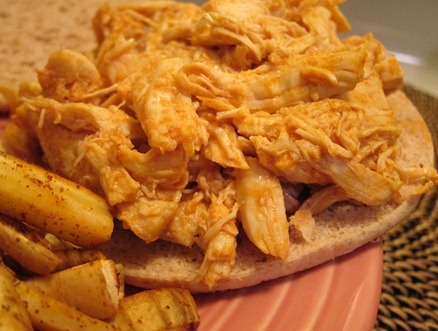 On the side we enjoyed parsnip fries with ketchup for dippin'!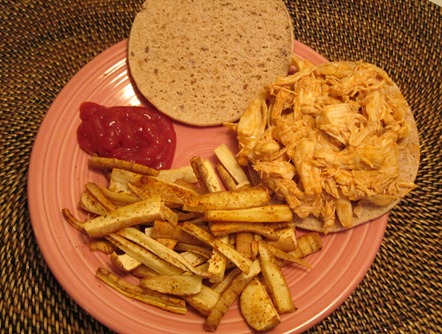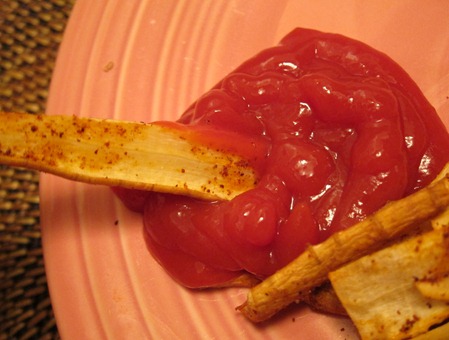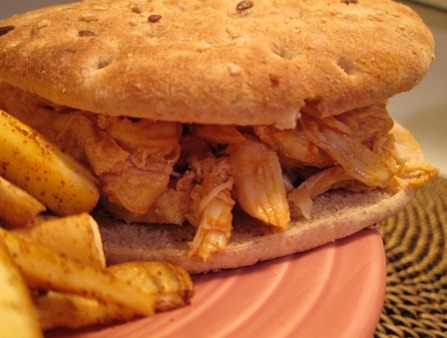 Great dinner! And so easy. Just my style.
Time to hang with my little family. I'm also hoping to do some reading tonight. I'm anxious to pick up where I left off in The Art of Racing in the Rain!