I wasn't sure what I wanted to make for dinner tonight. I wasn't really craving anything in particular (other than my favorite two-ingredient pumpkin spice cookies), so I opened up the pantry and grabbed the first thing  that caught my eye.
A big ol' spaghetti squash! (<—Well hello there old, grainy pictures!)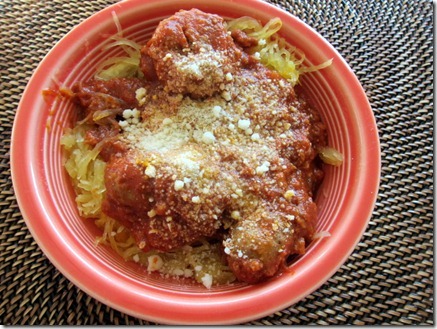 After 40 minutes in a 375-degree oven, we had spaghetti "noodles."
I reheated some of this weekend's secret sauce, meatballs and Italian sausage to pour on top, along with some Romano cheese.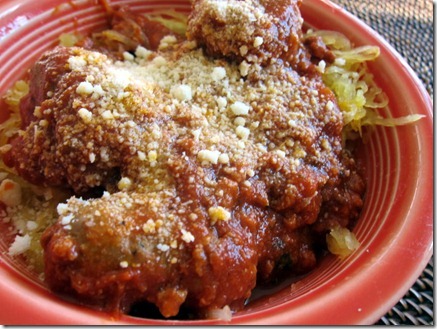 This sauce is so stinkin' good.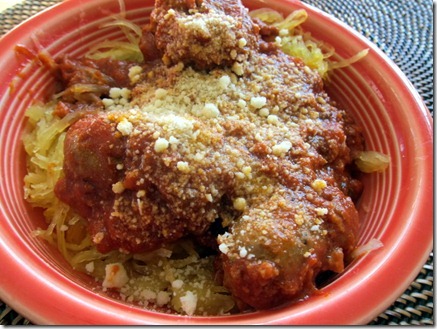 When I took the spaghetti squash out of the oven, I noticed that a couple of the seeds from the squash were accidentally cooked. I ate one and thought it tasted delicious! Just like pumpkin seeds!
Naturally, I baked the remaining seeds for a nice little post-dinner snack.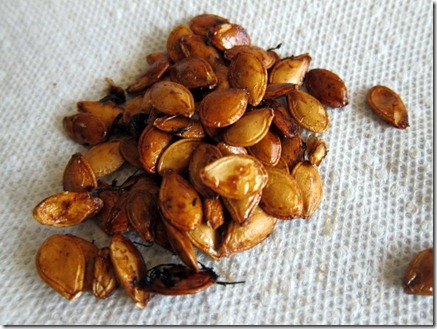 I forgot about them in the oven until they were a little too cooked, but they were still tasty.
And now I need to do something about that pumpkin spice cookie craving…