From start to finish, this weekend was so much fun! Anytime Ryan and I hang out with my sister, Leslie, and her boyfriend, Ross, we know we're going to have a blast and this weekend was no different.
Ryan and I left Ocala around 6 p.m. on Friday and arrived at Ross' with dessert in hand!
Rice Krispie treats with festive green sprinkles for a little St. Patrick's Day flare!
Leslie and Ross took care of dinner and right when we walked through the door, we dug into the fabulous corned beef,  cabbage and potatoes crock pot meal they had waiting for us.
We ended up heading to bed just before midnight and set our alarms because Leslie and I were determined to make it to 7:30 a.m. BodyPump! I am a tad obsessed with BodyPump and miss it terribly since it is not offered anywhere in Ocala, so I was thrilled to take my favorite group exercise class on Saturday morning.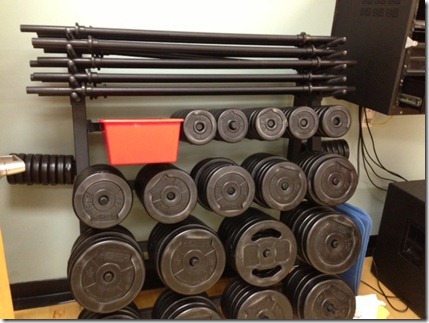 Hooray for a sister workout!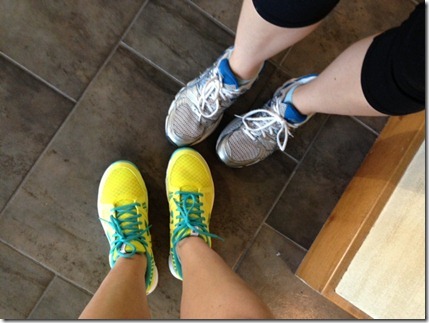 BodyPump was just as fabulous as I remembered. I broke into a huge smile during the shoulder track when "Ravers in the UK" by Manian came on because that is my all-time favorite shoulder track in BodyPump history! I added that song to a bunch of my workout playlists because it pumped me up so much after I heard it for the first time during a BodyPump class that I took when we lived in Orlando. It's rockin'!
St. Augustine
After our workout, breakfast and a quick shower, we headed out with the guys to St. Augustine for a day in the oldest city in the United States.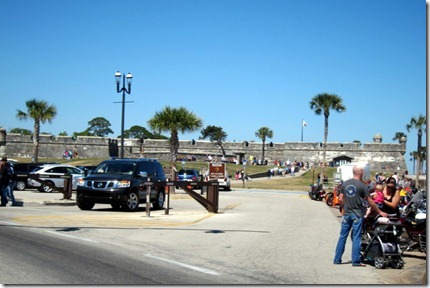 We've had this day-trip to St. Augustine on our calendar since Christmas when Ross and Leslie planned this day around a fun mini golf Groupon they found.
Before mini golf, we made a quick stop at Burrito Works Taco Shop for lunch.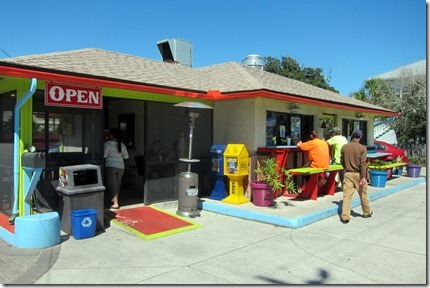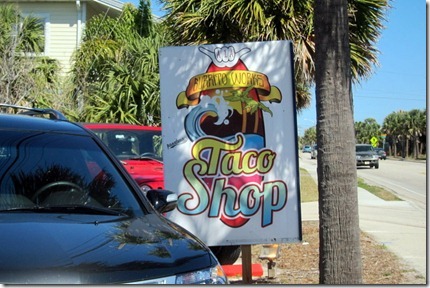 We randomly pulled into the place because it looked like a casual restaurant and we wanted to grab food that we could quickly eat outside in the beautiful sunshine.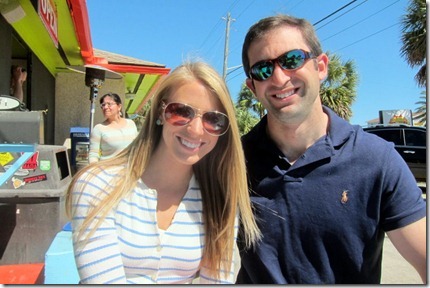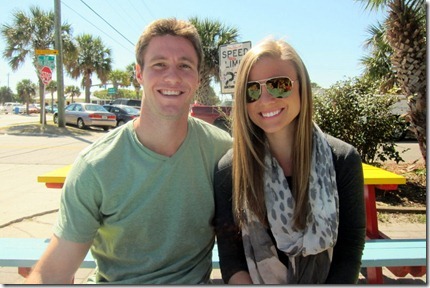 Everything on the menu sounded great and I ended up ordering a shrimp burrito bowl with black beans and rice.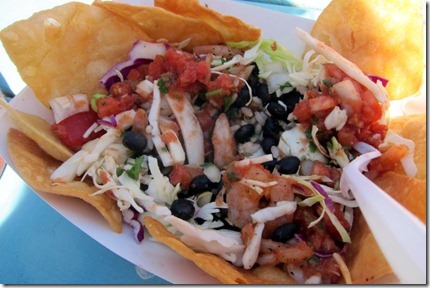 A great selection! It was incredibly fresh and the salsa packed a bit of a punch.
Fiesta Falls Mini Golf
Once we finished our meals, it was time to golf!
We had absolutely perfect mini golf weather and had a blast at Fiesta Falls mini golf.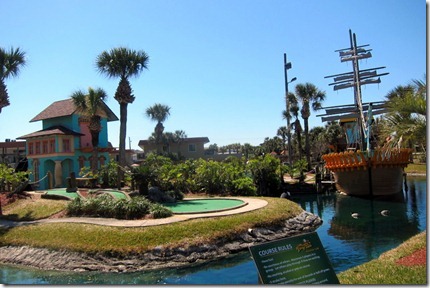 My mini golf skills mirror my bowling skills (I have none), so the fact that I came in last was less than shocking. But I didn't get my butt completely kicked, so that's something, right?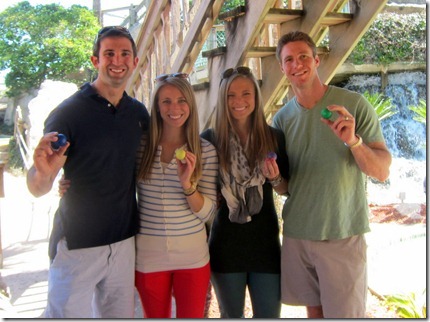 Following mini golf, we had one more activity on the agenda before dinner and drove to see The Last Reef, a 40-minute IMAX movie.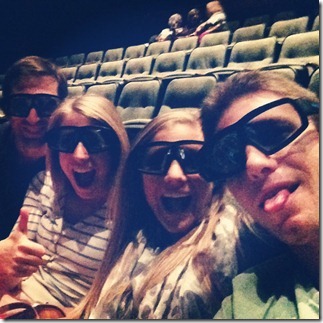 I think IMAX movies are way too cool. (As are the spiffy glasses you get to wear. Oh yes!) If you love learning about marine life, I highly recommend checking out The Last Reef. Very entertaining!
I'll pop back in soon with a recap of the rest of our weekend.
I hope the rest of your Sunday night is relaxing!