It's the start of another week! I hope it's a good one for you guys.
Our weekend was filled with summer fun. Barbeques, outdoor pool time, card games and quite a few fruity cocktails.
On Saturday morning, Ryan and I spent some time outside washing our cars while Sadie had a blast in her kiddie pool.
Since the temperatures climbed into the upper 90s and the humidity was raging, Sadie was more than happy to relax in her pool (with her frisbee close by, of course).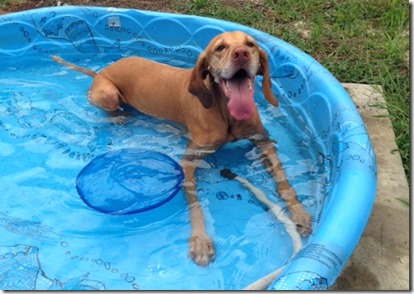 Then it was time for the adults to enjoy some pool time! Ryan and I drove over to Eric and Amanda's house for a barbeque by their pool.
Our afternoon started with drinks! Everyone else drank out of normal cups but Eric thought it would be amusing to make me drink out of a stein.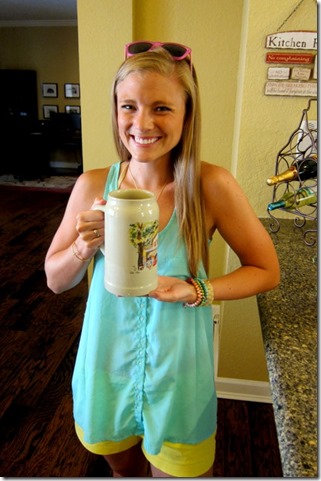 Prost!
The guys did a great job of taking over both food and drinks for the day.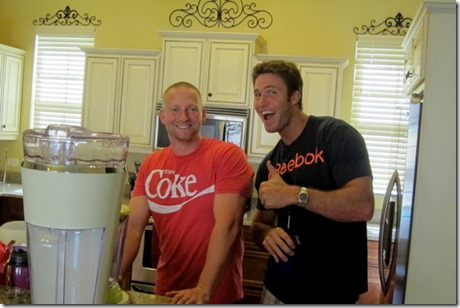 Sadie helped!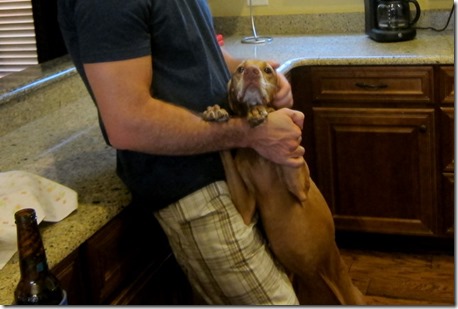 We had burgers, potato salad, chips, dip, ice cream cupcakes and fruit pops.
Eric made the cheeseburgers by mixing bacon and shredded cheddar cheese into the ground beef and topping the patties with sliced green olives before melting cheese on top. They were fantastic and I topped mine with all the veggies, ketchup and mustard.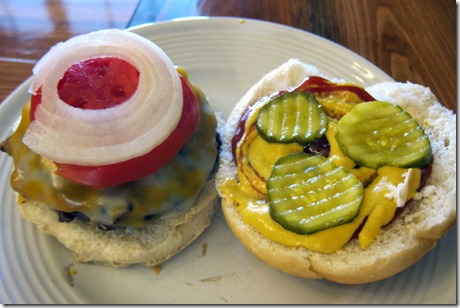 We all enjoyed Miami Vices (pina colada + strawberry daiquiri) with dinner.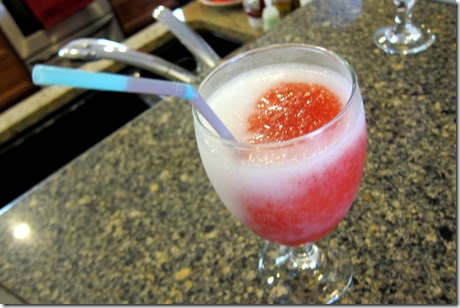 Oh yes!
Dessert was a combination of ice cream cupcakes and fruit bars.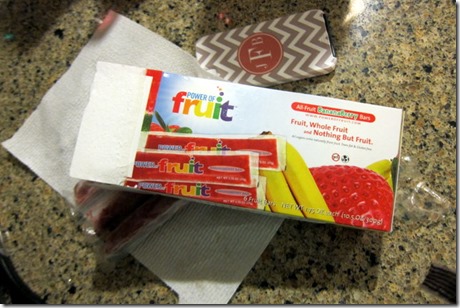 Ryan and I found those bars while Ryan was on a mission to find the traditional flavored ice pops that remind everyone of childhood.
Remember these?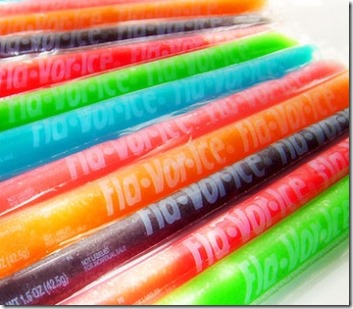 The two people we asked at Publix about them had absolutely no idea what we were talking about and told us to check a specialty foods store. What!? I'm pretty sure every summer camp in America has hundreds of these babies stored in their freezers and I doubt they're shopping at specialty stores.
The fruit bars we ended up buying were pretty good and 5,000 times better for us, I'm sure, because they were made with real fruit and didn't look neon.
After dessert, we spent the rest of the night sipping on our drinks outside by the pool and playing cards.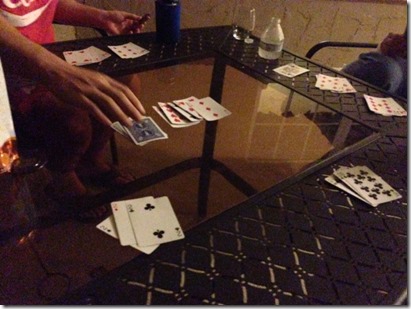 It was a great summer Saturday!
Question of the Morning
What was your favorite childhood ice cream treat?
I loved two ice cream truck classics: Choco Tacos and strawberry shortcake bars!