When Gabriela reached out to me about getting together for dinner while she is vacationing in Orlando this week, I jumped at the chance to meet her and grab dinner with some of my favorite bloggers.
Since she is staying near the amusement parks, we all decided to meet at Season's 52, one of my all-time favorite restaurants that is conveniently located about halfway between downtown Orlando and the Disney area.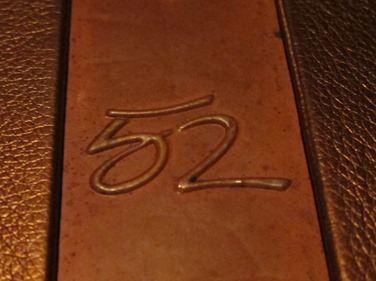 My hot dates for the evening included Gabriela and Meghann…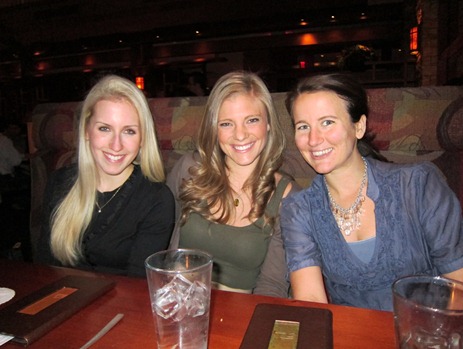 …and Megan and Katy!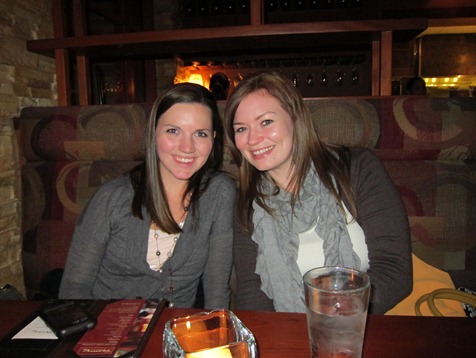 It was a fun bunch!
We spent some time chatting before ordering our meals. I flip flopped back and forth over whether or not to order the quail. An unusual bird, but hey, I'm game! (<—Any one pick up on my pun? 😉 )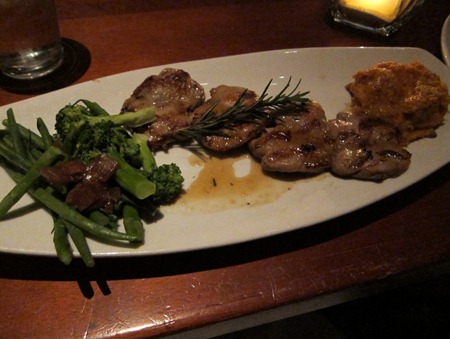 I'm glad I decided to order outside of the box tonight because this meal was delicious! The quail was served with mashed sweet potatoes and an assortment of green veggies. I practically licked my plate clean. This tends to happen when I visit Season's 52…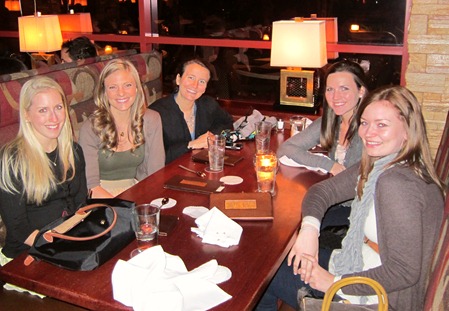 After dinner, we headed to Menchie's to meet up with Katy, Jeanette, Bess and Kiran for some frozen yogurt.
I ate a bit before snapping a picture, but my mix included red velvet, cake batter, cookies 'n' cream and tart frozen yogurt topped with whipped cream, strawberries, kiwi, Kit Kat pieces, cookie dough and mocha toffee bits.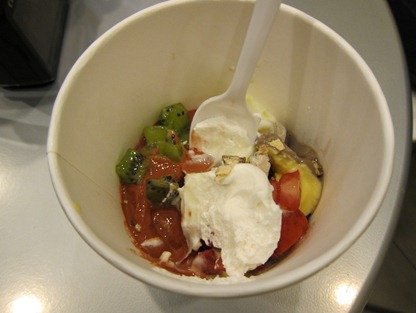 Quite the hodge podge, but I enjoyed every bite! Special thanks to Katy for picking up the tab on my froyo. They only accepted cash and I'm a card-carrying kinda girl!

I bet I could eat Season's 52 entrees and frozen yogurt for dessert every single night for the rest of my life and feel perfectly content. I was a happy camper as I drove home this evening!

Now I'm blogging in bed as Ryan and Sadie are sleeping beside me. They're a cute lil' duo. Time to join my little family and get some rest for FRIDAY tomorrow. Woo!

G'night, friends!

Tonight was a night I've been anticipating for more than a week!