If I could sum up my 26th birthday in one word it would be "sweet!"
Not only did I enjoy copious amounts of cake and cookies throughout the day while I was at work, but Ryan greeted me with a slice of lemon cake from Cheeser's Palace (and some gorgeous tulips) when I arrived home from work this evening.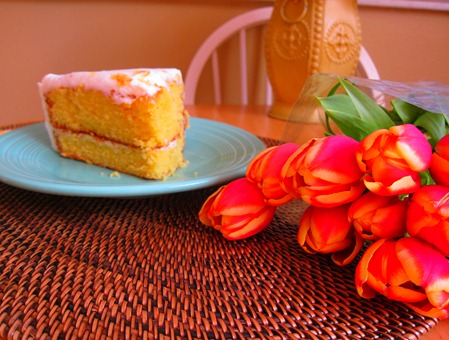 I know I've professed my love for the cakes from Cheeser's Palace on this blog before, but they really are amazing!
I've only ever tried their cakes at home and have never actually been to the restaurant location in Clermont, Florida but I whole-heartedly recommend their cakes to anyone in the Orlando area. They're seriously unbelievable!
Today's lemon cake was totally fantastic and I enjoyed every bite… especially those with extra frosting.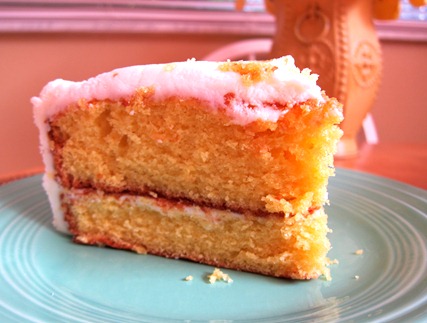 After polishing off my cake, it was time for presents!
I am so stinkin' excited about the main present Ryan gave to me this evening.
Get this: We're going scuba diving with whale sharks!
Seriously.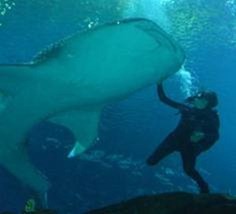 Ryan planned a romantic weekend vacation to Atlanta in June and while we're there, he booked quite the adventure for us. We'll be scuba diving with whale sharks at the Georgia Aquarium and I can't wait! Yes, I'm a little freaked out, but I'm also super pumped!
Once present time was over, we took Sadie on a walk while talking about our upcoming trip.
We then did a little shopping for some Europe-appropriate clothes before picking up subs at Jimmy John's to eat outside of a frozen yogurt shop in Baldwin Park. We picked our outdoor dining spot strategically because we had big plans to get a sizeable cup of fro yo for dessert.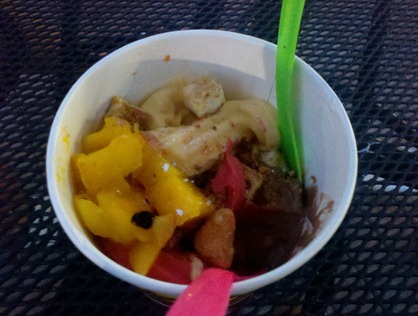 We got this baby for the freezie because it was my birthday! I love it when restaurants acknowledge birthdays. They are quite special, after all!
Finally getting my fro yo fix after forgoing my favorite sweet treat throughout Lent felt good. It was the perfect sweet ending to a wonderful birthday.
Thank you to all of you who left me such kind comments today on the blog, through Twitter and the PBF Facebook page. You guys made me feel very loved and I am so grateful!
I hope you have a relaxing night!