Last night was a special one!
As you may know, Ryan and I try to take turns planning a special date night for the other person every other month. Well, August was my month for date night and I had an awesome event up my sleeves.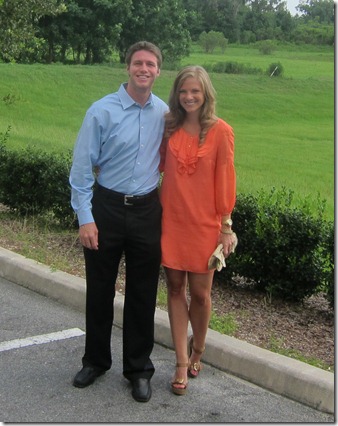 Just in case you're a new reader, her are some throw back links to some of the first date night posts that popped up on PBF: 
Taste of the Nation Orlando
Last night Ryan and I attended Taste of the Nation, an annual event that occurs around the United States and Canada, featuring the most amazing food and drinks from local leading restaurants. The food is gourmet eating at its finest and the atmosphere is vibrant, classy and fun!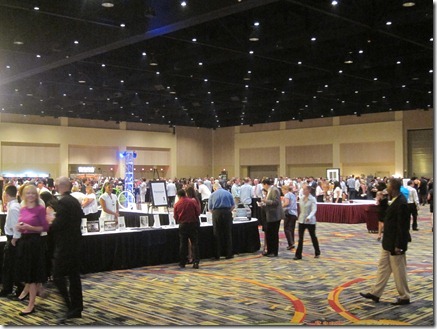 Ryan and I attended the event thanks to the wonderful Katy Widrick who reached out to me with complimentary tickets. We were so stoked because the event is quite pricy.
But it's pricy for a great reason.
Taste of the Nation is a culinary benefit that raises money to help end childhood hunger in America. One hundred percent of ticket proceeds from Taste of the Nation go toward this amazing cause. In Orlando, proceeds benefited the Coalition for the Homeless of Central Florida and the Second Harvest Food Bank of Central Florida.
Just look how much food one ticket to Taste of the Nation provides!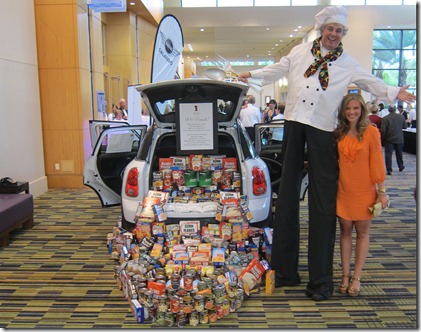 (Side note: I totally touched stilt man's butt on accident when we were taking this picture. I didn't know where to put my hands! He had no reachable waist!)
Ryan and I have attended some food-related events in the past and have left feeling almost ill because we ate so much. We went into last night with a plan… kind of. We said we'd eat only entrée-type dishes first and then tackle desserts since we can throw back desserts like it's cool.
Our first stop took us to a booth from A Land Remembered, a gourmet steakhouse in south Orlando.
I grabbed short ribs while Ryan nabbed crusted ahi tuna with creek slaw, sesame ponzu and a wasabi cracker.
Both were delicious, but the tuna was one of our favorite dishes of the evening. The wasabi cracker and sesame ponzu were unreal.
What a way to kick off the night!
We ate more and more before hitting another highlight.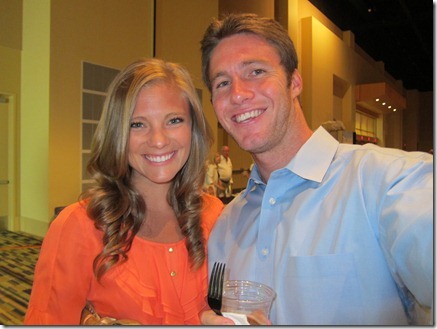 The next dish that blew us away was both of our favorite of the evening.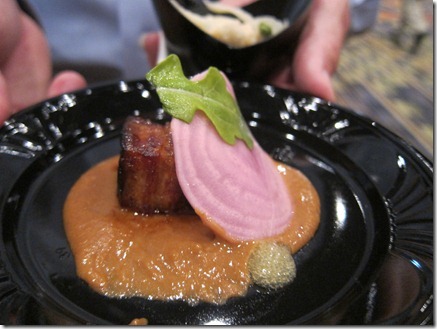 BBQ pork belly (apparently we're huge pork belly fans!?) from the Technical Education Center of Osceola County. Clearly they're teaching their students right!
We tried our best to stick to our "eat only entrée dishes before desserts" plan, but totally abandoned it after about five entrées. We wanted to try the desserts and couldn't be stopped!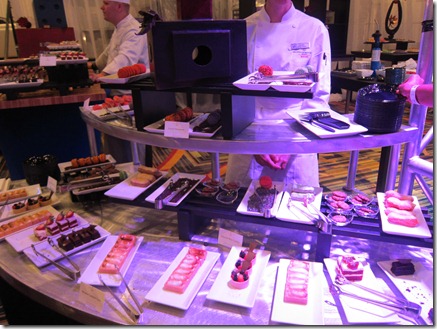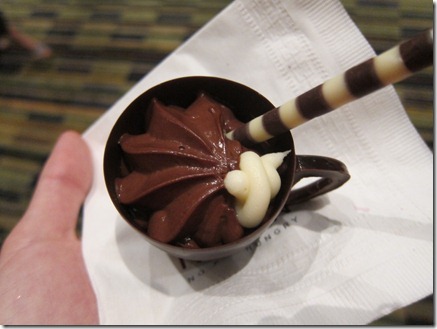 Dark chocolate mousse from Whole Foods. One of my favorite dishes of the night!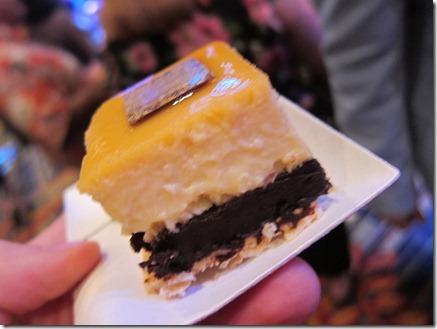 Another favorite: Flan with a layer of flourless chocolate cake and a white chocolate and coconut crisp crust from the Renaissance Hotels. Un…be…leivable.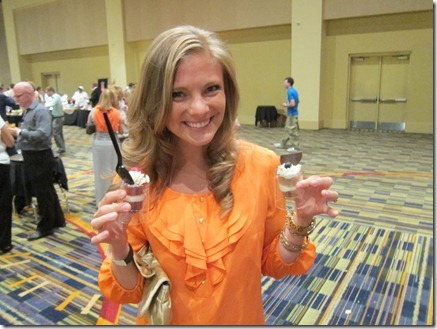 Dessert double dipping. That's how I roll.
Ryan and I also took advantage of the free drinks. Wine, local beer and mixed drinks were flowing!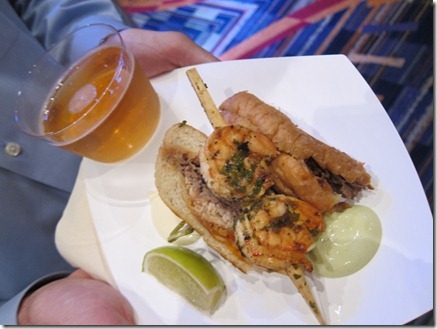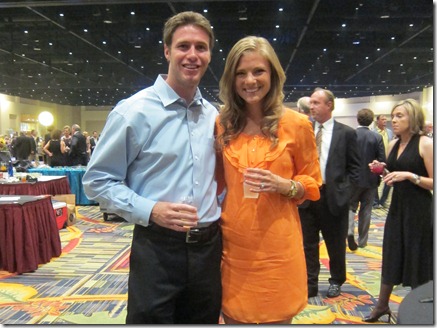 My favorite drink of the evening was Magners pear cider.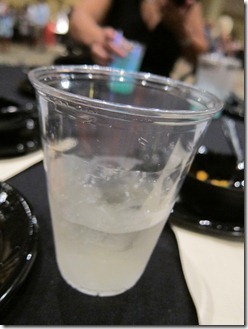 It was sweet without being overly fruity and so delicious. Ryan liked Magners apple cider a lot.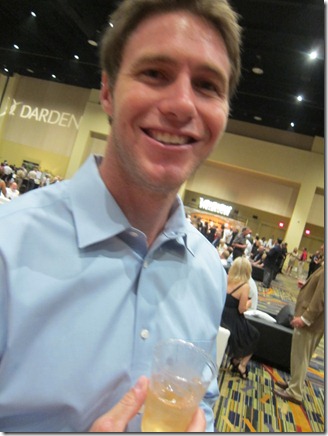 Some fun facts about Magners:
Magners contains 4.5% alcohol. Beer generally falls between 3.5% – 4.2%.
Beer is made from barley, hops, yeast and water. Cider is made from apples.
Magners is the only Irish cider in US.
Magners is Gluten-Free  and contains no artificial flavors, colors or sweeteners.
I think these beverages would be perfect to serve in the fall, around Halloween or Thanksgiving. Mmm.
We continued sampling dishes for a couple of hours before our stomachs told us "no more!"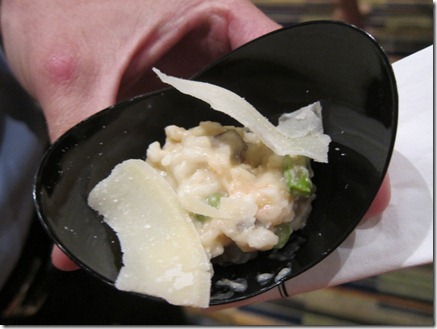 Parmesan risotto. Oh yes.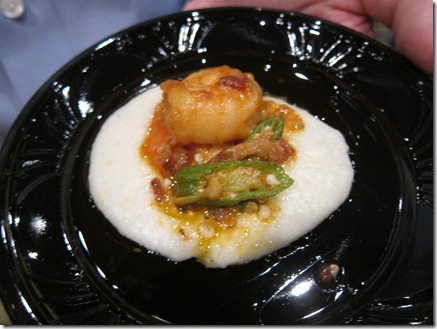 Shrimp and grits. A southern favorite!
Taste of the Nation was really such an incredible event. Thank you so much to Katy for allowing us to attend and eat our way through Orlando in one room!
Even though our stomachs were about to pop, Ryan and I couldn't resist grabbing some caramel ice cream on our way out.
Not a bad way to end a phenomenal date night, huh?
We were stuffed to the brim and totally happy.
If there's a Taste of the Nation even in your area, I wholeheartedly recommend attending. Not only is the benefit for an amazing cause, but it's a fun night full of the most delicious food. I really hope Ryan and I make this an annual event!
P.S. The Fashion page was updated this morning!