Wanna know something I think about regularly?
I wish Sadie had the ability to bake.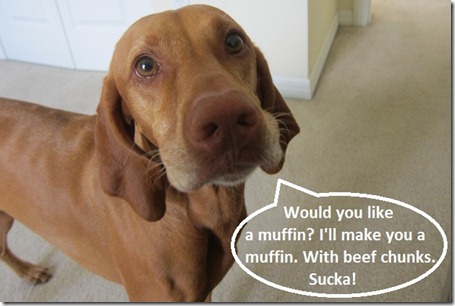 And clean.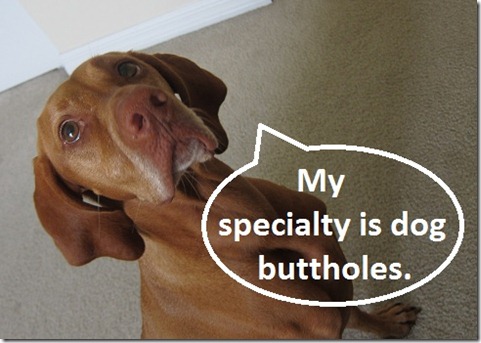 (Sorry for that one, but it's true. She's had lots of practice.)
Sadie seriously looks at me with eyes that always seem to want to be involved. I'm convinced she'd be the most helpful little apprentice in all the land if only she had thumbs.
Unfortunately Sadie's helpfulness was at an all-time low this evening, so dinner was left to me and Ryan.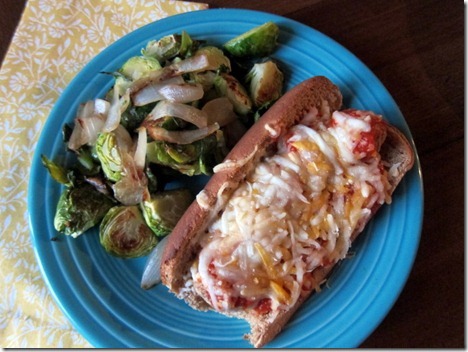 Meatball subs!
We made meatball subs topped with lots of shredded cheese and served them with a side of roasted Brussels sprouts and sautéed onions.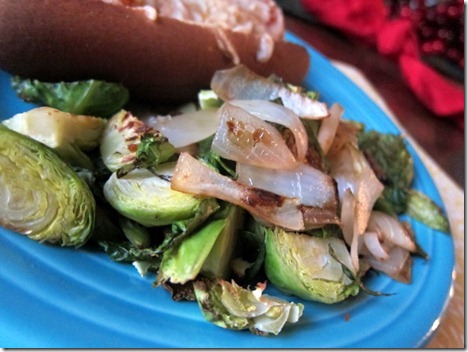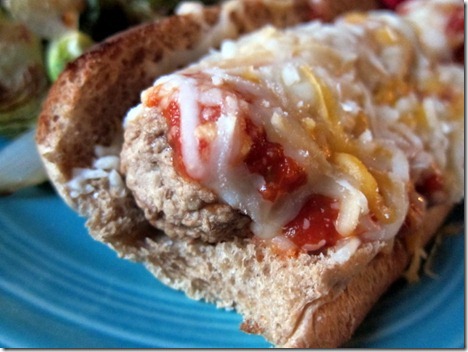 The Brussels sprouts were just not cutting it for me today. (They were severely underseasoned. As they say on Cupcake Wars, I was underwhelmed. <—What is that? Seriously.)
I thought I was in the mood for the Brussels sprouts as they were roasting, but after eating about five bites, I was over 'em. The cheesy meatball sub, however, went down just fine.
Time to put up the Christmas tree!!!

Question of the Evening
If your pet could do one pain-in-the-butt thing for you daily, what would you have them do?