Good morning and Happy Friday!!! I hope your Friday is off to a fantastic start and that you have some fun plans on the agenda for this weekend! We'll be hanging close to home again and plan to fill the next couple of days with plenty of time outside, a cookout at Brittany and David's house and possibly an afternoon on the lake on Sunday if the weather is warm and sunny.
Before the weekend kicks off, I wanted to type up my Things I'm Loving Friday post for you guys where I compile a small list of things that are making me smile at the end of every week. I always love it when you guys participate in the fun and share a little bit about something you are loving with me in the comments section, so please feel free to join in the fun!
Have a wonderful Friday night and a great weekend!
Things I'm Loving Friday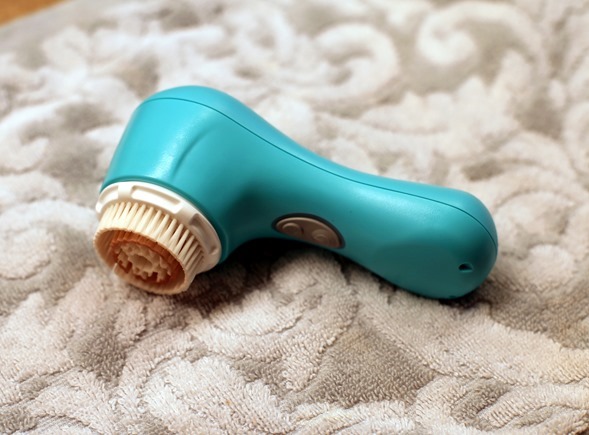 I've waffled back and forth about whether or not I should buy myself a Clarisonic brush for years. After the esthetician who gave me an amazing facial in Florida heavily praised the brush for its ability to gently deeply clean and rejuvenate the skin (six times better than your hands alone!), I returned to my hotel room singing its praises to my mom. I think my mom could sense I was about to order the brush on Amazon that second because she told me I might want to hold off since she and my dad were looking for a fun birthday gift idea for me for my birthday the following month.
I was so excited to unwrap the brush on my birthday and have been using it every day since. I am kicking myself for taking so long to incorporate the Clarisonic brush into my facial cleansing routine because I've already noticed a difference in how soft my skin feels and feel like the pores on my nose appear noticeably smaller. The brush is also supposed to make the skin better able to absorb moisturizers, serums and facial oils and I love the way my skin seems to soak up my moisturizer and rosehip seed oil right before bed. (Also, just in case you've never used a Clarisonic before, it's WAY more gentle than I imagined based on the pictures of the brush alone which, if I'm being honest, kind of freaked me out! I figured the brush would be pretty rough but the bristles are very soft and gentle.) This brush is the jam!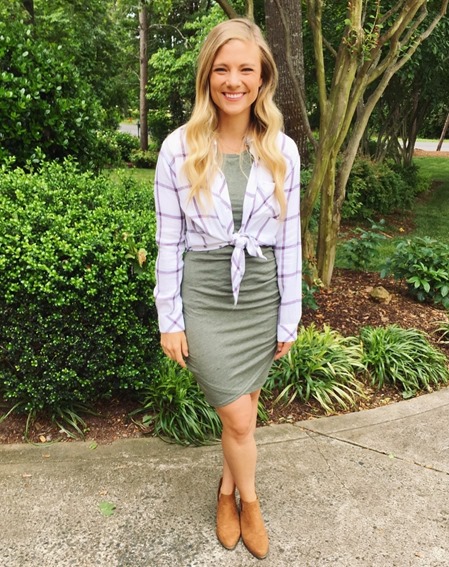 I shared this dress on Instagram last weekend but wanted to highlight it on the blog as well because I cannot stop wearing it! I asked Ryan to snap a quick pic of my outfit to share with you guys as we were heading out on Saturday morning to show one way I styled it but I love the versatility of this sleeveless tank dress since it can easily be dressed up or down. I've worn it with slip-on Converse sneakers, my go-to ankle booties and a cute pair of wedges and love the way it's formfitting but flattering thanks to ruching that gathers around the tummy.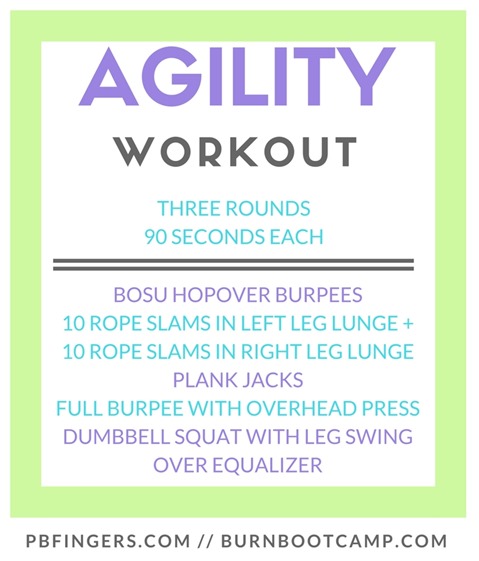 I am SUCH a morning workout person, you guys. I have my routine and love beginning my days with a sweaty workout after breakfast. Plus, my motivation to work out basically dies a slow death after 11 a.m. Well, yesterday I put off my workout until the early evening because I wanted to attend a special event at my gym and Chase had swim lessons in the morning. I was totally dragging as we made our way to the gym but I thankfully made a workout date with two girlfriends which kept me accountable.
I am so used to my morning workouts so it felt kind of strange work out in the evening but I definitely had more energy at night than I usually do which was a nice bonus! The one thing I think I forgot about when it comes to early evening workouts is how to eat beforehand! I have morning eats down but I felt like I was going to burp up the RXBar I ate right before yesterday's workout almost the entire time. Even though I don't see myself switching to afternoon or evening workouts anytime soon, it was kind of fun to mix things up and sweat it out with the evening crowd.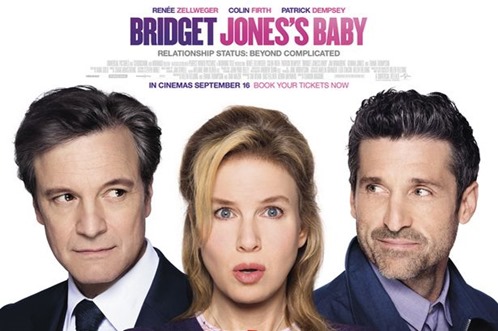 The other night Ryan was working late and I found myself craving a mindless movie to watch on the couch with Sadie while I worked on some things on the computer. I remembered my friends Laurel and Leah recommending Bridget Jones's Baby with the caveat that the movie would likely be deemed "not great" by most people's standards but since they said it was actually pretty darn funny, I figured I'd give it a shot since we have a similar sense of humor and it was available on Netflix (<—pretty much the most important criteria). The movie made me laugh out loud more than a couple for times and was pretty darn entertaining. It's also the kind of movie you can play in the background while cleaning, flipping through a magazine or knocking out some mindless work tasks. Since I'm always on the lookout for some random movies to check out on Netflix, I figured I'd share it here just in case you're on the hunt for a mindless but charming (and funny!) movie in the future. (An added bonus: McDreamy is in it. Hubba, hubba.)
Mother's Day Weekend Sales
LOFT: 30% off with code LOVEMOM
GAP: 40% off til noon / 35% off til midnight with code STYLE (sale includes my favorite joggers!)
Old Navy: 30% off with code THANKYOU (love this summery shift dress!)
Ann Taylor: Extra 40% off with code FORYOU
J.Crew Factory: 30% off $100 purchase with code HOORAYMAY
J.Crew: Up to 50% off with code SHOPNOW
Peanut Butter Steel Cut Baked Oatmeal (This baked oatmeal is packed with peanut butter flavor and makes a perfect lazy Sunday morning breakfast. It is a dish that can also be baked ahead and reheated throughout the week for an easy weekday morning meal!)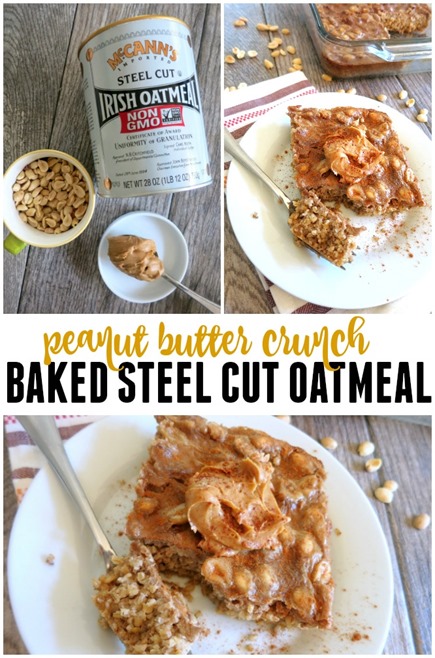 Burn Boot Camp Review + What To Expect (I shared this post over a year ago and it details what you can expect when you step into a Burn Boot Camp facility for the first time.)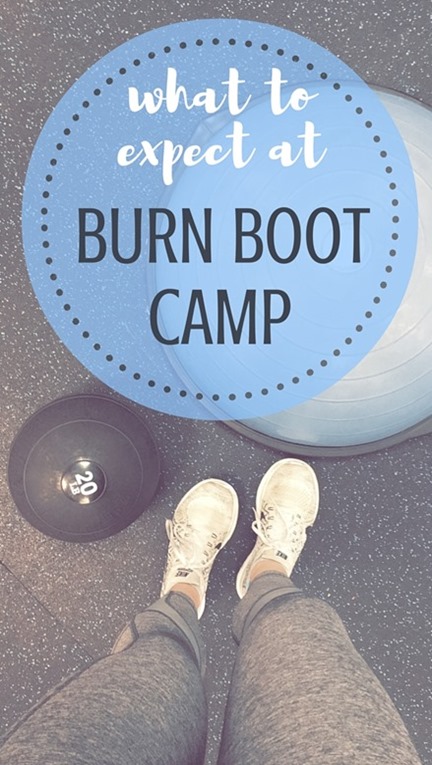 Questions of the Day
What is one thing making you smile today?
What time of day do you usually workout? What time of day would you prefer to work out if you didn't have any commitments?