Our power went out around 1 a.m. which is no big deal except it woke Chase up when his noise machine and night light went off. We tried to rig up a new one that went out again when the batteries apparently died and it was just an all-over-the-place kind of night. Chase finally went back to sleep but then I was wiiide awake and eventually just threw in the towel and began reading in the middle of the night. One bonus: I'm reading The Nightingale by Kristin Hannah and it just got incredibly interesting. One con: It's also incredibly heartbreaking and I found myself crying at 3 a.m.
Needless to say, I am feeling ready for the weekend! We have some fun things on the agenda, including laser tag with our friends, and I'm so pumped. I haven't done laser tag (laser tagged?) since college and I think it will be a blast. Of course we'll be sprinkling in our usual family shenanigans and I'm really looking forward to spending time with my favorite people!
And now let's dive into my weekly roundup of Friday favorites, shall we? Please feel free to chime in and let me know about something you're loving this week in the comments section below. Have a wonderful weekend, my friends!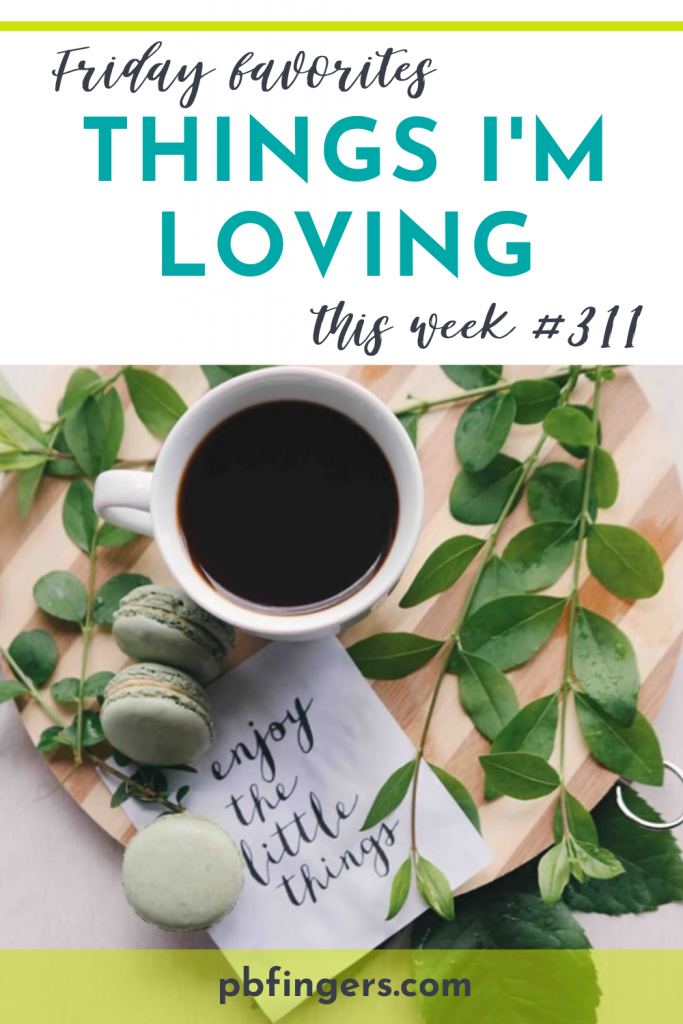 Things I'm Loving Friday #311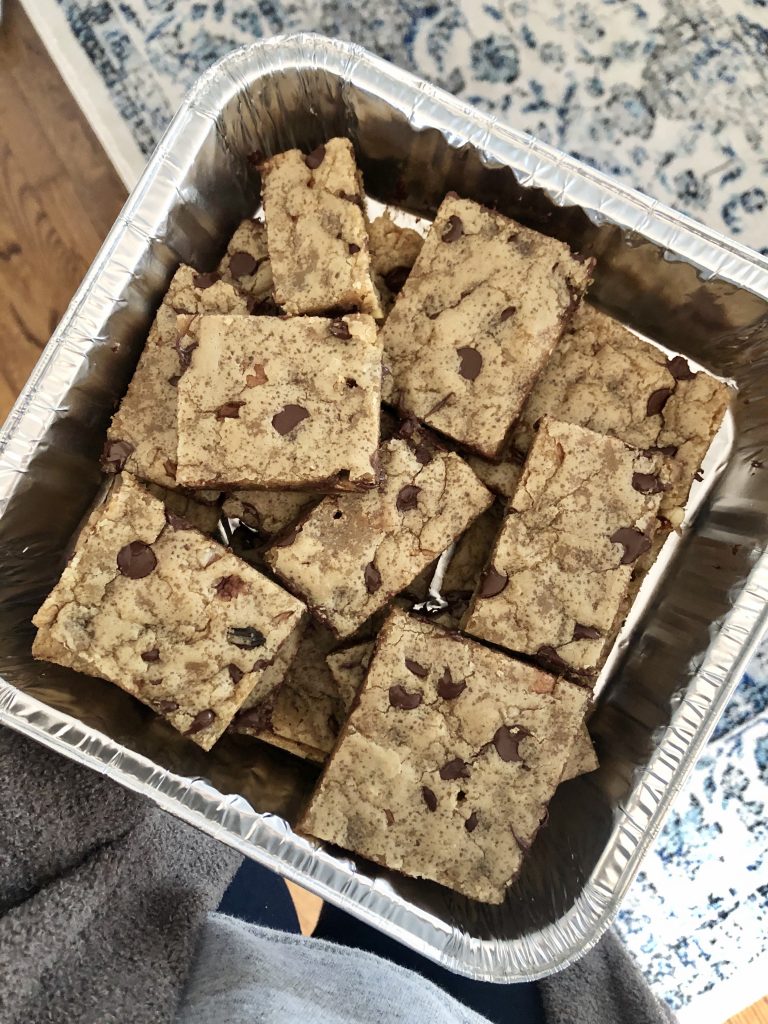 On Monday afternoon, Chase and I got to work in the kitchen and baked up a batch of chocolate chip cookie bars to bring to the small group meeting Ryan and I had that evening. (Ryder joined us briefly for some taste testing.) We followed a recipe I found on Brenda's blog and the cookie bars were fantastic! (Fun fact: I actually met Brenda YEARS ago during a blog trip to Oregon with Harry & David. Memoriesss!)  I added some chopped pecans to the dough before baking but that was the only change I made to the recipe. I cannot recommend these cookie bars enough! They were the perfect combination of soft and chewy and the flavor is rich, buttery and perfectly sweet. Keep these bars in mind if you have a Super Bowl party to attend next weekend or just have a sweet tooth that needs a little love.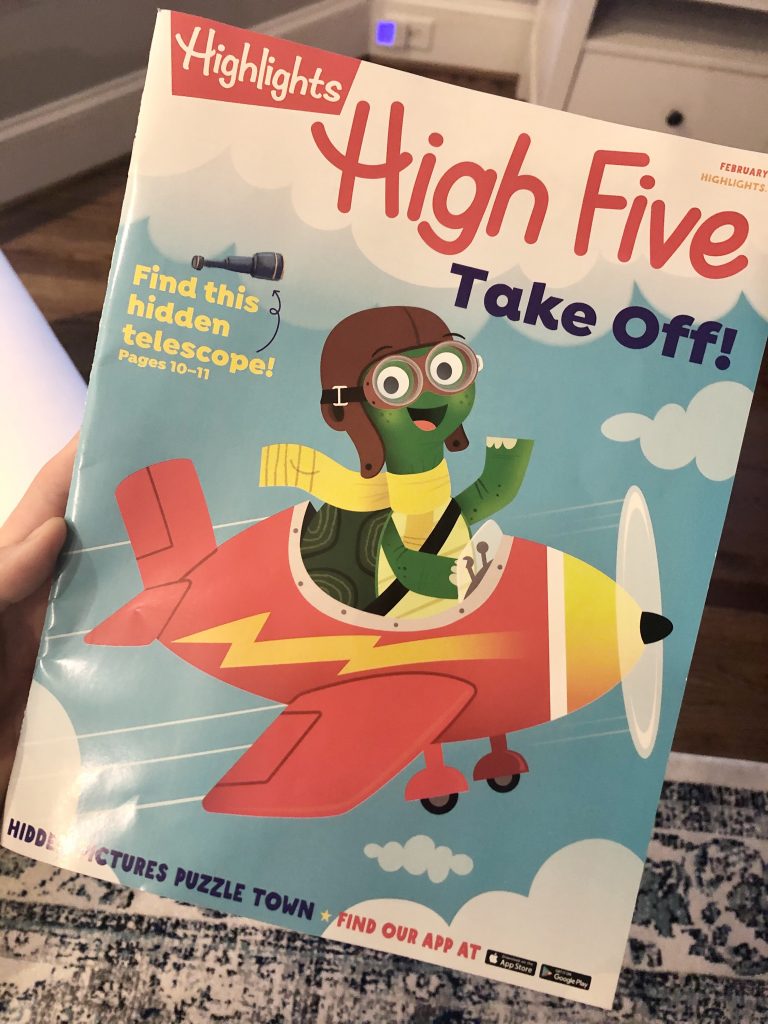 Does anyone else out there remember reading Highlights magazine as a kid? I was such a fan! I had no idea Highlights also made magazines for younger children until my parents gave Chase a subscription to Highlights High Five magazine for his birthday last year. It feels like the gift that keeps on giving! I love the way every issue is packed with games (many are hidden picture-style which are Chase's favorite), plenty of illustrations, craft ideas, short stories with diverse characters and more. He gets so excited when his magazine arrives in the mail and Ryan and I both look forward to flipping through it with him. I also love that he'll save the magazine to look through on his own once he understands how the games work after we review everything together.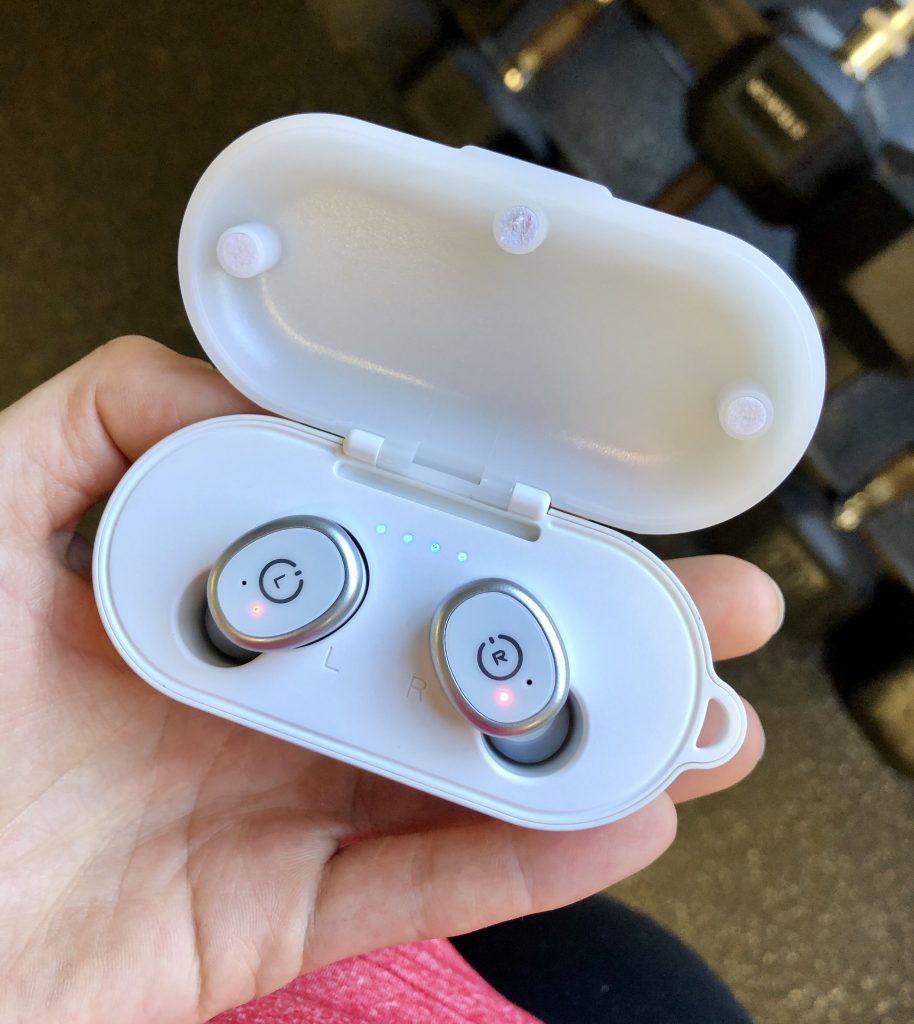 I gave these Bluetooth Wireless Ear Buds a shout out in a day-in-the-life post earlier this year but they deserve a spot in a Things I'm Loving Friday roundup as well because they have been such a useful find! Plus, "ear buds" has quickly become a top 10 search term on my blog so apparently you guys have been looking for these again. I figured they were worth another more detailed highlight!
As I previously mentioned, these ear buds were a Christmas gift from my parents and have 30,000+ positive reviews on Amazon. (They're also currently 10% off!)  I've been using small ear phones with a cord for years and while wireless ear buds were always on my radar, I couldn't stomach putting Apple ear buds on my Christmas list because they seem so pricey for something I could very easily lose. These ear buds ended up being the perfect solution and are comfortable, easy to charge, easy to quickly pair with my phone and come with four different sizes of ear caps so you're sure to get a good fit. I've been using them for my workouts and they stay perfectly in place during all of my exercises, including plyometric exercises like burpees. Also, for any swimmers out there, they are apparently waterproof as well but I haven't tested that aspect of the ear buds out yet. They also get great reception away from my phone, as I've had my phone tucked into my bag across the gym and they haven't lost signal yet which was another unexpected benefit!
So Delicious Dairy Free Peanut Butter Swirl Mousse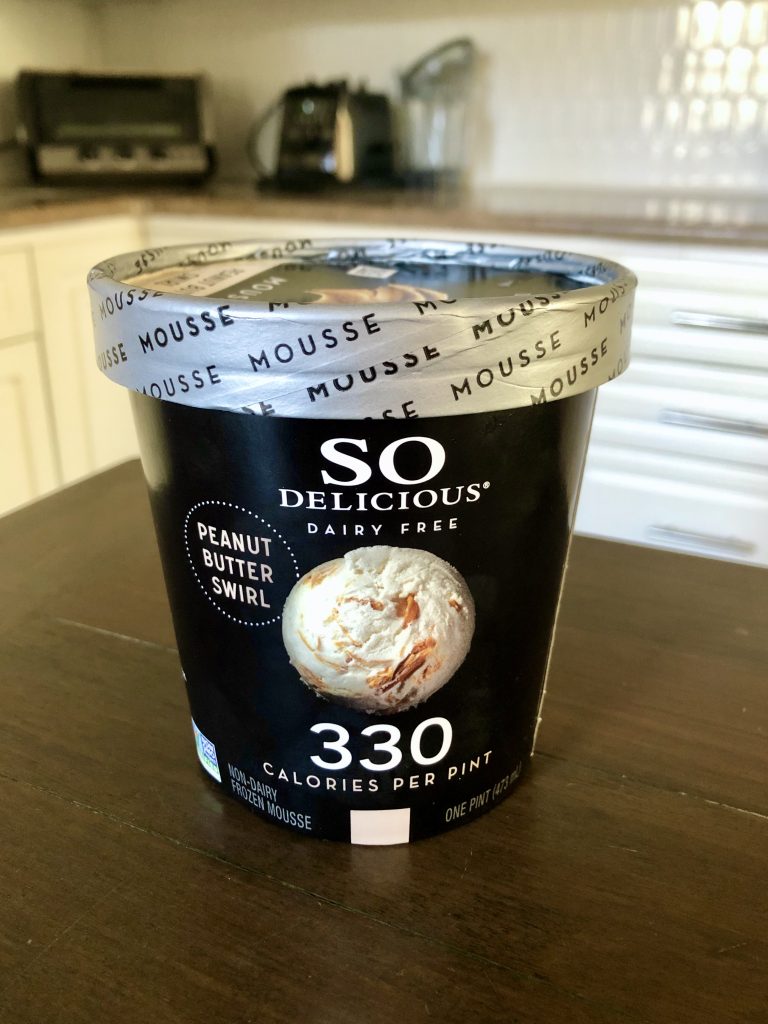 When my parents stayed with us over Christmas, my dad bought a pint of this mousse and had it in our freezer. Though we aren't dairy-free in our house, I've tried a handful of So Delicious products in the past and thought they were good so I scooped myself a bowl of this mousse expecting it to be decent. When I first tried it, I didn't pay much attention to the pint other than the read the flavor and didn't realize it was supposed to be more of a whipped and fluffy take on ice cream. It threw me for a loop at first but then I was ALL about it!! I always like my ice cream best when it's softened a bit (it's the BEST scooped out of the container right when you bring it home from the grocery store and it's slightly thawed) so a soft and fluffy mousse was right up my alley. Though I will always be an ice cream girl through and through, this mousse is a nice alternative and I'm on a mission to find more flavors to try ASAP!
Collagen Baked Oatmeal (This baked oatmeal was my breakfast almost every morning this week thanks to a little Sunday breakfast meal prep!)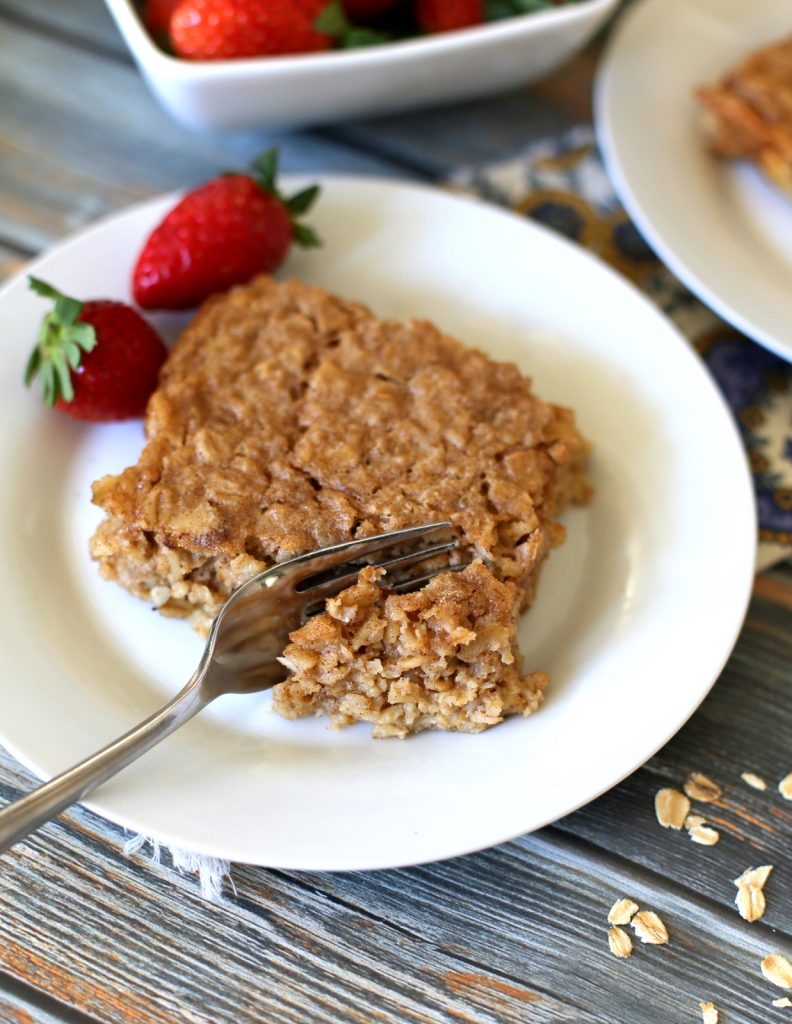 The Big Meal Planning Post (My favorite meal planning recipe sources, along with a few tips and tricks to make finding and saving recipes a little easier.)
Question of the Day 

What is something making you smile this week? 

Hello from Exhausted Mama Land! Happy Friday to Y-O-U! This week was a good one over here but last night was one of those sleepless parenting nights. I cannot complain because we have good sleepers now (this definitely was NOT always the case!) and I almost forgot just how killer it is when you're up for hours and hours in the night. I still remember a friend telling me that when your bar for sleep is set really low during the newborn days, one night of great sleep makes you feel like superwoman… but when you go back to getting decent sleep, one night of horrible sleep will totally kick your butt. So true! Here's Things I'm Loving Friday #311.