Hi!! It's Friday which means there's an excited buzz in the air that I just adore. Ryan and I have a date night on the agenda for tonight and, aside from that, the ridiculously simple thing I'm looking forward to early this evening is a haircut. I cannot remember the last time I got a haircut but my poor stringy hair needs some help. Great Clips, here I come! (I'm so fancy.)
In keeping with our Friday tradition around here, let's chat about things we're loving this week, shall we? Below you will find a compilation of things that are making me smile this week and, as always, I'd love to hear about something that made you extra happy this week in the comments section of this post. Let's get to it!
Things I'm Loving Friday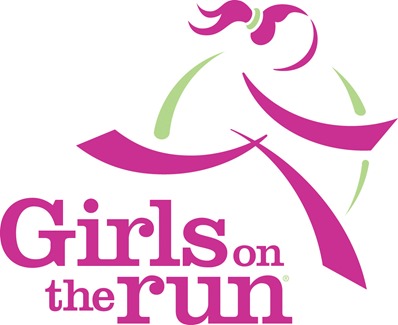 Last night I attended a training to learn how to be a head coach for Girls on the Run! I will be volunteering with the organization through mid-December and leading a team of girls through twice-a-week practices as they train for their first 5K! I am so thrilled to be volunteering with such a fantastic organization whose mission is to "inspire young girls to be joyful, healthy and confident using a fun, experience-based curriculum which creatively integrates running." I am psyched and will definitely keep you guys updated on my experience with Girls on the Run!
When my family and I headed up to Gettysburg, Pennsylvania last October to help clean out my grandmother's house, we all walked away with some treasured mementos (with my grandma's blessing, of course). One of the things I was lucky enough to snag was this wrought-iron key that hung in her kitchen. I'm not sure what it is about the key that I love so much, but it was one of the very first things I remember seeing when I walked into my grandma and grandpa's house growing up. Now it's hanging on a wall in our house and it makes me think of her every day. (And, as a side note, I am also loving the fact that the former homeowners of our house left behind a ton of keys. We now have a few solo keys on hand to grab when we head out to walk or run with Sadie and don't want to bring our full sets of keys. Highly recommended!)
Coconut Water Green Smoothie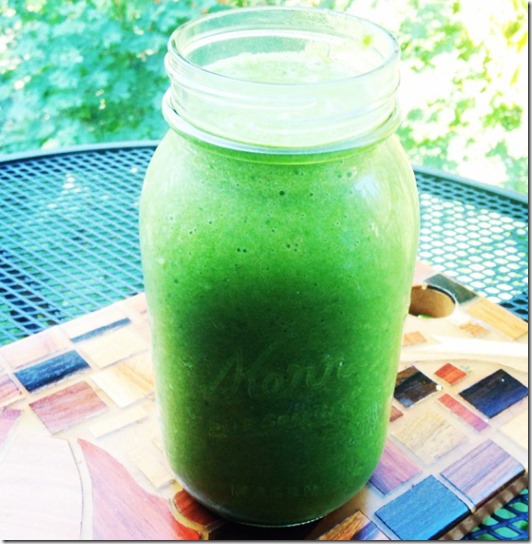 My mid-morning snack yesterday was this green smoothie that I found on The Green Plate Club's Intagram feed! It is so delicious and super simple to make. Simply combine 1 cup coconut water, 3 cups greens (a blend of romaine, spinach and kale), 1/2 inch piece ginger root, 1 large celery stalk (chopped), 1/2 frozen banana, 1/2 cup frozen pineapple and 1 pitted date (optional – I omitted this). It was so refreshing! Definitely check out their Instagram feed for more awesome plant-based meal and snack ideas!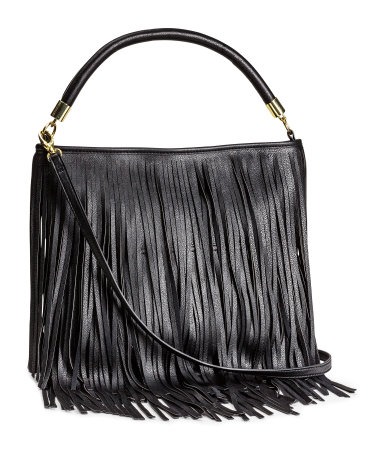 Are these purses weird? Maybe, but I adore them! I'm not sure what it is about fringe purses that I love so much, but I think they are so fun! They're sassy, cute and eye-catching and I'm hoping to snag one this fall. Some favorites: $25 fringe studded crossbody, $28 flap-over fringe, H&M fringe shoulder bag (pictured above), Aldo fringe bag (This one is probably my favorite – I think this one would go with so many things!) and for the big spenders this Tory Burch bag is gorgeous (I love it in navy)!
Some great food and fitness-related links that I thought might interest you guys from around the blog world this week: How to Eat Intuitively (FannetasticFood.com), 10K Turkey Trot Training Plan (RunEatRepeat.com), Printable No-Equipment No-Running Cardio Workout (FitSugar.com), 5-Ingredient Paleo Fudge (FitBottomedEats.com)
Buying a house was apparently the nudge I needed to become obsessed with Instagram feeds that center around home decorating. DearLillie's account quickly became a favorite of mine after two of you tagged me in one of her pictures to show me her adorably decorated fireplace. I love her style! If you guys have any favorite home decorating Instagram accounts that I need to follow, please let me know! I can't get enough!
Oliviers & Co. Giveaway Winner
Congratulations to Lindsey G., the winner of the $300 Oliviers & Co. giveaway! Lindsey was emailed yesterday. Thanks so much to all who entered!
Question of the Day
What is one thing you are loving this week?
If you  follow an awesome Instagram account that centers around home decorating, please let me know!