Two weeks ago, I published a Friday post dedicated to the things I'm loving and had a great time sharing some neat finds with you guys. I wanted to continue the fun today, so here are a handful of things I'm loving lately!
Please feel free to play along in the comments section!
Things I'm Loving Friday 
Publix GreenWise Organic Vanilla Ice Cream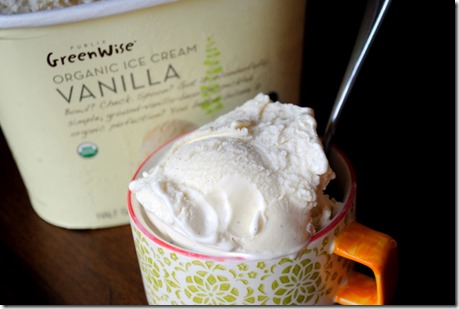 Normally I think vanilla ice cream leaves much to be desired. Whenever I eat vanilla ice cream, I typically find myself wondering where the peanut butter cups, sprinkles or other fun mix-ins are since it can be a bit boring. Earlier this summer, my sister's fiancé started raving about Publix organic vanilla ice cream and though I was skeptical at first, after one spoonful, I was sold. This ice cream is naturally creamy and so darn good on its own that you don't need anything to help it along.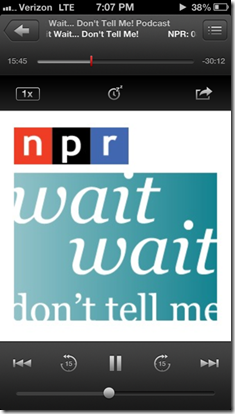 This is my all-time favorite weekly podcast and I love listening to it when I take Sadie on solo walks around our neighborhood. I always get wrapped up in the hilarious commentary and find myself laughing out loud as I try to answer the quiz questions. It is my dream to make it to a live recording of the show in Chicago someday soon!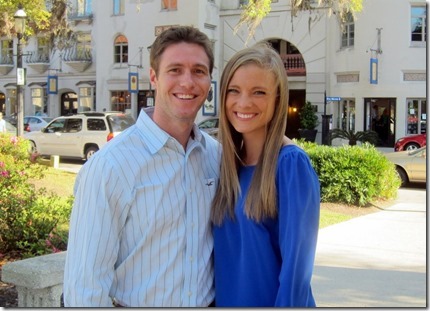 St. Augustine is easily one of my favorite cities in Florida. It's also the first place Ryan and I visited when we were newly dating for a romantic mini vacation together, so it has a soft spot in my heart. My friend Minda is getting married in the historic city on Sunday and I am so, so thrilled to be a part of her wedding day. Ryan and I will be heading to St. Augustine on Saturday and I can't wait. It's such a fun place to explore and the streets are lined with the most adorable little shops and restaurants. If you live within driving distance of the city, I highly recommend planning a quick weekend getaway to St. Augustine. Stay in a bed and breakfast and take time to relax and wander around. You'll have a blast!
My lips are naturally rather pale, so I love a bright lip color that makes them pop a bit! Though I usually use chap stick during the day, when I go out, I want a fun lip color that lasts. Lately my go-to lip color is Maybelline Super Stay 24 Hour Lip color in Continuous Coral. This I the lip color that a few of you asked me about when I posted this picture on the blog: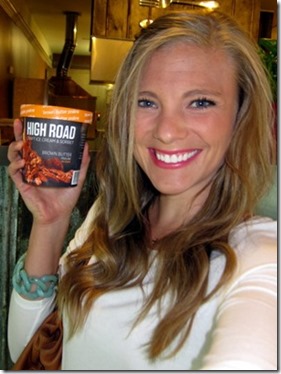 It stays for hours and hours and comes with a clear moisturizing balm that you apply over the color to keep your lips nice and soft.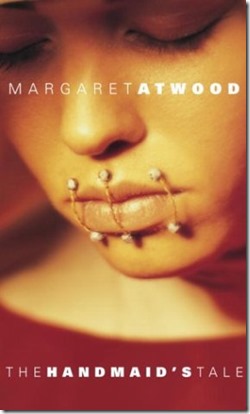 My friend Amanda highly recommended this book to me and I started reading it on Tuesday night. Though it is not a light read and is quite different from other dystopian books I've enjoyed in the past, it's equally enthralling. I am already hooked! I've been reading it for about an hour before bed and really look forward to diving into the story every night. An added bonus? Since it's an older book, I didn't have to wait for it to become available at my local library!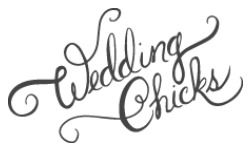 Since I am trying to be a good sister and lend a helping hand to Leslie as she and Ross plan their March 2014 wedding, I've found myself back on The Wedding Chicks website a lot lately. I used this website when I was planning my wedding and love the adorable DIY ideas and FREE templates offered to couples. It's a great resource and I just wanted to highlight it in case any of you out there are in the process of planning your special day! (Ryan and I used one of their templates to make our save the dates and saved a ton of money!)
My girlfriends from college and I have an ongoing group text that is basically out of control. It's such a great way to stay in touch with each other every single day and I love hearing from them all the time.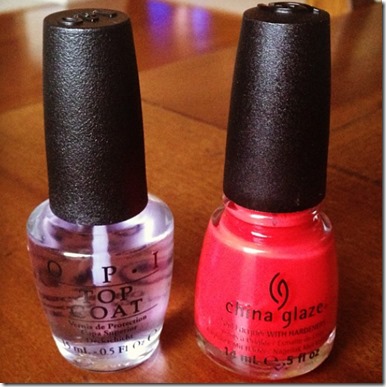 I've lived 28 years without using a top or a base coat on my nails when I do at-home manicures. I used to bite my nails (Invisalign was actually the thing that finally made me stop!), so I've never really cared about the appearance of my nails. Now that I'm regularly painting them, I want the time I put into painting my nails (and waiting for them to dry) to pay off. Using a top coat seems to really extend the life of my at-home manicures. Now I just need to jump on the base coat train…
Past Things I'm Loving Friday posts:
Question of the Day
What is one thing you are loving lately?