This afternoon, the rain cleared in Orlando, leaving blue skies and slightly chilly air for us to enjoy on our evening walk with Sadie.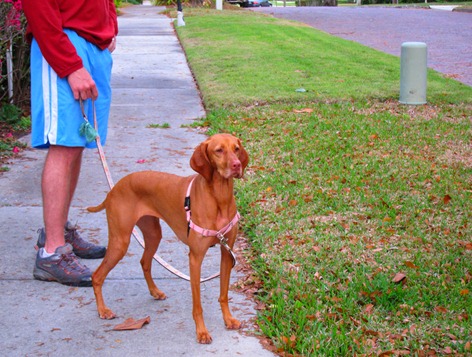 This is how Sadie waits for red lights…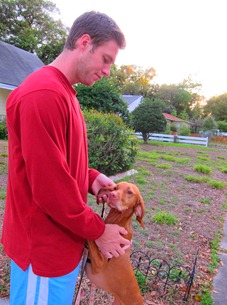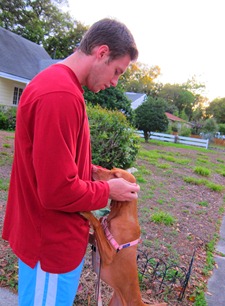 And then we sprint across the street like crazies, flailing our arms, Phoebe Buffay style!
Our walk took us around a lake near our apartment and home within 40 minutes. Since the weather was so nice outside, we decided to kick back a bit and relax on someone's swing on our way home…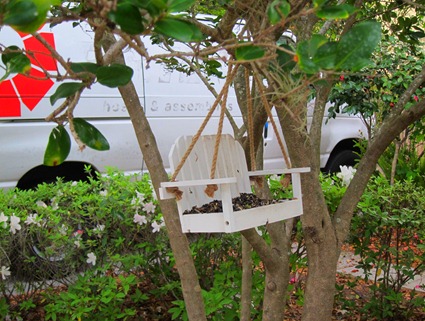 Totally kidding. What is that? A swing for ants? 😉
By the time we made it home, our tummies were grumbling. Dinner time!
Dinner
For dinner this evening, we enjoyed fish tacos.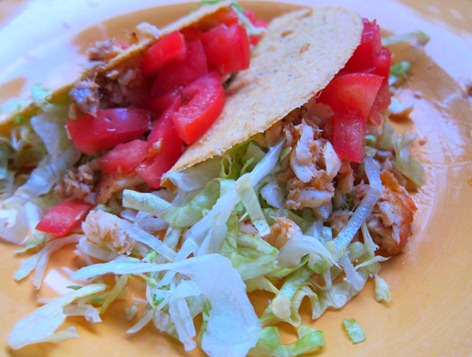 I made the fish tacos by cooking tilapia on the stovetop and seasoning the fish with half a packet of reduced-sodium taco seasoning.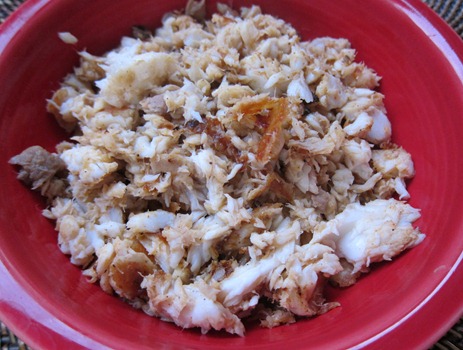 After topping some hard shell tacos with the fish, lettuce and tomato, dinner was ready!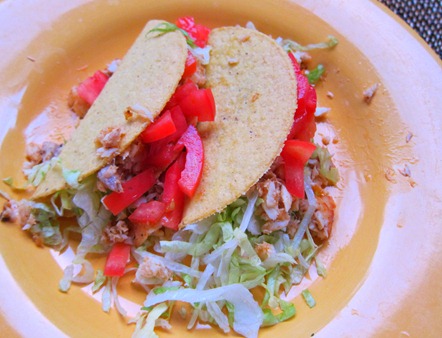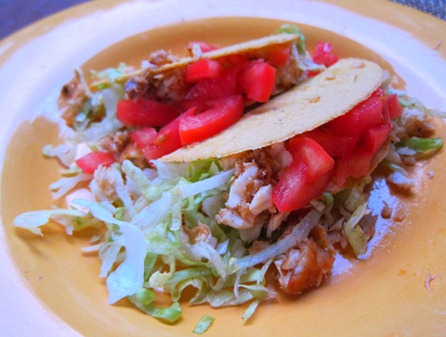 These babies were good. I went back for seconds and really wish there were leftovers for a big taco salad for tomorrow's lunch. Oh well!
If you love tacos but aren't a big fan of fish, you might enjoy my recipe for slow cooker chicken tacos. It's super easy and might be more up your alley.
Off to chill with the husband and pup for the rest of the night. See ya tomorrow… FRIDAY!