Following up with my blog post about five of my favorite ALDI finds, today's post dives into five foodie finds that are a hit with my energetic and picky little toddler. Thank you to ALDI for sponsoring this post!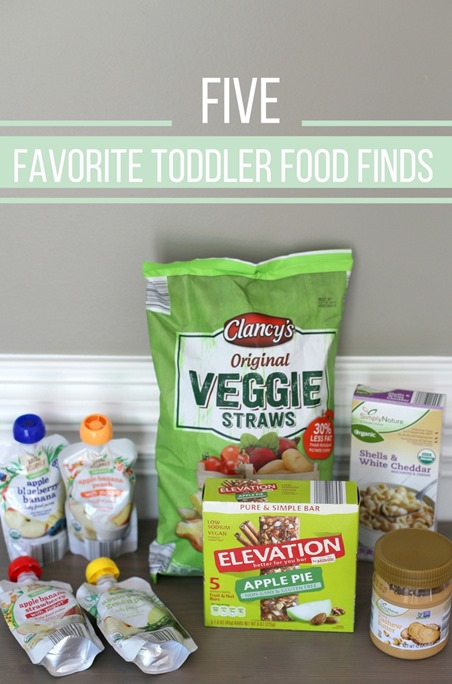 Anyone out there who regularly purchases food for kids – especially organic, healthy food – can tell you that grocery bills add up quick, even if the child you're feeding is picky. I can only imagine how parents of teenagers feel when they stock up on food every week! When it comes to feeding Chase, we try to keep his diet well-rounded and full of fruits and veggies, healthy fats and protein. Of course this is easier said than done and while we'd ideally get greens in his belly a heck of a lot more frequently than we do, I've adopted a slightly more relaxed attitude about his eating because stressing out about it doesn't do anything to improve his appetite and there's definitely no forcing a toddler to eat if they aren't interested.
That being said, Chase has developed some food and snack time favorites and there are certain foods I find myself purchasing for him on repeat. Ever since we began shopping at ALDI regularly, I feel like I am constantly discovering a new healthy snack for Chase that is both affordable and made with simple and often organic ingredients. We purchase a lot of our organic fruits and vegetables at ALDI in addition to their grass fed organic beef (another Chase fav!) but for today's post, I wanted to share a roundup of five ALDI-specific foods Chase loves. (I can also vouch for the tastiness of all of these snacks… yes, even the pouches!)
Toddler Favorites from ALDI
Clancy's Original Veggie Straws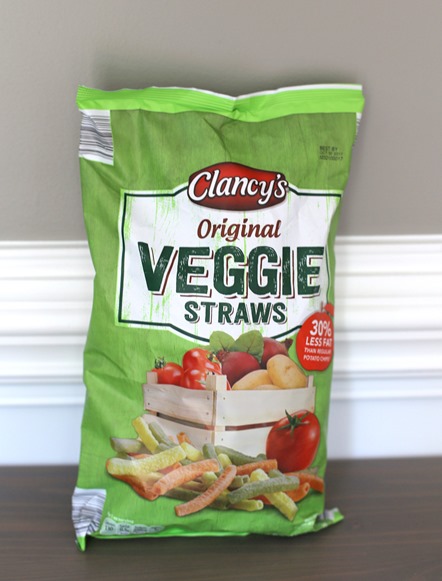 I first purchased these veggie straws when I saw another toddler snacking on them in the cart at ALDI as his mother shopped. Of course Chase saw this snack action happening and immediately pointed at the veggie straws in the toddler's hands and said, "Blease! Blease!" (His version of "please" still begins with a "b.") Naturally the veggie straws made it into our cart because I'm a sucker and if something with the word "veggie" on it even remotely interests Chase, I'm going to try it! And just like that, a love affair was born. The veggie straws are crunchy, salty and very tasty and pack well in a small Ziploc bag (they don't crush as easily as other crackers). Though we treat them like chips (so they're more of a "treat" snack), they're definitely a favorite when we bring them out!
SimplyNature Cashew Butter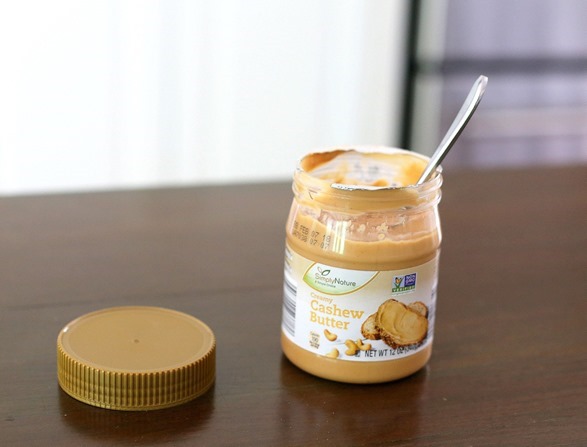 Proceed with caution around this cashew butter because you will want to eat the whole jar in one sitting! Chase saw me snacking on a spoonful of the cashew butter a few weeks ago and seemed interested, so I made him a cashew butter and jelly sandwich. He absolutely inhaled it! I am always looking for ways to get Chase to eat more foods that contain healthy fats and this nut butter is one of his new favorites. In addition to sandwiches, he loves using it as a dip for apple and pear slices.
Elevation Pure & Simple Apple Pie Bars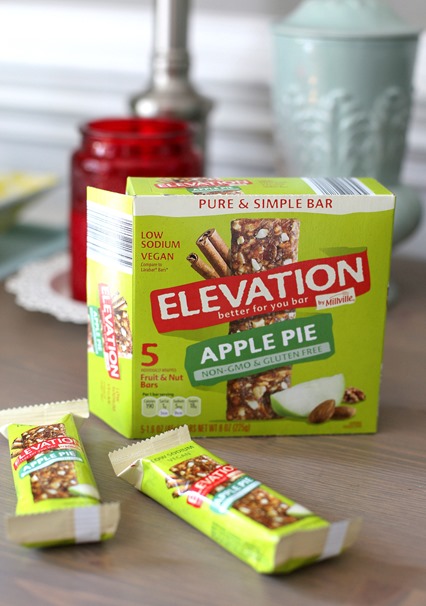 The Elevation Pure & Simple bars first attracted my attention thanks to their simple ingredient list. These bars remind me of energy bites I make for Chase that he loves (mainly dates, nuts and spices) and the apple pie flavor is his (and my!) favorite. They're easy to throw into my bag at the last minute and work well as a delicious source of energy when Chase is hungry and we're out and about.
SimplyNature Organic Shells & White Cheddar
The SimplyNature Organic Shells & White Cheddar pasta is a hit with our picky little eater! I can often sneak riced cauliflower into the dish at the last minute which makes me happy since anytime I can get veggies in Chase's belly, it feels like a small victory. I'm not going to lie, Ryan and I love this mac and cheese, too!
Little Journey Organic Food Pouches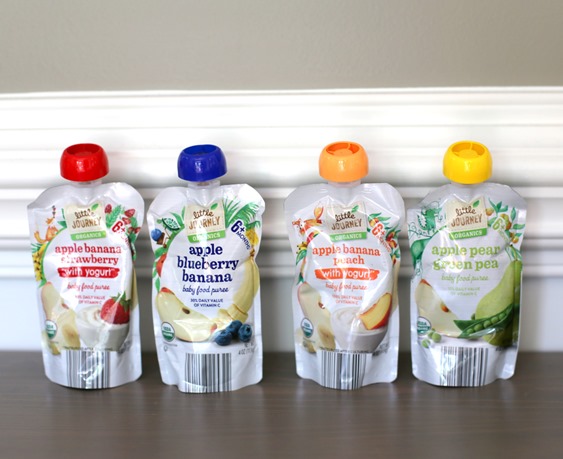 I love these pouches so much not only for the sheer convenience (organic fruits and veggies on the go!) but also the price. They come in a variety of flavors including Pear Apple Spinach, Apple Banana Strawberry Yogurt (Chase's favorite), Apple Carrot, and Banana Apricot Apple Rice. I always have a pouch of some kind in my bag and Chase is a big fan of the Little Journey flavors!
ALDI Giveaway
And just in case you didn't have the chance to enter the ALDI giveaway last week, you still have time to win a $250 gift card to ALDI!
To enter this giveaway, simply use the widget below and click here to find your local ALDI.  A winner will be randomly selected first thing next Friday morning!
Good luck!