My mind is all over the place today! When I got out of the shower, I realized I only shaved one leg. What the heck? That has never happened to me before!
I'm leaving for Portland tomorrow and still have to pack and finish a freelance piece, plus today is my sister's birthday, so I guess I had a lot of things on my mind when I got off work. Since my flight to Oregon leaves out of the Jacksonville airport tomorrow morning, I am staying at parents' place for the night since they live in Jacksonville. I better get packing!
I can't remember whether or not I mentioned my sister's promotion on the blog, but a few months ago, Leslie got a promotion at work and transferred to Jacksonville. She wanted to move to Jacksonville for quite a while (her boyfriend lives there), so she was thrilled when a position opened up within her company and she got the job. Since Leslie now also lives in Jacksonville, my parents, her boyfriend and I will be celebrating her birthday with her tonight at a local seafood restaurant.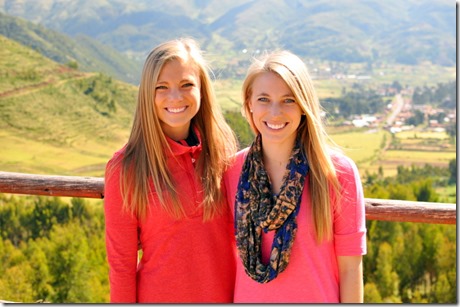 Perfect timing!
Workout + Lunch
Work today went well. Lots o' training! Before work, I took a boot camp class at the gym. Though today's class was a bit easier than past boot camp classes, it was still a super sweaty class.
By the time I made it home after personal training, I was ready for food!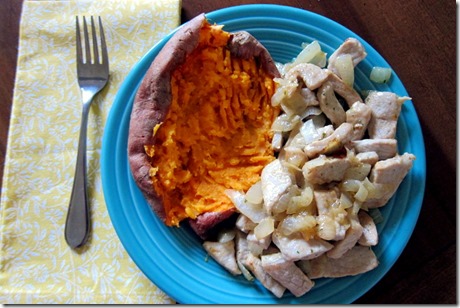 We had some pork leftover from dinner last night, so I sautéed it in a pan with half of a sliced onion and some olive oil.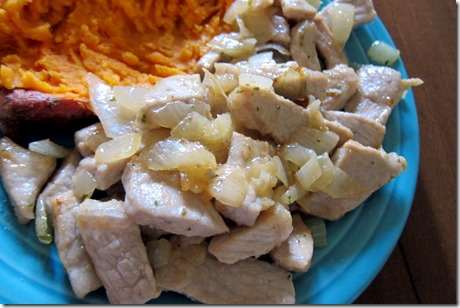 Served with a sweet potato on the side.  
Tuna Melts My Heart
For my fellow dog lovers out there, I just had to take a minute to share my new favorite Instagram account with you: Tuna Melts My Heart.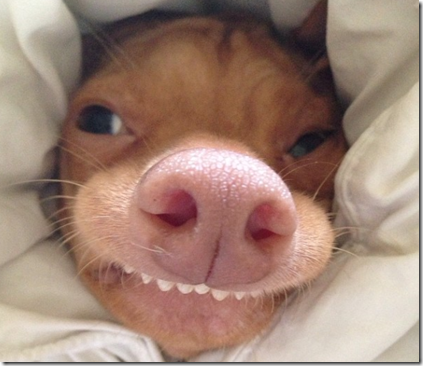 This dog is so hilariously adorable that I crack up every time a picture of him is posted.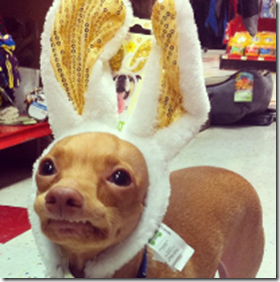 Just wanted to share the (overbite) smiles!
Question of the Afternoon
What is your favorite funny blog, Twitter or Instagram account to follow?