Last night I stumbled upon a bed that I absolutely loved.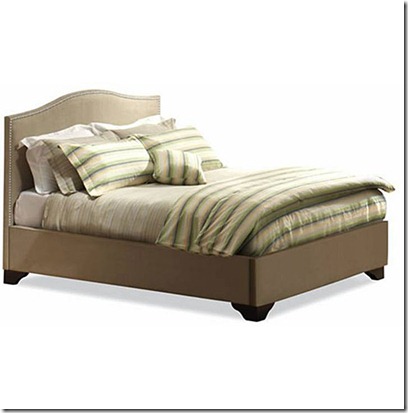 I thought it looked classy, gender-neutral and could be the focal point of a bedroom that is either vintage, comfy and casual (the look I'm after right now) or made to look more adult and fancy (a look I may want in the future… maybe).
Ryan and I talked about the bed last night and he said he liked it a lot. We've looked at handful of beds throughout the past few weeks, but this one had a look we both really liked from the get-go.
Before committing to buying the bed, we slept on the decision and then around noon today it was time. I emailed Ryan saying I couldn't stop thinking about the bed and he replied with a simple, "I'm in if you are!"
Now we just need a mattress and we'll be all set. Oh and some dressers for the room would probably be a good idea. And sheets.
Lunch
I had a phone call earlier today where I was interviewed all about peanut butter and my favorite ways to enjoy the delicious nut butter. (Yeah, I could've kept talking for hours.)
A peanut butter craving was sparked early on in the day and I knew my lunch had to incorporate it somehow.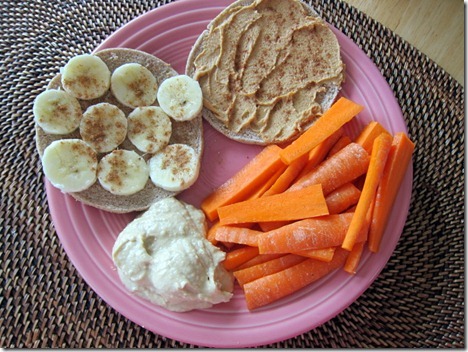 PB & B sandwich topped with pumpkin pie spice, served with a side of carrot sticks and hummus.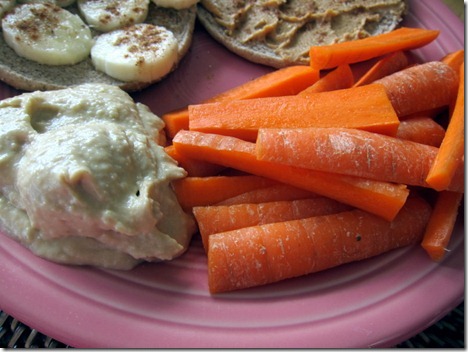 A great lunch for kids and adults alike.
Of Possible Interest