This evening I spent a lot of time in the kitchen, snacking away and making several batches of peanut butter granola for The Great Fundraising Act auction winners.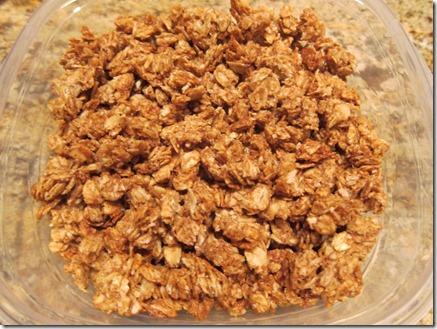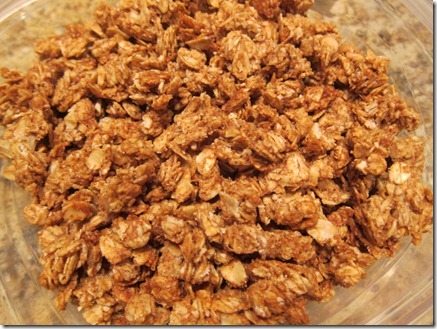 By now you likely know what happens when I make homemade granola.
I eat it. A lot of it. So much of it that I feel lethargic and just want to lay around on the couch like a big blob all night.
Well, my mom and sister had other plans for me this evening.
Jazzercise
They talked me into accompanying them to Jazzercise for the 7 p.m. class. I told them I might cramp up from all the granola and pass out, but they decided to take their chances.
I'm glad they got me up and about because once I got moving, I felt much better. I did cramp up a bit in the beginning, but I just scaled my energy down a bit until I wasn't so crampy.
Also, I must take a minute to say that Jazzercise is the JAM. Seriously!
It so much fun and I smile and laugh my way through the whole class. Yes, my sister and I are the youngest ones in nearly every class when we go with my mom but we have the best time!
During one song there was this booty shake move and I jokingly dropped it low and shook my money maker for my sister in an obnoxious way and totally got called out by the instructor. For the remainder of the song, the class looked back at me and Leslie, expecting us to do some booty poppin'. Of course our faces turned bright red for the duration of the class.
Tonight
When we arrived home, I was still feeling completely full from eating bazillions of servings of granola (Seriously… like 10?), so I brushed my teeth and claimed a spot on the couch where I plan to remain for the rest of the evening.
On the agenda? Watching So You Think You Can Dance with the fam and browse through home makeover magazines… you know, to get ideas for that house we don't have.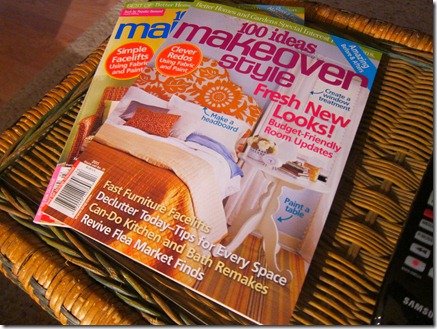 Sadie has big plans to bug my sister for leftover licks of her goodies this evening.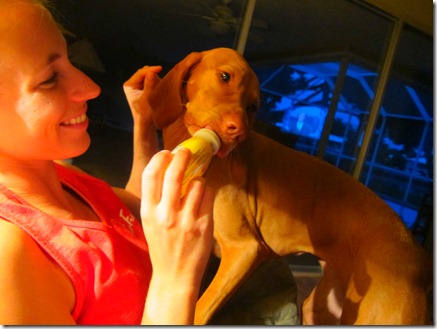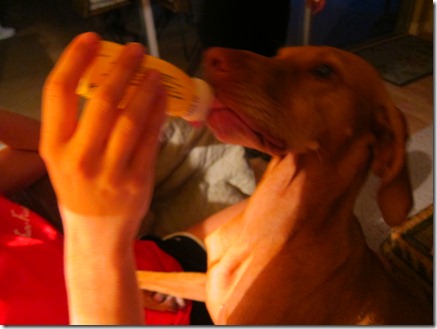 Apparently DanActive drinkable yogurt  and Sadie get along great!