I have quite a fashionably fun giveaway for you guys today. Lots of super cute stuff up for grabs!
A few weeks ago, I received an email from White Plum, an online boutique that features tons of adorable dresses, eye-catching accessories, affordable scarves and more. I immediately got sucked into the online shopping vortex when I checked out their website and had a feeling the boutique would interest many of you as well, so I was more than game to team up with White Plum for a giveaway.
The folks at White Plum were kind enough to send me a few items from their boutique to check out for myself. If you've read PBF at all this week, some of these items may look familiar to you! Nothing featured below is more than $45.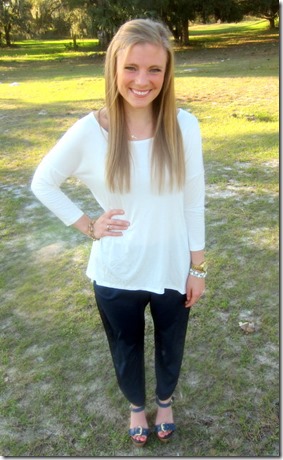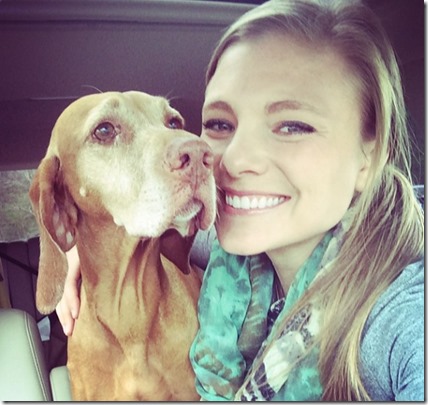 Ryan told me to do a "fashion blogger pose" when I asked him to quickly snap my picture before our date night on Saturday. He said I should look at the ground, caress my shoulder, not smile and look away. This was the end result: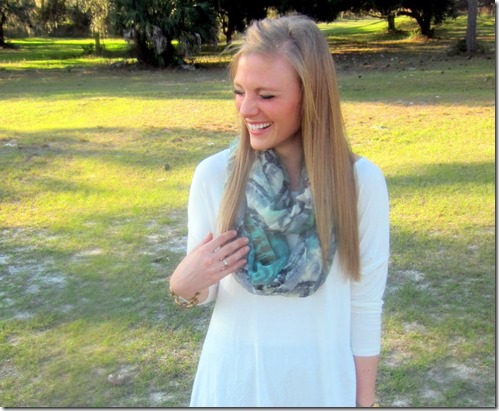 We were cracking up. I clearly don't have the model gene in me. But that's the scarf! Cute, huh!? I've been pairing it with both casual tops and solid sweaters and love the look!
Moving right along to more fun fashion finds from White Plum…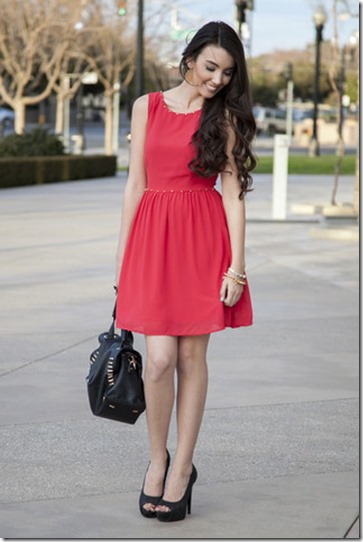 I was so excited to receive this dress! I haven't had a chance to wear it out yet, but when I tried it on, I paired it with nude pumps and then also changed up the look of the dress to make a little more casual by trying it on with wedges and a jean jacket. I love the versatility!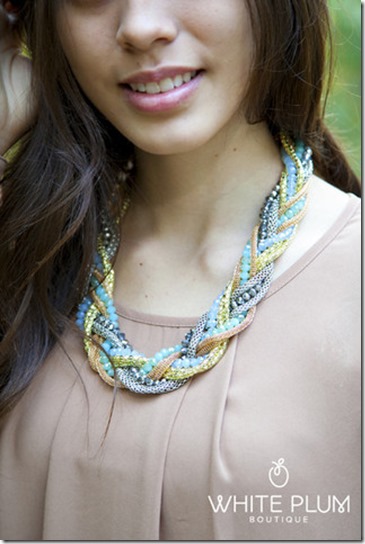 This is my favorite thing from White Plum. I love statement jewelry and this necklace is right up my alley. It is affordable (only $19!) and the colors are muted enough to go with many different outfits but it's also sparkly enough to amp up an otherwise plain dress or top. Beautiful!
And since online "window" shopping is way too fun, here are a few other items I saw on their website that caught my eye:
And now it's giveaway time!!!
There will be three winners!
White Plum is also offering 20 percent off to all PBF readers through Sunday, March 9. Simply use the code PBFINGERS20 at check out!
To enter the giveaway, you may do any or all of the following:
Comment on this post, telling me which item from White Plum you might like to buy if you won the $300 gift certificate
Please remember to leave a separate comment on this post for each entry method you choose to use so I can be sure to count all of them.
I will randomly select three winners on Monday! Good luck!!