Today's guest blogger is the gorgeous Bess, from Bess Be Fit. Bess' blog is awesome because she's a personal trainer who lives a realistic life that's healthy but relatable all at the same time. She played Division I soccer (Ryan is seriously impressed!) and clearly knows a thing or two about fitness. I hope you enjoy her guest post as much as I enjoy reading her blog!
Guest Post: Bess Be Fit
Hi Everyone! I'm Bess and I blog over at Bess Be Fit. I am SO EXCITED to be guest blogging for Peanut Butter Fingers (its one of my favorite blogs of all time so this is a fun day for me

). Like most healthy living blogs, I strive to live a healthy, active life, and similar to Julie, I MUST have my treats in there, too! I definitely don't believe in deprivation, and that is why it was so important for me to realize that small lifestyle changes can make a big difference in the long run!
Here are some lifestyle changes and additions that I like to practice to help me stay healthy while I can still enjoy the indulgences of life!
Not everyone has time to get to the gym to get in a long strength training session to help keep up the tone and strength of their muscles. Go to Target or Walmart and get some dumbbells to use around the house when you have a few extra minutes. During commercial breaks of a TV show do some bicep curls, shoulder presses, lunges, squats, sit-ups…anything!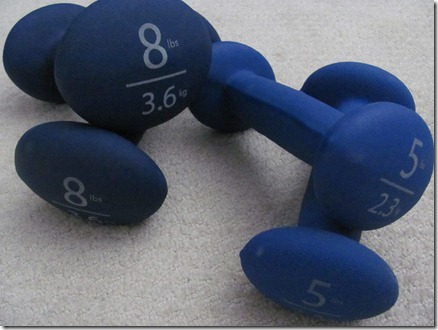 I know we've all heard it a million times, but TAKE THE STAIRS! But not just once, if you have time, walk up and down that same flight of stairs a couple of times if you have some time to spare. It won't take much time to get those legs burning! And take 2 steps at a time! Even more challenging!
Take a walk after meals. Again, I know time constraints can play a factor in this but if you can, take even a short walk after meals. I love taking a walk after dinner especially if I feel like I ate a little too much! It will help with digestion and burn a few extra calories.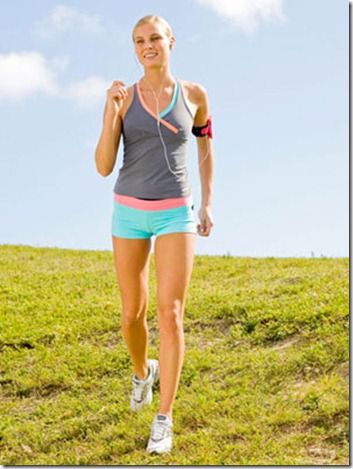 Like a lot of people, I like to snack throughout the day. Sometimes, however, I find that I'm not actually hungry and I'm doing it out of boredom! When this happens, I always put a piece of gum in my mouth. It makes me realize I wasn't actually hungry and I enjoy the minty taste J. Sometimes I will also put Crest Whitestrips on my teeth so I'm making my teeth pearly white (and you can't snack with those babies on!) to keep myself from excessive snacking when I am not truly hungry. Or just brush your teeth!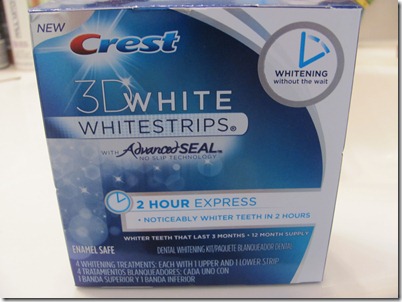 Play mind tricks with yourself. I'm not sure where I saw or heard this but I heard that if you tell yourself you've already had one serving of something you want, that you are more likely to eat less of it. So next time you want an extra slice of chocolate cake, pretend you're already eating your second slice. I'm not sure why it works but it really does for me!
Make healthy substitutions when baking or cooking if you are trying to watch your calories. FitSugar has a great list of substitutions you can swap for a healthier option.
Drink water!! I carry around my Tervis Tumbler and refill that thing at least 4 times a day. I also like to drink an entire glass of water first thing in the morning to jumpstart my metabolism.
Get enough sleep! When I don't get at least 7-8 hours a night I don't function well and find that I will end up eating more because I feel like I need more energy, when really I just need more sleep!
Balance out the days. If you are a little more indulgent one day don't beat yourself up! Just try to be better about eating more lean proteins and veggies the next day.
I hope these tips I follow can help other people find balance in life!! Life is just way more fun without restrictive deprivation.
Thanks Julie and Peanut Butter Fingers readers for sharing some time with me today!
Question from Bess
What are some of your favorite small changes to make to your lifestyle?