blogging tips for beginners
, you may remember that one of my tips placed a lot of emphasis on choosing a catchy blog name.
In my opinion, the author of today's guest post did just that! I remember first discovering Brittany's blog Eating Bird Food when I saw her comment on another blog. I thought the name of her blog was adorable and just had to see what her blog was all about.
I'm so glad I clicked over because her blog is such a fun place full of beautiful photography and delicious, healthy recipes.
I hope you enjoy her guest post!
***
Guest Post: Eating Bird Food
Hi, I'm Brittany from over at Eating Bird Food!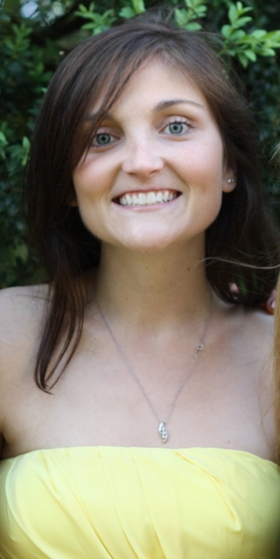 I'm honored to be guest posting for Julie as I've been a PB Fingers reader for quite some time now. Julie's ability to work a full-time job and have the energy to blog as much as she does is truly inspiring and I'm always smiling by the time I finish reading her posts.
So while Julie's traveling through Europe with her fam and finding a good deal on Longchamp bag, I have the pleasure of providing a fun little guest post for you.
Spring has officially sprung! This means farmers markets are in full force. My Saturday ritual of working out early and hitting up the farmers market for goodies is about to begin.
I love shopping at my local farmers markets, however I can see how it could be a little overwhelming for those who have never been before…
Here are my top 10 tips for those new to the farmers market scene.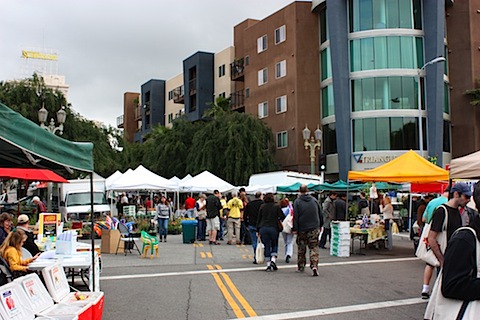 1. Arrive earlier rather than later. Popular items tend to sell out fast so head to the market early – you'll beat the crowd and get the best selection.
2. Bring a reusable bag (or 2) and stash some cash $. We live in a credit card world, but some vendors only accept cash.
(http://www.eatingbirdfood.com/wp-content/uploads/2010/05/Produce-Stand.jpg)
3. It's fun to come hungry – often times farmers markets have coffee, food trucks and samples. If you come hungry you'll be more likely to try something new.
4. Talk to the vendors/farmers – how is their produce grown, what's the best way to cook a particular item? They might even have recipes available to share.
5. Try at least one "new-to-you" item. Farmers markets have some obscure items that you might not know what to do with. Pick one out, ask the farmer about it and then research recipes online. Who knows, you might just find your new favorite fruit/veggie.
6. Go beyond the produce. One of my favorite items to buy at the farmers market is flowers but you'll also find meats, eggs and dairy. The best part is that they're usually from local, eco-friendly farms.
7. Most markets also sell crafts and baked goods. Handmade artwork, jewelry, candles and sweets make great gifts!
8. Shop around before deciding to buy. Nothing is worse than buying produce at one stand and finding the same item is cheaper and looks better from a vendor 2 booths down.
9. Bring a list with a few ideas of what veggies you need/want, but also be willing to comprise once you see what vegetables are available and look the best that week.
10. Make a date of it! Go with your hubby/boyfriend/best friend and enjoy yourself. It's fun just to walk around and take in all the sights.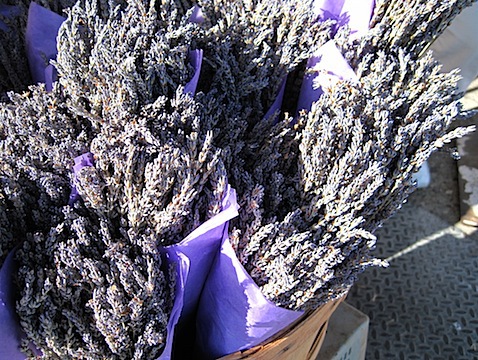 Questions from Brittany
Do you shop at farmers markets?
Do you have any tips for newbies?
If you happened to read my post on