This morning's workout was okay. As in not particularly good, but not particularly bad.
Any workout is a victory though, right?
I arrived at my parents' gym a little after 7 a.m. for  a quick upper body workout.
I did three sets of 15 repetitions of the following exercises and called it a day:
Push ups
Tricep dips
Front shoulder raises
Bicep curls
Tricep pulldowns
Side shoulder raises
Done!
I grabbed an apple from the gym's free supply and headed out.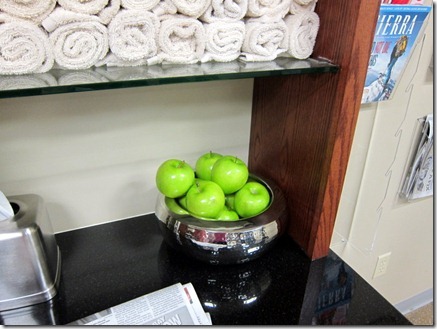 On my way home, I made a pit stop at The Fresh Market.
Fancy grocery stores are basically non-existent in Ocala, so I had to take advantage of the one near my parents' house.
While there I sampled a new kind of coffee, peppermint crème, and was completely sold after the first sip.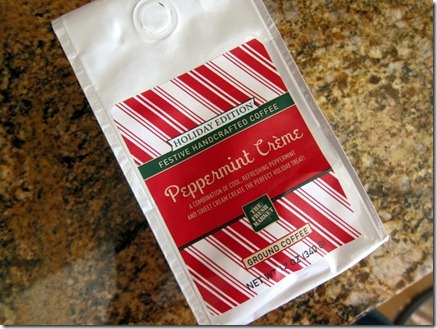 Sometimes free samples really do rope you in!
I picked up a couple more goodies before checking out.
When I went to buy everything, I got a little too excited when I saw that my bill was $14.92.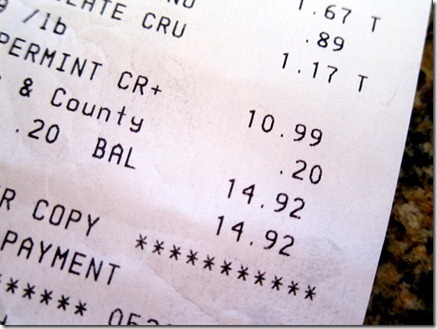 "Oh my gosh!" I said. "It's the year Columbus discovered America!"
The cashier looked at me like I was a nut job.
Naturally I had to recite the rhyme for her.
"Columbus sailed the ocean blue in 1492."
She started laughing and I apologized for being such a weirdo, but how cool is that!?
Pretty sure I'd geek out if I got a bill that was $17.76, too. Now I'm just waiting for the day!
Breakfast
When I got home, it was time for breakfast.
I made myself a Nutella black cherry smoothie.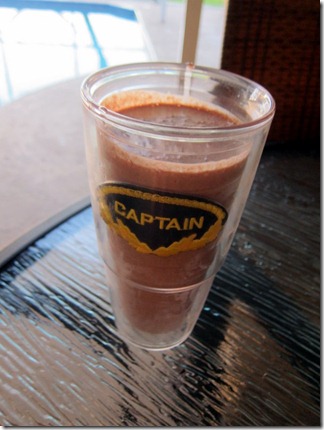 Into the blender went:
1 cup black cherry Greek yogurt
1 frozen banana
2 tablespoons Nutella
1 scoop vanilla protein powder
Milk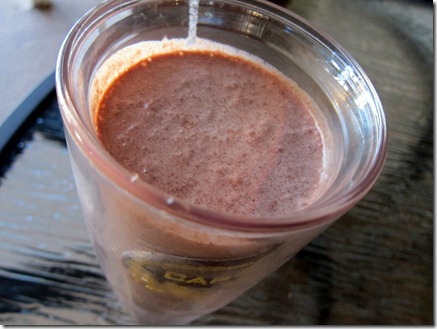 Nutella in a smoothie is pretty darn fantastic. Great way to start the day.
Time to shower before heading to the dentist. I'm just getting my bottom retainer fixed, so it's an easy appointment today!