Hey, hey! How are you doing? My Wednesday is shaping up rather nicely so far, but before we dive into today, I wanted to quickly touch on yesterday's 28-week prenatal appointment since I expressed some of my nerves with you guys beforehand. (Thank you so much for all of your kind comments!)
While I won't know the results from the glucose screening part of my exam for a couple of days, I am happy to say I was blessed with a nurse angel who was so kind and patient with me when she did my blood work.
After I arrived at the doctor's office, I drank the glucose solution (which, call me crazy, I didn't find that horrific) and then waited for an hour before it was time for my blood work.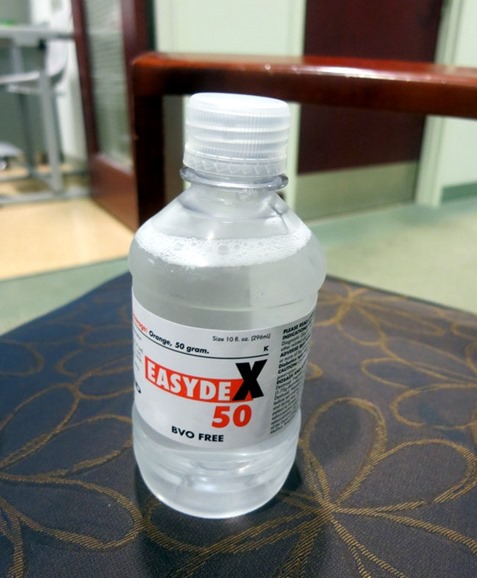 During my wait, I met with the doctor, heard our baby's heartbeat (132 bpm!), asked a handful of questions and got measured. After an hour had passed, it was time for my blood work and everything went smoothly.
Though getting my blood drawn is never fun, my nurse made it just about as painless and comfortable for me as possible. I am always very upfront with doctors and nurses about my nervousness surrounding needles and was able to have my blood drawn from a private room where I could lie down rather than the open lab room where you sit up and people constantly walk in and out. I know it's a small thing and may seem a little ridiculous to some, but it makes a big difference for me (I get queasy when I sit up and also a little embarrassed about how freaked out I feel when others around me seem to be totally cool with having their blood drawn) and I honestly hugged the nurse after she was done taking my blood and called her my new best friend. I also ended up getting a shot for the Tdap vaccine yesterday that went well, too.
I will return to the doctor's office for another appointment in two weeks (apparently my appointments start to get closer and closer together now that I'm in my third trimester) and in the meantime, I will continue trying me best to keep our baby happy and safe in my belly!
Moving onto today…
Today
This morning I was up nice and early to take a Pure Barre class before the craziness of the day set in. The class went well and I grabbed a cinnamon dolce decaf cappuccino and spinach feta wrap from Starbucks on my way home.
I had about 45 minutes to shower, check some emails and let Sadie out before it was time for me to make my way to the gym where I worked for a couple of hours.
Around 11 a.m., I headed out to participate in a focus group for fitness professionals in the Charlotte area. I was invited through my gym to attend the lunchtime meet up at the Trump National Golf Club and was pretty excited to check out the fancy schmancy place.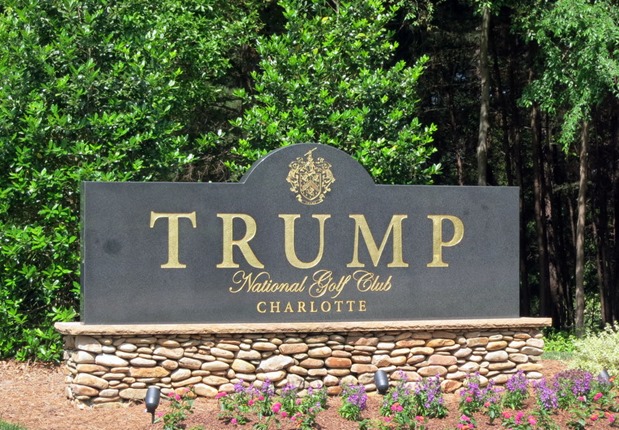 The focus group centered around a product that's due to come out at the end of the year that will essentially be able to measure how efficiently your body is burning fat through a breathalyzer-type device. We heard from scientists, product developers and marketers and gave lots of feedback while enjoying a healthy lunch. It was pretty interesting and everyone who came left with a gift card, so that was pretty sweet!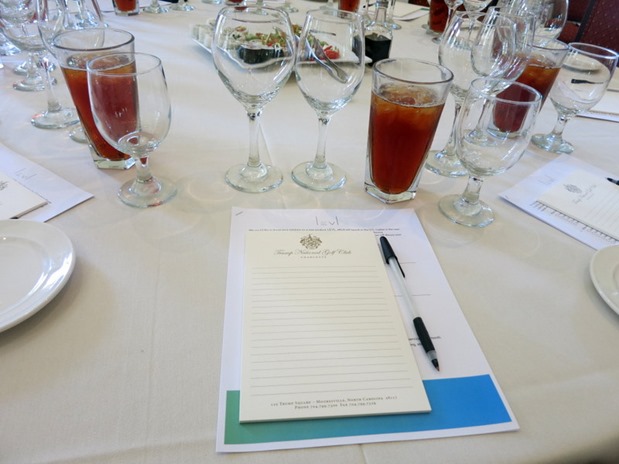 After the focus group, I had to hurry back to the gym to lead a small group training session and now I'm here chatting with you lovely people on a quick break. I hope you're having a great day so far!